Centre for Postdigital Cultures 2021 Conference
The Postdigital City for Post-Pandemic Times
Tuesday 15 June (12:30pm-6:20pm)
Wednesday 16 June (10:30am-2:50pm)
The Centre for Postdigital Cultures (CPC) invites you to their annual conference, this year on the theme of 'The Postdigital City for Post-Pandemic Times'. The event will take place over the course of two days, with each panel session focusing on one of CPC's thematic areas.
---
Conference overview
All cities can now be said to be postdigital since digital information processing has permeated nearly every aspect of their existence: communication, entertainment, education, energy, banking, health, transport, manufacturing, food, water supply. Yet cities today also face numerous predigital problems: poverty, population density, unemployment, racist state violence, segregation, social inequality, violence against women, climate breakdown and threats to public health posed by novel viruses.
Given the funding cuts imposed by governments in the name of austerity, a lot of cash-strapped cities have been forced to reduce their public infrastructure budgets. Britain has closed 800 of its public libraries since 2010, for example – that's almost one fifth of the total. The coronavirus pandemic has only made the situation worse, and not just in the UK.
A survey of 760 museum directors by the American Alliance of Museums found that one third of their institutions may not reopen after the outbreak. As a result, the path has been left clear for private providers to enter spaces long considered the domain of the public sector.
That many cities are planning for their post-Covid future by looking to for-profit businesses for investment and infrastructure, often partnering with multinational data surveillance companies such as Amazon, Google and Uber, is all the more surprising given the virus has clearly exposed the danger of relying on the private sector. Doing so led to vaccines for diseases with pandemic potential not being developed in advance as businesses perceived them as having insufficient potential to generate profits for their owners, shareholders and investors.
Of course, the fight against a pandemic only works if everyone everywhere is vaccinated, not just those who can afford to pay for the privilege. The same can be said of other aspects of municipal health and welfare. Cities are only really fit to live in if they provide all of their inhabitants – human and nonhuman – with a decent quality of life. The climate and environmental crises have made this clear.
How can we reimagine our cities for post-pandemic times? And what role can postdigital media, from AI and FemTech, to Augmented Reality and 360 video, play in such public placemaking? This conference will examine how artists, activists, designers, theorists, practitioners, publishers and writers can work together (albeit not necessarily without disagreement and dissensus) to intervene in and transform cities for the 21st century world after austerity, the Covid outbreak and the recent Extinction Rebellion, Black Lives Matter and violence against women protests.
It will explore how postdigital cities, and the cultural institutions within them, can be reshaped, including through the provision of a diverse range of co-created and co-curated alternatives to those currently offered by the state and corporate realms. It will show how urban citizens and communities can use the infrastructural tools and resources generated by advocates of open access, free and open-source software, p2p filesharing, copyfarleft, 'piracy' and the anti-privatized knowledge commons; and how they can build their own anticapitalist, antiracist or antiheteropatriarchal versions of galleries, libraries, archives and museums.
By cultivating conditions for a wide range of situated ideas, initiatives and projects, the conference will look to generate a nonharmonious pluriverse of more socially just and environmentally sustainable ways of living and working in the postdigital city.
---
Keynote speakers
Leslie Kern, PhD, is the author of two books on gender and cities, including Feminist City: Claiming Space in a Man-Made World (Verso). She is an associate professor of geography and environment and director of women's and gender studies at Mount Allison University, in Sackville, New Brunswick, Canada. Kern's research has earned a Fulbright Visiting Scholar Award, a National Housing Studies Achievement Award, and several national multi-year grants. She is also an award-winning teacher. Kern's writing has appeared in The Guardian, Vox, Bloomberg CityLab, and Refinery29. She is also an academic career coach, where she helps academics find meaning and joy in their work. Kern's next book project is an intersectional guide to gentrification, forthcoming from Between the Lines Books in 2022.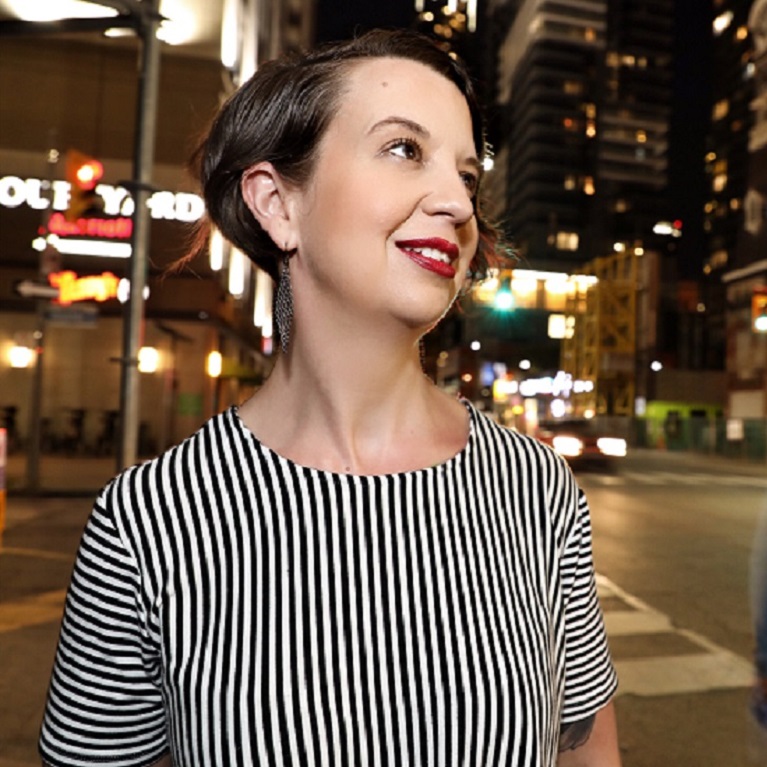 Binna Choi is the director at Casco Art Institute: Working for the Commons in Utrecht, where she engages with both its artistic program and the organizational and (de)instituting practice as her curatorial and collective art practice. Travelling Farm Museum of Forgotten Skills with the Outsiders, Site for Unlearning (Art Organization) with Annette Krauss and the Casco team, Unmapping Eurasia with You Mi are some of her recent or ongoing curatorial projects, next to the process of restructuring and rearticulating the institution itself with the Casco team, the annual Assembly for commoning art institutions (since 2018) and other infrastructural projects under development. There earlier she conceived a long-term trans-disciplinary project Grand Domestic Revolution (2010-2012) and the multi faceted program Composing the Commons (2013-2016) which includes the exhibitions such as New Habits (2014) and We Are the Time Machines: Time and Tools for Commoning (2016), commissions for new works, and networks-engagement like Arts Collaboratory and Cluster.
Images courtesy of the speakers.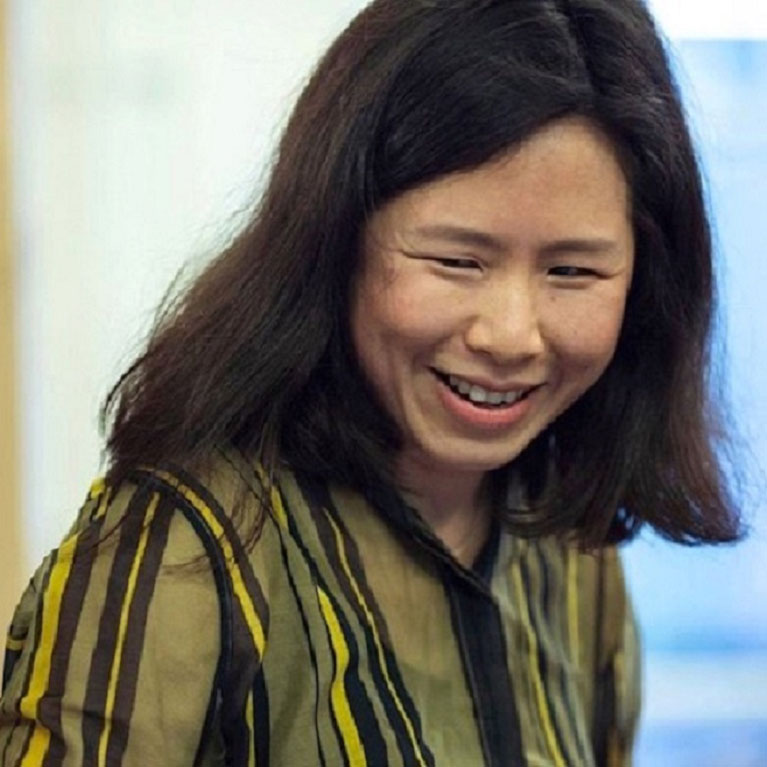 ---
Panel overviews
Panel title: Being Public: The role of dissensus in acting publicly
Date/time: Tues 15 June, 13:40-15:00
Overview: The aim of this panel is to consider what it is to be public in the public domain. Applying examples from the new rhetoric of placemaking to the institutional work place, we enquire into what it means to openly disagree with others. The new rhetoric of city placemaking uses co-creation processes of engagement to make places, relying upon harmonious encounters to construct public places. A recent study provides insights into how people progress within the Civil Service, for example. It tells us that the right accent and a 'studied neutrality', which includes emotional detachment and understated self-presentation enables employees to succeed. Here, progress is aligned with not only understanding the rules of engagement but being able to perform them.

If the theory of the public sphere suggests that we have to engage in discourse to be public, what happens when this affordance is not ours to take? This panel investigates how the role of space and the body contribute to making people public, and propose that being public is a temporal and contested state. It explores normalised codes of conduct and how they can become a tool for exclusion. It considers types of conflicted and intersectional publics such as the whistle-blower, the heckler, the killjoy and the protestor. It also foregrounds the expression of righteous anger as a global south (geopolitical) practice in this agonistic space by showing how 'the violence of silence' can further exclude these marginalised groups from an epistemically just agonistic confrontation.

Panel chair: Mel Jordan
Speakers:
Ian Bruff, Senior Lecturer in European Politics, Manchester University
Matt Davies, Senior Lecturer in International Political Economy, Newcastle University
Priya Rajasekar, Lecturer in Journalism School of Media and Performing Arts, Coventry University
Bios:
Ian Bruff is Senior Lecturer in European Politics at the University of Manchester and is an active member of the Critical Political Economy Research Network. He has published widely on capitalist diversity, European capitalisms, neoliberalism, and social theory: for example, the 2020 collection Authoritarian Neoliberalism: Philosophies, Practices, Contestations (Routledge, co-edited with Cemal Burak Tansel), initially a special issue of the journal Globalizations and for which he co-authored two papers. Moreover, with Mel Jordan he is editing two special issues of the journal Art & the Public Sphere on the theme 'Politicising Artistic Pedagogies', to be published in late 2021/early 2022. He is currently researching the foundations of neoliberal thought, and is the Managing Editor of the Transforming Capitalism book series published by Rowman & Littlefield International.
Matt Davies is Senior Lecturer in International Political Economy at Newcastle University and Visiting Professor at the International Relations Institute, Pontifícia Universidade Católica do Rio de Janeiro, Brazil. His research interests draw on culture and political economy, with recent work focusing on how the intertwining of popular culture, urbanisation, and international politics create discordant critical possibilities for the production of space. Recent journal articles include Neoliberalism, Violence, and the Body: Dollhouse and the Critique of the Neoliberal Subject, Everyday Life as Critique: Revisiting the Everyday in IPE with Henri Lefebvre and Postcolonialism.
Mel Jordan is an artist and Professor in Art & the Public Sphere, Centre for Postdigital Practices, Coventry University. In 2018 she formed The Partisan Social Club, a provisional group including artists, designers and researchers. As part of the Freee art collective Jordan exhibited widely, most notably at the 13th Istanbul Biennale, BAK, Utrecht, and the Liverpool Biennial. Recent book chapters include: Misrecognitions in Art & Ethnography; Public Art and Public Assembly; and The Impossible Participant. With Ian Bruff she is editing two special issues of the journal Art & the Public Sphere on the theme 'Politicising Artistic Pedagogies', to be published in late 2021/early 2022.
Priya Rajasekar is a lecturer in journalism and a postgraduate researcher at the Centre for Postdigital Cultures. Priya's research interest is in the geopolitics of knowledge and its impact on politics in liberal democracies. Approaching the theme from a Critical Posthumanities perspective, Priya's research focuses on ways to harness the epistemologies of the geopolitical global south so as to amplify the voice of the posthuman knowing subject, thereby exploring a pluriverse of democratic possibilities.
Panel title: Publishing and Place: Situated Knowledges in Art and Academia
Date/time: Tues 15 June, 15:20-16:40
Overview: Many digital publishing projects and initiatives (even those with print outcomes) now take place predominantly online via (open) digital infrastructures and internationally distributed networks of scholars, writers, editors, designers, printers, and publishers. Punctum books, a scholar-led press with editors based on several continents, has gone so far as to sign the 'place of publication' in their books with 'Earth, Milky Way' to reflect this state of being. Yet publishing is of course very much situated, through its modes of production (from printing plants to warehouses), as well as through the networks of human and nonhuman relationalities that enable the publishing process. The seemingly global and digital publishing ecosystem is held up by geopolitical power structures leading to structural inequalities and exclusions, especially for those from the Global South. In contrast to our perceived 'global' knowledge systems and publishing infrastructures, more situated publishing and knowledge projects often respond directly to critical local or regional issues through a close engagement with the places to which they are connected.

This panel focuses on how situated forms of publishing have, and continue to play, an important role in our post-digital publishing endeavours. Concentrating on publications and publishing processes that foreground or interrogate their own entanglement within particular situations, relations, conditions, and materials, this panel will explore some of the political dimensions and collective potentialities of certain forms of postdigital publishing. In this way, through discussion and reflection on both historical and contemporary publishing, the panel aims to reaffirm the importance of place in publishing.

Panel chair: Janneke Adema
Speakers: Nathan O'Donnell and Janneke Adema in conversation
Bios:
Dr Janneke Adema (she/her) is a cultural and media theorist working in the fields of (book) publishing and digital culture. She is an Assistant Professor in Digital Media at The Centre for Postdigital Cultures. In her research she explores the future of scholarly communications and experimental forms of knowledge production, where her work incorporates processual and performative publishing, radical open access, post-publishing, scholarly poethics, media studies, book history, cultural studies, and critical theory. She explore these issues in depth in her various publications, but also by supporting a variety of scholar-led, not-for-profit publishing projects, including the Radical Open Access Collective, Open Humanities Press, ScholarLed, and Post Office Press (POP), and the Research England and Arcadia funded Community-Led Open Publication Infrastructures for Monographs (COPIM) project, on which she is Co-PI. Her monograph Living Books. Experiments in the Posthumanities, will be published by the MIT Press in the summer of 2021. You can follow her research.
Dr Nathan O'Donnell is a writer, researcher, and one of the co-editors of an Irish journal of contemporary art criticism, Paper Visual Art. He has published fiction and creative non-fiction as well as critical work on modern and contemporary art. He was an IRC Enterprise Postdoctoral Research Fellow at IMMA, 2018–19, and continues to work on projects with the institution, including the annual IMMA Summer School. He has led several public art projects and other participatory and educational initiatives, and he had his first solo exhibition (focused on alternative educational philosophies) at the Illuminations Gallery at Maynooth University in 2020. He has led several public art projects and other participatory and educational initiatives; he has also edited and produced several project-based publications and zines. In 2020, with Marysia Wieckiewicz-Carroll, he founded Numbered Editions, an experimental imprint for artists' writing. He has been awarded artist's bursaries from the Arts Council of Ireland and Dublin City Council, as well as artist's commissions from IMMA, Dublin City Council, the Arts Council of Ireland, and South Dublin County Council. He teaches at Trinity College Dublin and on the MA Art in the Contemporary World at NCAD, and he is currently writer in residence at Maynooth University.
Panel title: 'She was just walking home'
Date/time: Tues 15 June, 16:50-18:10
Overview:
Content warning: the talks in this panel address rape culture and violence against women and other marginalised groups.
On Tuesday 9th March 2021, reports in the UK confirmed that a police officer had been arrested in connection with the disappearance, and subsequently murder, of Sarah Everard, a woman who had been walking from Clapham Common to her home in Brixton Hill, London.
Over the weekend that followed, a number of vigils took place across the UK, both on and offline. Speaking at a virtual event hosted by Feminists of London, TV presenter Sandi Toksvig stated, '[i]t surely cannot be asking too much to want [women] simply to be free, to walk where they like, when they like. I am filled in equal measure with profound sorrow and rage, and I know there are many who share this rage and I think it is entirely justifiable'. In parliament, MP Jess Phillips read aloud the names of more than 100 women killed by men in the previous year. On Clapham Common and across other cities, people laid flowers and lit candles, alongside placards that read 'she was just walking home'.
These remembrances were contrasted by their violent closure. The Clapham Common event was forcefully broken up by police, citing current Covid-19 restrictions, and a number of women were arrested for their attendance. Online, images circulated of women being dragged away from the scene by police. One iconic image showed student Patsy Stevenson being pinned down by several police officers as she was arrested, her masked face staring directly at the camera.
These events have reignited an already visible and deeply affective discussion on women's right to exist in public spaces, including cities. Hashtags such as #manspreading challenge the way men are permitted to take up more space in public, while activist groups including Hollaback and Everyday Sexism demonstrate the geopolitics of being in public space through stories of sexual harassment, and details of where this has happened. Feminist arts practice, from Sulkowicz's Mattress Performance (Carry That Weight) to Brockman and Wyandt-Hiebert's What were you wearing?, have problematised rape myths and victim blaming while enacting a feminist ethos of the personal as both political and public. Recent events have also illuminated a number of surveys and reports that have demonstrated women's sense of fear when engaging in what should otherwise be mundane activities, form walking in the dark to exercising alone.
However, also evident to many feminist activists and researchers have been the enduring resistances to women protesting their right to public space without fear; the continued invisibility of women of colour, LGBT+ women, and/or disabled women; as well as the persistent responsibilisation of women's safety, often through commercial and technological surveillance capitalism.
This panel will speak to these issues through a dialogue between the presenters' previous contributions to these issues, and in light of new urgencies emerging in the current context.
Panel chair: Adrienne Evans
Speakers:
Debra Ferreday, Lancaster University
Lena Wånggren, University of Edinburgh
Lindsay Balfour, Coventry University
Bios:
Debra Ferreday is a feminist cultural theorist with strong research interests in gender, feminist theory, sexuality, critical race theory, queer theory and embodiment. Her research engages with embodied and social aspects of new media and digital cultures, celebrity culture, media and violence, fan studies, sexuality studies and mad studies.
Lena Wånggren is a researcher and teacher at the University of Edinburgh. She works in the fields of literature and culture, gender studies, medical humanities, and social justice, with publications in these areas.
Lindsay Balfour is a researcher at the Centre for Postdigital Cultures at Coventry University whose research interests include theory (critical, social, and cultural); philosophies of hospitality; ethics, technology and artificial intelligence; posthumanism; embodied computing; digital memorialization; biometrics; media and cultural studies; visual culture; intersectional feminism; pedagogy.
Panel title: Immersive City: How immersive technologies and experiences can shape and be shaped by the city and its communities
Date/time: Weds 16 June, 11:35-12:55
Overview: Immersive technology such as 360 video, augmented reality and virtual reality has become increasingly available and affordable in recent years. Despite COVID-19 and concerns over shared headsets this continues to be a growth area, expected to give an economic boost of $1.5 trillion to the global economy by 2030, mostly through improved ways of working and learning. How, then, can we exploit this technology to make cultural experiences more accessible to diverse community groups? The panel will address this question by examining digital identity, community engagement and the new city-wide relationships with culture and heritage that are made possible by immersive technology.
The pandemic caused museums, theatres, galleries and libraries to close their doors, but even before COVID-19 there were concerns about the lack of diversity of their audiences. Accordingly, the way the populations of cities might connect to culture has changed significantly. The challenge of getting people into municipal cultural institutions has been replaced to some extent by the drive to move culture out of the institutions and into communities, diverse communities especially. In this respect, immersive storytelling through video, audio and gamification is seen as a potential catalyst for engaging young people and marginalized groups in culture. Adaptive and perceptive media is similarly held as providing opportunities for greater community engagement in the form of co-creation and co-curation.
This panel thus investigates the relationship between digital and physical personas and how this affects participation and engagement with immersive experiences. It explores the extent to which both immersive technology in culture can promote social and emotional learning, and immersive experiences related to the city can be embedded in city life.
Panel chair: Jacqueline Cawston
Speakers:
Sylvester Arnab, Professor of Games Science
Devi Kolli, Group CEO, AiSolve
Ian Forrester, Senior R&D Firestarter, BBC Research & Development
Maria Economou, Professor of Digital Cultural Heritage, University of Glasgow
Bios:
Professor Jacqueline Cawston is the Co-Director of the Centre for Postdigital Cultures. Working with virtual and augmented reality, disruptive learning, serious games, accessible technology and related digital media, her work is considered as constituting an innovation in design methodology in digital accessibility. She has designed and directed over 23 successful digital national and international projects including: working with the Shakespeare Birthplace Trust, BT and the Lanchester Interactive Archive. She was Principal Investigator on the Mandela27 Project with Robben Island Museum in South Africa, focussing on the story of Nelson Mandela. Her passion is for widening participation through new media technologies.
Sylvester Arnab is a Professor of Games Science at the Disruptive Media Learning Lab and an associate of the Centre for Postdigital Cultures at Coventry University, UK. His research focuses on the investigation into engaging, empathic, and empowering experiences through the lens of playful and gameful design practices. Sylvester is a co-founder of the award-winning GameChangers initiative, which has been adapted in Malaysia and is currently being expanded into Vietnam and Indonesia towards responding to the UN's Sustainable Development Goals. Sylvester has recently published a book on 'Game Science in Hybrid Learning Spaces', which provides insights into the research and practice of purposeful game design with a focus on hybrid education.

Ian Forrester is a well known character on the digital scene in the UK and Europe. Living in Manchester, UK, he works for the BBC's R&D Future Experiences team. He specialises in open innovation and new disruptive opportunities; by creating value with open engagement and collaborations with start-ups, universities and early adopters. One of his research goals is the future of narrative and adaptive storytelling, with a technology he calls Perceptive Media. Its a new approach to broadcasting; which pairs the best of broadcast with the best of internet technology; creating a experiences like sitting around a camp fire telling stories.
Maria Economou is Professor of Digital Cultural Heritage, a joint post at the University of Glasgow shared between Information Studies, School of Humanities and the Hunterian Museum, where she works on digital initiatives. She co-ordinated the Scottish Network on Digital Cultural Resources Evaluation funded by the Royal Society of Edinburgh (2015-16), was Co-Investigator in the EU H2020 EMOTIVE project (2016-19) on emotive virtual cultural experiences through personalized storytelling, the EU MCSA POEM Innovative Training Network on Participatory Memory Practices (2018-22) and the AHRC/EPSRC Immersive Technologies Scottish National Heritage Partnership pilot (2018-19). She is a founding co-director of the Glasgow Digital Cultural Heritage Network, one of the University of Glasgow Arts Labs.
Devi Koli has over 13 years of experience in planning and delivering transformational digital strategies involving real time human computer interactions across retail, shopping malls, theme parks and education sectors globally. She's one of the early pioneers who spent relentless hours in educating the enterprise and consumer markets to consider and adapt gamified content into everyday communications whether it's for marketing, entertainment, out-of-home displays, corporate training and learning. At AiSolve, she leads a diverse team of tech experts with individuals specialising over a wide spectrum of technology spheres including: Artificial Intelligence, Virtual Reality, Augmented Reality and Immersive Gaming. As a visionary, she stays on the forefront of articulating technology trends that influence market changes and consumer behaviours.
Panel title: AI and Algorithmic Cultures in the City
Date/time: Weds 16 June, 13:20-14:40
Overview: The 'smart city' masks many cultures, systems and actors (human and nonhuman) with sometimes competing interests, along with mass observation, unwitting participation and problematic prediction. This panel interrogates, through recent research and practice, just a few of the Artificial Intelligence (AI) actors infiltrating of our infrastructures, interactions and identities.
Out on the streets, predictive policing targets communities where higher numbers of arrests have been made historically, sending more police there. The result is even higher numbers of arrests, thus reinforcing a cycle of criminality in neighbourhoods with poor access to services. Inside our homes, 'intelligent assistants' on our phones and our 'smart appliances' listen constantly, collecting data to optimise commerce disguised as convenience.
A postdigital view of AI regards technical systems as cultural systems, which could include cultures of machines without humans. But a growing interest in AI ethics keeps the focus on the humans who both create and are affected by AI—and it affects all of us. Every observer, human or not, observes from a position. This panel will therefore look beyond the numbers to ask whether we like what we see.
Panel chair: Kevin Walker
Speakers:
Vidushi Marda, Senior Programme Officer at ARTICLE19
Ravin Raori, University College London
Bios:
Vidushi Marda is a lawyer and researcher, studying the socio-legal implications of emerging technologies. She will discuss her recent work taking an ethnographic approach to predictive policing in the city.
Ravin Raori is an architect, creative producer and interdisciplinary artist working with technologies for performance and interaction. He will present his award-winning film Counterproductive, about gender bias in 'smart' domestic technologies.
---
Conference programme
| Time | Title |
| --- | --- |
| 12:30-12:50 | Welcome and Introductions |
| 12:50-13:40 | Keynote Speaker: Leslie Kern (Mount Allison University, author of The Feminist City) |
| 13:40-15:00 | Panel 1: Being Public |
| 15:00-15:20 | Break |
| 15:20-16:40 | Panel 2: Publishing and Place |
| 16:40-16:50 | Break |
| 16:50-18:10 | Panel 3: 'She was just walking home' |
| 18:10 | Summary and close |
| Time | Title |
| --- | --- |
| 10:30-10:45 | Welcome and review of day 1 |
| 10:45-11:35 | Keynote speaker: Binna Choi (director of Casco Art Institute: Working for the Commons) |
| 11:35-12:55 | Panel 4: Immersive City |
| 12:55-13:20 | Break |
| 13:20-14:40 | Panel 5: AI and Algorithmic Cultures |
| 14:40-14:50 | Summary and close |
If, during the day, you would like to learn more about some of CPC's projects, you can visit our central project listing.
Some of our projects include:
---
Our research themes