Your journey with Coventry University starts here. Order or download your prospectus to find out more about our courses, accommodation, student experience and much more. Explore what we have to offer at both undergraduate or postgraduate level.
Undergraduate prospectus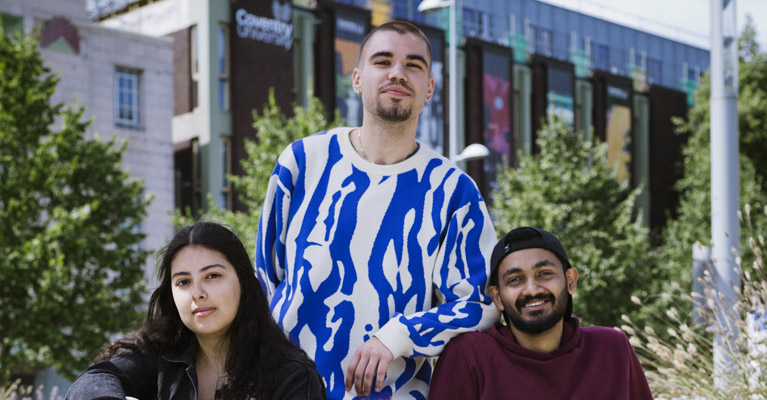 Check out our fantastic courses for your next step into higher education.
Our expert teaching staff know what it takes to succeed, and their teaching can have an impact beyond the classroom. They aim to help you develop your skills for your future career.
Order a printed undergraduate prospectus enter your details and we'll post you a copy of the current edition.
Or you can download a digital copy of the latest prospectus to receive instant access to all that we have on offer for the next intake.
Postgraduate prospectus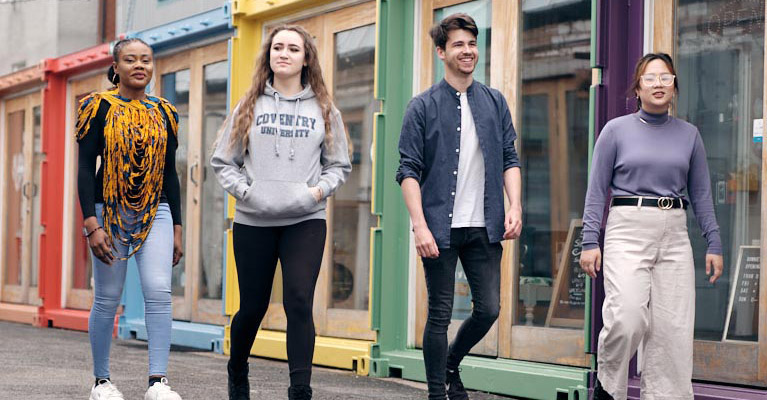 Inside you can find great benefits of postgraduate study for your career.
Feel inspired by our passionate tutors, who strive to offer excellent teaching support, and active and engaging learning.
Our knowledgeable staff use a wide range of teaching methods and give you support to encourage you to take responsibility for your own learning and development.
School brochures 2022/23
If you would like to find out more about our faculties and schools, including the modern facilities, work experience opportunities and wide selection of courses, then we have different brochures available for you to download.
Faculty of Arts and Humanities

Faculty of Business and Law
Faculty of Engineering, Environment and Computing

Faculty of Health and Life Sciences