658396
International Scholarships
Extra financial support for your degree
Are you eligible for a £5,000 reduction in tuition fees?

632185
Open Days
Visit CU London
Talk to our team, have your questions answered and see our campus. We can't wait to welcome you to our Dagenham or Greenwich site.

612406
Start a course this March
Call 020 3873 0700
We've got loads of ways to support your journey into higher education, no matter your background.
Degrees with a difference
Live in the capital, fit your learning around your responsibilities, graduate with a Coventry University degree and change your life with our flexible higher education experience.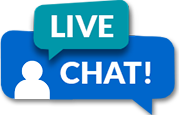 Live Chat
Chat with an advisor now or leave a message and we'll get back to you as soon as we can.
Chat now
Leave a message