CU London offers degrees with difference. At CU London, you can expect to study one subject at a time, with no end-of-year exams, intakes throughout the year and flexible timetables to fit education around your lifestyle and any other commitments you may have. We provide access to higher education for all.
CU London is part of the Coventry University Group, which means all degrees are awarded by Coventry University.
Our History
Coventry University is a forward-looking, modern university with a proud tradition as a provider of high quality education and a focus on applied research. As such, it has established multiple sites and initiatives across the world. Our CU London location comprises of two sites - Dagenham and Greenwich. Both of our CU London sites offer a broad range of degrees as well as professional and foundation year courses.
As part of the Coventry University Group, CU London has an aim of providing award-winning education, while also allowing students to fit studying around their lifestyles. The CU Group offers competitive tuition fees to make higher education more affordable.
CU London Dagenham
Our CU London Dagenham site opened in September 2017 and is located 13 miles east of Central London with the DLR, C2C train and multiple bus routes offering convenient transport options.
Our former civic centre in Dagenham received a £4.5m student-friendly renovation that now features IT suites, interactive classrooms, a modern library, onsite learning and student support services, as well as a café.
Learn more about the Dagenham site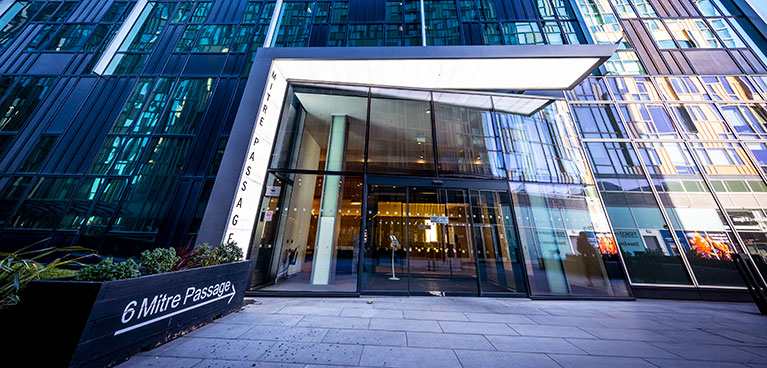 CU London Greenwich
Our North Greenwich site opened in Autumn 2020 and is on the Greenwich Penisula beside The o2. This location offers quality teaching opposite the central business district of the capital. Mitre Passage (our Greenwich home) is just a few minutes' walk from the Underground Station and Jubilee Line.
Learn more about the Greenwich site
A community of learners
No one knows it better than the experts. That's why we employ academics with relevant industry experience, to ensure you can learn the necessary theory and practical elements needed to enter the workplace. We aim to offer degrees in course areas where we can find industry demand, in an attempt to create graduates who are sought-after by local employers. Our careers department will support students through skills workshops and networking to ensure that they are ready to take the next step into employment.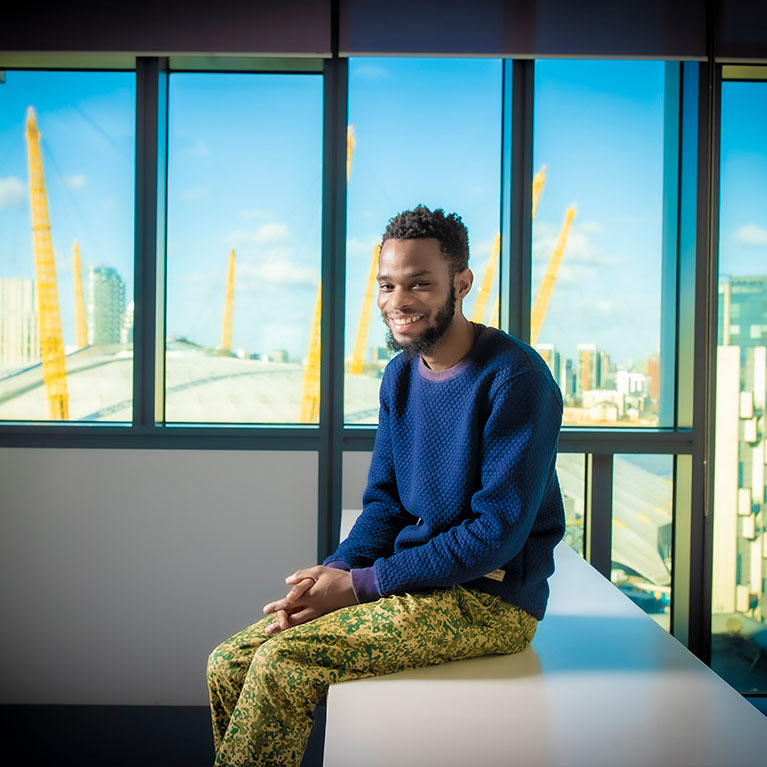 I like the flexible learning at CU London. We are not in classes like traditional universities, which is a good thing. I am able to understand what the tutor is saying more easily. English is not my first language. Going to study at a traditional university would have been difficult for me.
Why choose us?
World's Top
Student City
QS Best Student Cities Index 2022
70% for overall
satisfaction
National Student Survey (NSS) 2021
82% employed in graduate
role or further study
(2017/18 cohort, 15 months after graduation) Guardian University Guide 2022