600887
Open Days
Saturday Jan 29
Talk to our team, have your questions answered and see our campus. We can't wait to welcome you on-site.

658407
International Scholarships
Extra financial support for your degree
Are you eligible for a £5,000 reduction in tuition fees?

612398
Start a degree this March
Study at CU Coventry
We've got loads of ways to support your journey into higher education, no matter your background.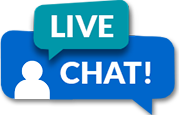 Live Chat
Chat with an advisor now or leave a message and we'll get back to you as soon as we can.
Chat now
Leave a message