Accommodation
Student accommodation is a great way for you to make new friends and integrate quickly into university life. We understand that moving away from home can be a daunting experience, but we are here to assist you every step of the way to help you prepare for life in your new home.
Living in Coventry
Coventry is in the top 50 of the world's best student friendly cities. It is an exciting place to live with extensive arts, culture, heritage and plenty of events to keep you entertained. Coventry is a welcoming, friendly and safe city and the low cost of living makes it one of the most affordable for students too.
In Coventry you will find everything you would expect from a vibrant, ultra-modern city and, because of CU Coventry's city centre location, everything is within walking distance.
There are cinemas, theatres, art galleries, an ice rink, tenpin bowling, restaurants and cafes to suit all tastes and cultures. There is also an excellent shopping centre and a traditional indoor market.
Choosing Accommodation
CU Coventry has a number of close links with local student accommodation companies who have reserved places especially for CU Coventry students.
We work with FutureLets, the Coventry University Group's accommodation provider, to reserve rooms in local halls of residence which you can apply for online. We have a mixture of university-owned, managed and partnership properties, ensuite and non-ensuite, giving you freedom to choose whichever hall is right for you. To search through the options available and to submit your online application, go to the FutureLets booking site.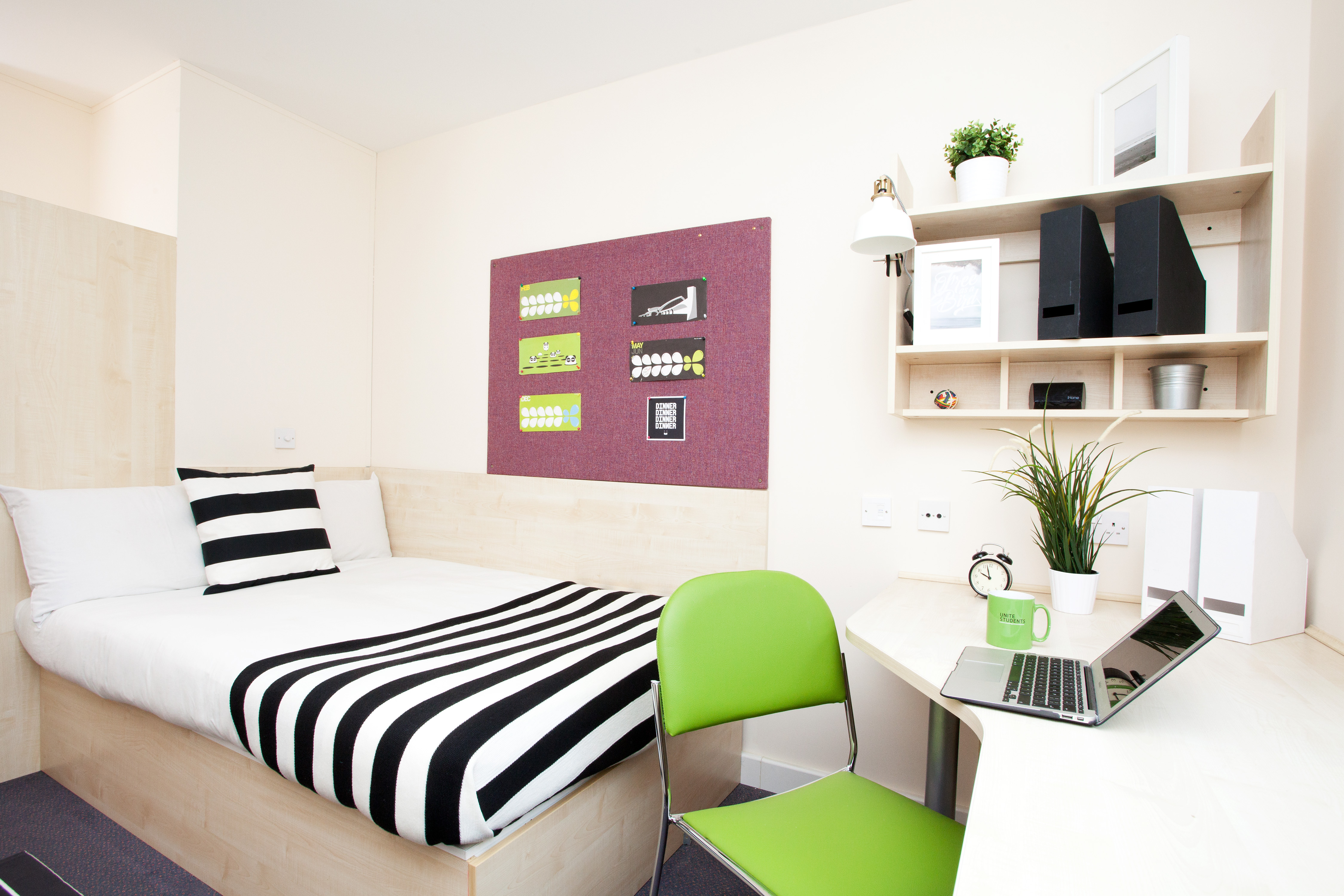 If you are looking for a private house or flat, FutureLets can support you with finding something suitable, including single bedrooms, ensuites, studios or apartments, and even houses with up to 12 bedrooms. This means that, subject to availability, you can choose which accommodation you apply for based on your own budget and requirements.
Private provider rents can vary dramatically depending on your requirements and budget, so get in touch with FutureLets for further information. You can find their office in the Charles Ward building in the centre of campus.