Accommodation
Once you have submitted your online application for accommodation, this will be placed in a queue for processing. Your application remains unaffected by COVID-19 and we aim to send out an offer of accommodation as outlined within the terms and conditions of your application once government restrictions have relaxed and the university has a clear timeline for the next academic year.

In the meantime, we advise you to stay safe and look forward to welcoming you at the start of the new academic year.

We have accommodation for you so please do not worry about not securing accommodation with us!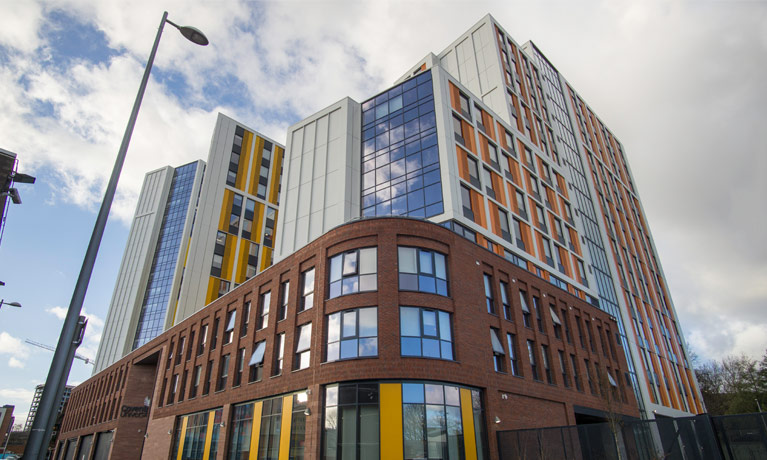 The application window is now open for returning students, PSE students and students starting courses in September 2020.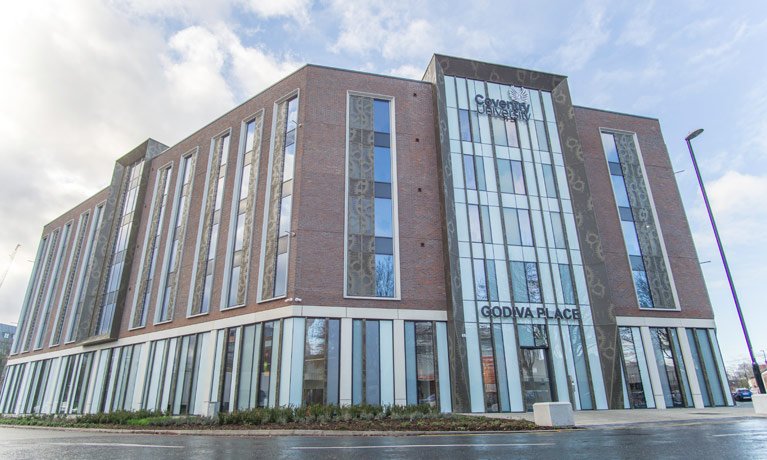 Take a look at the options for students starting undergraduate courses in September 2020.
Welcome to Coventry!
FutureLets are the official provider of student accommodation for Coventry University and have a range of halls and houses to suit your needs. Whatever year of study you're in, we can provide you with the right accommodation for you.
Discover your home from home by exploring the properties available. If you have any questions, please contact us.
The application window is now open for students starting courses in September 2020.
How to Apply
Register
Once you have browsed through the options available and are ready to apply for your accommodation place, you will need to register on our accommodation portal.
You will need your Student ID and a valid email address to register.
Your email address must be valid until at least October 2020, so we do not recommend using your school or college email.
You can find your Student ID number on your Coventry University course offer letter.
Accommodation Portal
Confirm your choice
Once you have started a new application, follow the pathway by clicking on the boxes which represent which student type you are. You will be given a results page, which shows the properties you can apply for. Click 'View' to find out more about each one. Once you have found a property and room type you would like to apply for, simply click on 'Apply' and this room type will be added to your application. Keep adding more room types to your application until the green 'Next' button appears on your screen. You will then need to answer a couple of questions about you and your requirements e.g. gender sharing preferences, adapted rooms, etc.
If you're applying as a member of a group with your friends, enter your group reference here. This will help our staff identify your application and allocate group members together (subject to availability).
Review and submit
You will then be asked to review your selections and then submit your application.
Please make sure you have read and accepted the Terms & Conditions of Application document before you submit your application.
Once your application has been submitted you can sit back, relax and wait for the offers to roll in!
Offers
If you're holding an Unconditional offer for your course, you can expect to hear from us within a few weeks. You'll have 3 days to accept any offer made to you, otherwise it will be withdrawn.
If you're holding a Conditional offer for your course, you will hear from us once you have met the conditions of your course offer.
Following the release of the A-level results on Thursday 14th August, deadlines for accepting offers of accommodation will reduce to 1 day. You must respond to the offer within this deadline otherwise your offer will be withdrawn, and you will need to re-apply. If you're going on holiday during this time, you must make sure you have access to your emails so you don't miss out on any offers.
Accommodation Map
Check out our interactive map below to see where our student accommodation is located.
Key:

University Accommodation Halls
The Code
The Student Accommodation Code was set up to comply with the housing Act 2004 and ensures that your university accommodation provides you with a high quality place to live and where your rights are protected by clearly outlining what accommodation providers need to adhere to. It outlines everything you should expect from your university or college accommodation as well as your responsibilities as a tenant.
These areas include providing a healthy and safe environment, timely repairs and maintenance, clean and pleasant living environment, access to health and wellbeing services, a living environment free from anti-social behaviour and a formal contractual relationship with your landlord.