Machine Learning for Computer Vision and Natural Language Processing
Theme Vision
Our research aims to develop new machine learning methods for computer vision and natural language processing that are needed to tackle the big data world we live in. These must effectively train very large models, usually deep neural networks or large probabilistic models, requiring new algorithmic approaches and careful implementation on high-performance computers.
The team has expertise developed in the application contexts of autonomous driving and smart cities (e.g. object detection and tracking in driving video, sensor fusion, attention mechanisms, image-to-text translation, scene understanding, multimodal video summarization, vehicle localization); medical and health applications (e.g. object detection in medical image processing for surgery, diabetic retinopathy detection, remote monitoring for elderly people using image and other sensor data); satellite image processing (e.g. for agriculture or the detection of environmental problems); and natural language processing for scientific knowledge mining.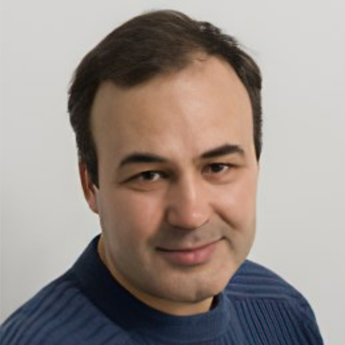 Professor Vasile Palade
Machine Learning for Computer Vision and Natural Language Processing Theme Lead
---
Our projects
VR-ACE: Virtual Reality for Augmenting Creativity and Effectiveness of School Training - an

EU - ERASMUS+ project helping teachers to develop their teaching materials in this new 3D virtual environment and be more effective in teaching challenging topics.