People, Policy and Innovation: Humanitarian Energy from theory to practice
The Humanitarian Engineering and Energy for Displacement project (HEED) based at the Centre for Computational Science and Mathematical Modelling, presented this webinar series throughout September 2021, which saw a host of leading experts, academics, practitioners, donors, and private sector actors come together to challenge the existing understanding of three dimensions of humanitarian energy access in the form of people, process, and policy.
On this page you will find a post-event summary for each webinar, alongside supporting event recordings and blog posts.
Event overview
This series was designed to challenge and engage multi-level stakeholder's who are central to solving the humanitarian energy access challenge. The webinar series took place throughout September 2021.
Each webinar featured:
Expert knowledge and discussions from humanitarian agencies, private sector companies, donor agencies and academics who have worked in complex humanitarian settings on energy interventions providing energy access.
The opportunity to explore the depth of the on-going humanitarian energy discussion and meet other like-minded thinkers and innovators from different contexts.
A 30-minute coffee session prior to the webinar to facilitate an interactive conversation with the panel speakers and the humanitarian energy community.
The presentation of critical humanitarian energy interventions and lessons learnt from different perspectives, including those working in refugee camps.
A live Q&A session.
---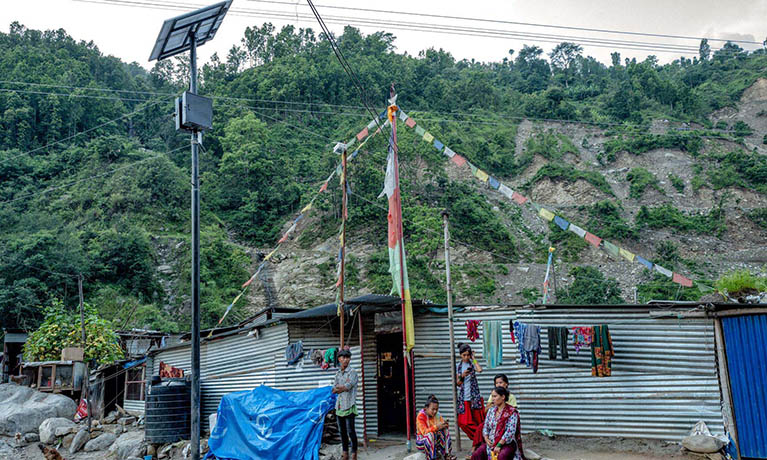 Moving from the Global to the Local - Co-creation for Humanitarian Energy
Watch the recording of this event.
Webinar 1: Moving from the Global to the Local: Co-creation for Humanitarian Energy

Date/time: Thursday 02 September 2021, 10:30AM-12:00PM

Opening words: Professor Elena Gaura, Coventry University.

Panellists: Dr Khalid Koser MBE (GCRF - Global Community Engagement and Resilience Fund), Natalie Rzehak (GIZ) and Milan Joshi (Practical Action).

Partnership: GIZ

Event chair: Benjamin Robinson, Coventry University.

Event overview: The co-creation of humanitarian response is deemed critical in effectively reacting to the needs of forcibly displaced people and communities. Yet, methods of co-creation are often fragmented and misunderstood resulting in the propagation of ineffective top-down humanitarian response. In this webinar, the panellists to answer questions around the meaning of co-creation, how we operationalise this abstract term and what the future of co-creation may look like. These cross-disciplinary perspectives enable energy policymakers, practitioners, manufactures and academics to challenge each other on the why, what, when, where and how of co-creation.

Four takeaways from the webinar:

All stakeholders must understand why co-design methods are important in the displaced setting.

Interrogate to what extent co-creation methods are driven by the funders or a desire to improve the humanitarian response?

Move from global talks to local implementation through the contextually aligned operationalisation co-design.

Co-creation must be iterative, this means that failure is just part of a successful process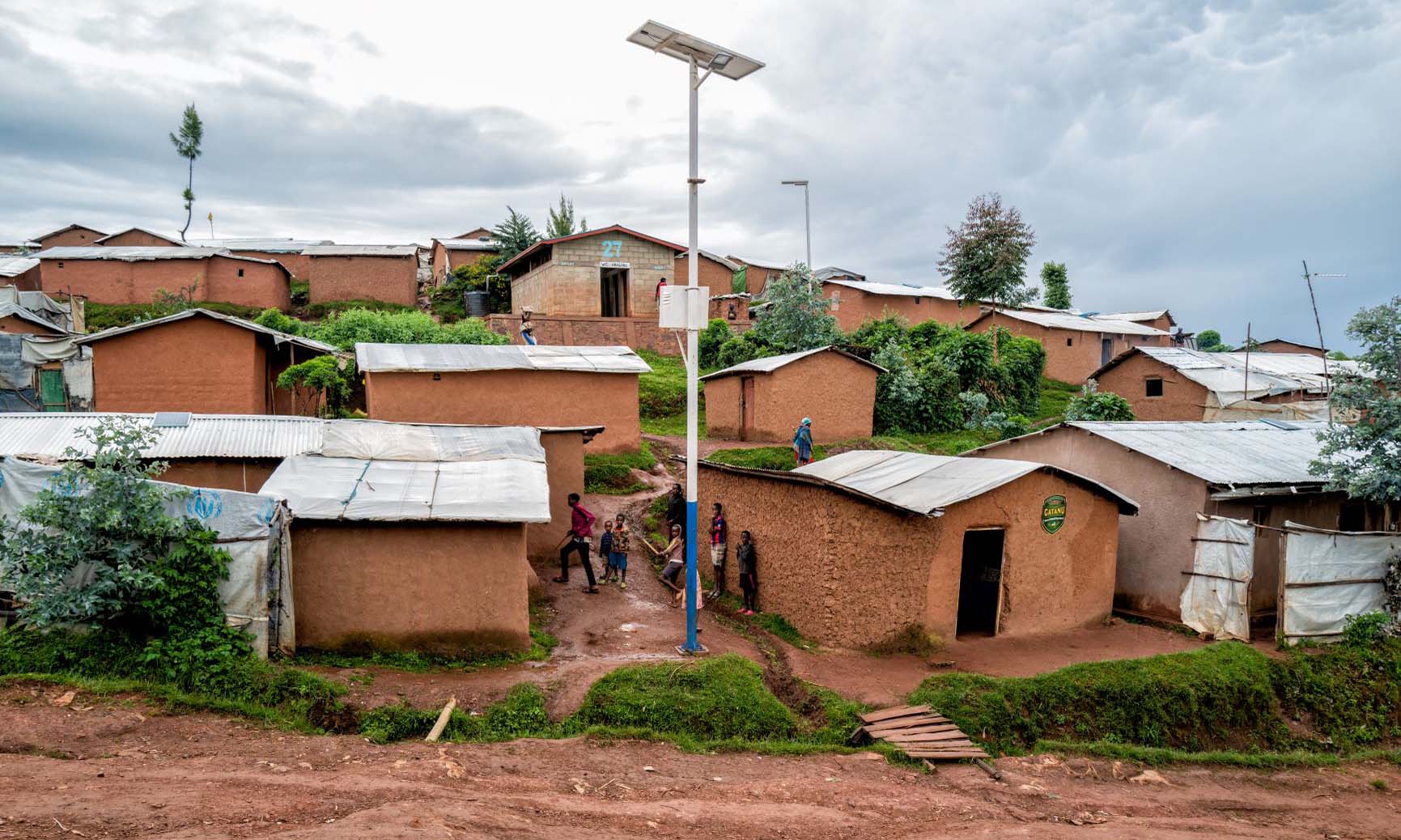 Humanitarian Innovation - Move Fast and Break Things
Watch the recording of this event.
Webinar 2: Humanitarian Innovation: "Move Fast and Break Things...?"

Date/time: Thursday 09 September 2021, 10:30AM-12:00PM

Opening words: DrJonathan Nixon, Coventry University.

Panellists: Professor Heaven Crawley (Coventry University), Vahid Jahangiri (International Lifeline Fund) and Joane Kayibanda (Bboxx Kenya).

Partnership: BBOXX.

Event chair: Sam Unsworth (Chalmers University).

Event overview: When well-practiced, innovation can be understood to mean enabling and institutionalising positive changes and practices, not just one-off projects: also creating new value which did not exist previously. In this webinar, panellists emphasised the need to be considered in how we discuss both "humanitarian energy" and "innovation" - even more so when we bring the two terms together, recognising that these communities of practice and academia are typically siloed. These terms can have exclusionary effects and may lead to a particular framing of a particular problem / solution. This could lead to a misplaced emphasis on novelty as a normative agenda, e.g. "new is good". Innovation activities focused in humanitarian energy settings benefit from local context-driven, but new ideas and ways of doing things have the potential to be useful in areas such as data, information sharing and financing.

Three takeaways from the webinar:

A broader understanding of innovation is needed to account for how different people may understand innovation – consider ideas such as value creation and adaptation can be part of innovation and avoid a narrow technological definition.

Innovation can be a useful analytical framework through which to identify poor / unethical intervention design. There are promising opportunities for innovative information sharing and financing models, which have the potential to improve displaced persons access energy.

A deep understanding of context is essential and is often overlooked – without being deeply embedded in local contexts, innovations are likely to fail and may have negative effects such as loss of trust in communities 'targeted' by innovation.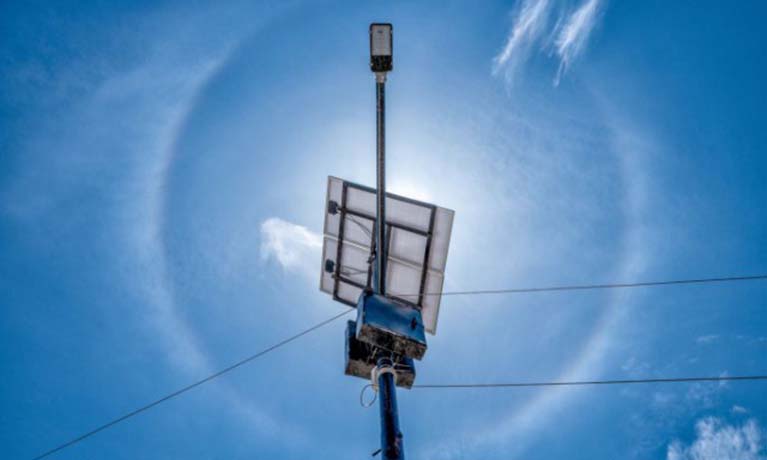 Future-proofing Humanitarianism - Actioning Policy
Watch the recording of this event.
Webinar 3: Future-proofing Humanitarianism: Actioning Policy and Strengthening Governance

Date/time: Thursday 23 September 2021, 10:30AM-12:00PM

Opening words: Thomas Fohgrub (GPA).

Panellists: Katrina Pielli (Energy Consultant), Stephen Gitonga (UNDP), Dr Sarah Rosenberg-Jansen (University of Oxford and GPA) and Luc Severi (SEforALL).

Event chair: Hajar Al Kaddo (Coventry University).

Event overview: Humanitarian energy policy is complex, multi-level and is connected to global frameworks, national refugee host governments policies, and the long established humanitarian system and architecture. The need for better policies to engage quicker access, technological advancements, and new methodologies for sustainable energy for displaced populations was the core of this webinar and the discussion with experts. The webinar explored how to achieve higher level and more ambitious goals for energy within and outside of the humanitarian sector, including engaging multi-level partnerships with newer actors and stakeholders in the delivery of state of the art, innovative and co-created technological systems. The panellists addressed the following questions: How can refugee host country policies become more inclusive of displaced populations? How can we go beyond policy superficiality in the humanitarian sector to enable energy access? How can humanitarian energy become more inclusive and radical over the next 10 years?

Five takeaways from the webinar:

National refugee policies

need to be more inclusive of refugee populations. Good examples of how a national policy (refugee or energy policy) has been inclusive of humanitarian energy were shared and included; the Jordan Response Plan (JRP), Uganda's national energy strategy and the Lebanese Response Plan. These national policies and strategies showed specifically that displaced populations can be included in national plans for energy and refugee response in line with international commitments, both the SDGs and the CRRF. Such examples of good practice in line with government development trajectories and policy can be seen as progressive and as templates for other governments in setting energy priorities that solve both refugee needs and host country development plans and can be used as minimum quality standards adapted to each specific country specific.

Economic and political feasibility

– making humanitarian energy more economically and political feasible will need more ambitious and stronger links between donor funding geared towards energy programming towards a combined effort for both humanitarian and the development within the refugee country. Therefore, humanitarian energy access and planning needs to be in line with national development plans in the host country context (as in point 1 above).

Energy governance and future proofing humanitarianism

– our panellists called for accountability of humanitarian actors working on energy programming, to streamline project, and to go beyond siloed approaches. This point was emphasises and can only be done by widening and connecting to national and local (refugee) actors and stakeholders in the progress of energy implementation and policy making processes.

Funding energy and radical change-

This can only occur once funding streams are set in favour of refugee energy needs, national policies are inclusive and the humanitarian sector/energy space de-risks and strengthen private and public confidence in a 'humanitarian energy transitions' by putting in place better financial and policy related standards and mechanisms.

Ambitious and higher risk taking for humanitarian energy

- humanitarian agencies/players need to be willing to take major risks, step up with ambitious targets and goals to ensure energy access, this means a change in how the humanitarian sector takes action.