Study With Us
Why CSM?
Breadth of expertise across range of disciplines

to find fundamental solutions to data driven problems across all areas of science and engineering

Opportunity to solve real-world problems, related to the Grand Challenges, as defined by the UK government
Our academic experts
Staff in CSM are internationally recognised as leaders in the fields of
Machine Learning for Computer Vision and Natural Language Processing

AI for Cyberphysical Systems

Edge Computing

Internet of Things

Fundamental Algorithms for Artificial Intelligence

Computational Algebra

Bayesian Statistics

Information Theory

Computational Modelling

Systems Engineering and Biosciences
Please see our staff list for further details.
Stimulating learning environment
The Centre for Computational Science and Mathematical Modelling is divided into four overlapping themes that work together to provide a rich scientific environment to allow researchers from different scientific backgrounds to discover new opportunities for collaboration, both inside and outside the centre.
The mission of the Centre is to develop new science to support application areas across the University's portfolio, which gives rich opportunities to collaborate with researchers across all areas of science, engineering and social sciences on problems that matter in today's data-driven world.
The Centre benefits from high-class high-performance computing facilities which are regularly updated, and the University is investing in high-quality IoT development and demonstration facilities as well as a collaborative environment for researchers.
A fertile, multi-disciplinary and internationally focused research culture will give prospective post-graduate and post-doctoral researchers a good environment in which to develop their research skills and their careers in a supportive environment.
PhD candidates are encouraged to integrate into the centre as junior members of staff and participate fully in the Centre's activities.
Taught Masters Programme
The MSc in Data Science & Computational Intelligence introduces students to important frameworks in combination with development tools such as Scala, Python, Matlab and R. The focus of the course is on applications of data science methods and tools, combined with computational intelligence techniques for data-driven problem solving. The course further offers the opportunity to engage with problem based learning in the context of the Centre's current research or industry consultancy projects.
Postgraduate Conversion Programme
CSM is now also offering an MSc conversion course in Data Science. This course has been designed for graduates with little to no formal background in computing, statistics or mathematics.
Coventry University is part of the #JoinYourAIFuture national recruitment campaign programme funded by the Office for Students. #JoinYourAIFuture is a national recruitment campaign to help address the shortage of AI and data specialists in the UK. Another important aim for this programme of work is to increase the number of people from groups currently underrepresented in the AI and data science fields and to encourage graduates from diverse backgrounds to consider a future in these occupations.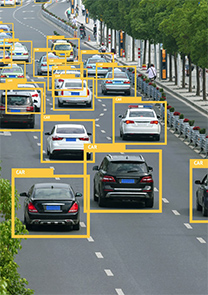 Centre for Computational Science and Mathematical Modelling
Find out more about the research carried out by the CSM team.