Study With Us
WHY CAWR?
50 strong team of international experts
Transdisciplinary research
Research led teaching
Research seminar series
PhD student seminar series
Stimulating learning environment
Access to labs and state of the art equipment
Dedicated administrative support
And we do social events really, really well!
Our academic experts
We have an international team of academics ranging from early career researchers to full professors who are world leaders in their fields of research.
For further information on their areas expertise please see our staff list.
Stimulating learning environment
In keeping with our research themes, our office is suitably situated at Ryton Organic Gardens. Some of the teaching is conducted on site giving students hands-on experiential learning. Campus based courses offer opportunities to students to interact with their peers and access the extensive university facilities.
Support cohort building
We support cohort building through a variety of activities including dedicated administrative support, access to facilities, funding of student led events and our research seminar series.
Postgraduate research
As a Doctoral Training Centre we offer bespoke training to our PhD students. Tailored work shops are run every year taking advantage of the breadth of knowledge and varied research areas of our staff. A Summer School also takes place with a strong focus on writing as well as sessions on surviving the PhD and time management.
Taught Masters programme
The MSc in Agroecology, Water and Food Sovereignty encompasses enhanced knowledge from our now larger team of experts and is informed by recent research. This is a new programme and will welcome a second cohort in the academic year 2019-20.
The MSc is structured according to the thematic pillars of our Centre's research and is a multi and transdisciplinary course. Students are introduced to a range of different approaches to foster equitable and sustainable food and water systems.
Internships
An internship is a great way to gain an insight into working in a professional environment and an understanding of whether this aligns with your interests and aspirations. You can benefit from learning from our researchers whilst developing your skills and possibly gain credit for the time spent.
If you are interested in joining us as an intern at CAWR please get in touch; still unsure if this is for you? The Student Voices tab on this page includes blog posts from previous internships on their experiences at CAWR.
---
This course is really interesting. The topics covered are extremely varied and different so if you have a variety of interests this course is the one for you! It is a great mix of social and natural science and is truly interdisciplinary.
---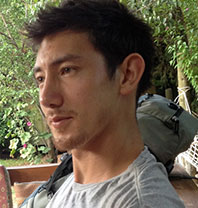 Doing a PhD at CAWR means grounding your research in practice. The Centre has such a diversity of staff and students, but what they have in common is a commitment to having an impact in the real world. I am an urban geographer, but through my time at CAWR I have worked closely with economists, natural scientists, and participatory practitioners. The Centre's emphasis on interdisciplinary thinking and working, and non-traditional approaches to research, makes it a rare and important place to study particularly if, like me, you are interested in the politics of knowledge production within and outside of academia.