CBIS Project Reports Page
CBiS Project Reports
---
The Centre for Business in Society examines the impact – good or bad – of organisations' activities, behaviours and policies on society, to promote responsibility and changed behaviours for the benefit of economies and societies.
Here you find project summaries for many of CBiS's recently completed funded projects. You can explore the teams, collaborators, project aims, key findings and the highlights.
Our research teams are (a) examining sustainable production and ethical consumption, which underpin the new circular economy; (b) searching for durable and inclusive economic growth and development models, which promote new partnerships between state, economy and society; (c) exploring at the national, organisational and individual level the economic and social impacts of the financial crisis and post-financialisation, with a focus on responsible personal finance and debt; and (d) addressing the implications of the digital era and big data for business and society, notably regarding the strategy, use, privacy and security of data in organisations and society.
Follow us on Twitter (@CBiS_CovUni) for updates as these are announced and sign up for our newsletters here.
---
The ReSSI Project
Good Practice for Local and Regional Authorities to Better Collaborate for Sustainable, Inclusive and Smart Development
Dr Carlos Ferreira, Professor Stewart MacNeill and Dr Kevin Broughton successfully delivered the ReSSI research project's final deliverables (with 3 other EU partner universities) to 'ESPON' in January 2018. The research aimed to identify good practice for local and regional authorities to better collaborate for sustainable, inclusive and smart development across Europe.
The Centre for Business in Society at Coventry University has led an EC-funded research group helping local and regional authorities to develop their economies. Locally, the findings will help Coventry City Council develop new partnerships and collaborations across the West Midlands after Brexit.
Local and regional development and cohesion are common objectives of European, national and local policymakers. While there is an important role for regional and local administrations, post the 2008 financial crisis they have fewer financial resources and, in many cases, diminished regulatory powers. It is, therefore, necessary for them to coordinate their actions within national frameworks and also to work alongside a range of other stakeholders including businesses, charities and organisations of civil society.
The objective of the ReSSI project was to examine good practice in local and regional development in this changing environment. The project was collaboration between four stakeholder administrations and universities in the UK (Coventry City Council and Coventry University), Denmark (Region of Southern Denmark and University of Copenhagen), Italy (Piedmont Region and Polytechnic University of Turin) and Portugal (Municipality of Oeiras and University of Lisbon).
The research was financed by the EC through ESPON - the European Spatial Planning Observation Network. ESPON provides evidence, knowledge transfer and policy learning to public authorities and other policy actors at all levels throughout Europe and recommends improvements to European Cohesion Policy.
The cases analysed included both sectoral and territorial initiatives:
Electric Taxi Infrastructure and the UK Autodrive Self-Guided Vehicles project (Coventry);
Developing and Coordinating Strategic Regional Growth Plans (Southern Denmark);
Creating Ecological Corridors connecting regional parks and Overcoming Urban/Rural Dichotomies (Piedmont);
Creating a Green and Blue Park to improve connectivity and enhance environmental and cultural assets (Oeiras).
Although the case studies are diverse, the findings suggest a similarity of needs and priorities – with common implications for future EU Cohesion policy and for future regional funding in Britain. Common to all cases was a focus on communication between all stakeholders.
Local and regional authorities can bring businesses and civil society together, and help translate their objectives and preferences into ideas to be developed. It was also found that the individuals working in local and regional authorities are often the most important piece of the economic development puzzle.
Despite reductions in funding, local and regional administrations still have a vital coordinating role and are important repositories of tacit, 'know-how', knowledge and have a strong role in defining funding priorities and in governing strategies and projects. However, given the financial constraints, it is important to align strategic planning and funding streams, to simplify the integration of funds and to enhance their flexibility.
Regarding Coventry itself, the findings from ReSSI will help Coventry City Council in developing new forms of collaboration. In particular:
Promoting the West Midlands region as a test-bed for product testing and market development - to help build relationships with businesses while also rebuilding lost tacit knowledge;
Building the role of Local Authorities as brokers amongst private and public-sector stakeholders, and providing a store of know-how on regional development;
Devoting a portion of funding to promote cooperation across the West Midlands region since productive cooperation amongst regional policymakers needs to be fostered.
More Information
The most recent project deliverables can be found on the Espon ReSSI webage.
A video of all ESPON research project policy pitches can be found here.
The Team

Dr Carlos Ferreira
Senior Research Assistant
carlos.ferreira@coventry.ac.uk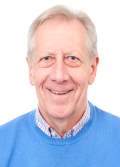 Professor Stewart MacNeill
Visiting Professor
stewart.macneill@coventry.ac.uk

Dr Kevin Broughton
Research Fellow
Tab Title
Responsible Community Finance Research and Impact Programme
Over the past eighteen months, through rapid team creation and development, the innovative Responsible Community Finance Research and Impact Programme in CBiS has brought together and delivered a set of five simultaneously awarded but independent impact-led projects.
Working beyond individual projects, a 'research programme' designed to build financially resilient and sustainable UK communities has been created, delivering enhanced value within impact communities including students, community, policy-makers and practitioners.
Responsible Community Finance has been led by Professor Nick Henry, Professor Sally Dibb and Dr Lindsey Appleyard, supported by an integrated team of highly motivated CBiS researchers, PGRs and research support.
The five projects were funded by the Arts and Humanities Research Council, Barrow Cadbury Trust, Carnegie UK Trust, the Oak Foundation and the Money Advice Service, with a combined value of £642,000.
These impact projects were co-produced with key community stakeholders, to achieve maximum impacts throughout and beyond project lifetimes. Such an approach enhances impact, but adds delivery complexity. Given the multiple project wins, complexity, the need for skilled sustained capacity at speed, and the potential of critical mass and synergies, a number of actions were taken to create a 'research programme':
Joint funding of two Research Associates across these projects and the career development of PGRs to support delivery;
Joint project team meetings to coordinate, communicate, and plan capacity and capability across the five project work programmes;
Joint output activity: paper writing, reports, social media, academic/practitioner conferences, a CBiS stakeholder conference (June 2018), advocacy meetings, consultation responses.
The team has worked collaboratively in each project with key stakeholders to co-produce the bids, undertake the research and drive impact. The creation of materials that that can be used for teaching and learning resources or for research outputs has maximised impact.
The Responsible Community Finance team has created impact within internal Coventry University communities, such as:
Developing the research training, transferable employment skills and experience of CBiS Doctoral students and early career researchers, through a range of programme and project activities, working alongside more experienced team members and research leaders;
Financial capability training of CU Coventry (College) students and provision of associated learning materials.
The Programme has made a considerable impact externally. It will now form a REF2021 Impact Case Study, given that it has supported and created positive outcomes for financially marginalised communities by:
Enhancing the affordable, responsible finance sector;
Promoting individual financial wellbeing.
Enhancing the affordable, responsible finance sector
Each research project has been co-designed to undertake research key to stakeholder issues (payday lending, ethical alternatives, financial literacy, etc.) and to support sectoral, practitioner and service change. Examples include:
AHRC Impact Project: Two documents are available to UK Credit Unions at the ABCUL Credit Union Trade Association website. Two leading experts from Australia were hosted to share lessons on improving levels of lending responsibility. HM Treasury and Financial Conduct Authority (FCA) were triggered by the project to visit these experts in Australia.
Oak Foundation Project: research reports on 'scaling affordable finance'

supply to marginalised communities are available at sector trade body Responsible Finance, see http://responsiblefinance.org.uk/policy-research/publications/. For part of their communications and advocacy strategy, see http://responsiblefinance.org.uk/2018/02/responsible-finance-calls-for-credit-reference-agencies-to-do-more-to-support-financial-inclusion/. These reports have directly resulted in invitations to meet with HM Treasury Consumer Credit Unit (April 2018) and to present at the prestigious Responsible Finance Annual Conference (March '18) and the Centre for Responsible Credit Annual Conference (CfRC, April '18).
Barrow Cadbury Trust/Carnegie UK Trust: Interim findings presented at CFrC due to high level interest in this research on the impact of regulation of payday loans and financial inclusion. Joint report London launch in July 2018.
Conference presentations delivered alongside the launch of the End High-Cost Credit Alliance founded by actor Michael Sheen, who attended both conferences. See http://responsiblefinance.org.uk/2018/03/michael-sheens-speech-at-responsible-finance-2018/. Some CU project materials are hosted under Resources at https://the-alliance.org.uk/.
Through this partnering, these organisations were helped to understand and engage with their members/clients/students to deliver tailored financial capability programmes to 'financially squeezed' individuals. The materials were delivered in different formats: in print; on a one-to-one basis; via housing associations; through workshops; and via an online MOOC. Those participating reported improvements to their financial capabilities, in some cases using their learning to help family and friends with their finances.
This has been a cutting-edge programme designed to build financially resilient and sustainable communities, based on a portfolio of inter-linked work which has placed CBiS visibly on the responsible personal finance map.
The CBiS Team included Dr Lindsey Appleyard (Research Fellow, Project PI), Dr Hussan Aslam (Research Assistant), Dr Elizabeth Bos (Senior Research Assistant), Dr Sara Degli Esposti (Research Fellow), Professor Sally Dibb (Project PI), Professor Nick Henry (Project PI), Dr Andrew Jones (Research Assistant), Jordon Lazell (Research Assistant), Dr Alessandro Merendino (Research Assistant), Dr John Morris (Research Assistant), Dr Helen Roby (Research Fellow) and Dr Yun Luo (Post-Doctoral Research Fellow). Ably supported by CBiS Doctoral students Huma Asif, Rebecca Beech, Claire Brewis, Ryan Bushell, Isabel Galvis, Duncan Greaves and Sanne Velthuis.
Further details are available from:
Lindsey.Appleyard@coventry.ac.uk