Working with NTDC
We have worked with business in a variety of ways including secondments, internships, student's projects, funded knowledge transfer programme, funded collaborative research and direct consultancy.
On a practical level, Industry engagement would be across the various modalities (aero, auto, marine, rail), and could be sought through many options.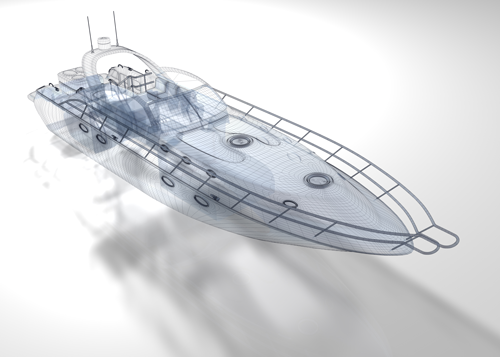 The NTDC is set to explore new area of transport design research using technology in new ways, as well as new technology. It will be at the same time provocative and surprising, ambitious and disruptive, creating real transferable outcomes and impact.
To maximise its effectiveness, we will function in a truly cross-disciplinary way, bringing designers, technologists, coders, together with artists, gamers, material specialists and fashion experts. It will use leading edge technology to create and refine new solutions.
Coventry University will be able to provide access to experts from across these disciplines feeding into the NTDC, as well as benefiting from the research and outcomes of the Centre.
The NTDC would also look to help support and cultivate future generations of Transport Designers through Coventry University's regular interaction across the schools network, and our relationship with, for example, the Coventry Transport Museum.
All this can only be achieved through a singular NTDC culture which actively encourages exploration, playfulness and open-ended discovery.
Some of the ways we have been working with businesses and look to continue to do so for the NTDC is through:
Providing access to staff expertise and student skills
Subsidised training
Providing access to funding
Assistance with starting and growing businesses
Supplying flexible business accommodation and access to equipment
Exploring new markets both at home and overseas.
The NTDC has the ability to respond to brief which may range from the tightly specified, with hard deliverables and timelines, to more loosely specified 'what-if' scenarios where the outcomes and timelines may be variable. We aim to understand what a business need is and provide the most suitable and appropriate delivery method for the problem.
COMMERCIAL CONSULTANCY
The NTDC is open to providing organisations deliverables through specific, industrially experienced staff members identified for their particular expertise against specific briefs from our clients.
KNOWLEDGE TRANSFER ACTIVITIES
The NTDC is partnering with regional and national businesses to increase their competitiveness, productivity and performance. We can offer
jointly funded collaborative partnerships enabling the embedding of new knowledge and the delivery of solutions, which are led by business and supported by University expertise.
PLACEMENTS
These offer a short term 3 – 6 month focused and cost effective way that takes advantage of:
A focused scope of work
Well defined deliverables
The chance to assess future graduates and their for an organisation.
POSTGRADUATE STUDIES
At Masters and Doctoral level, researchers can be sponsored by single companies or a small number of companies collaboratively. A 'Masters by Research' (MRes) for example, could provide a useful vehicle for companies to allow staff to focus on a specific topic or challenge intensively, outside of the normal demands of the working environment, and could lead on to a Design Doctorate.
Call us
---
Email us
Follow us
---
Find us