Centre for Advanced Low Carbon Propulsion Systems (C-ALPS)
Creating cleaner mobility
Our new £50m Centre for Advanced Low Carbon Propulsion Systems (C-ALPS) creates cleaner mobility solutions for the global transport sector.
The centre is a collaboration harnessing FEV engineers with a proven track record in industry-leading engineering services together with prominent academics with significant experience and knowledge in battery storage, hydrogen fuel cells and power electronics.
C-ALPS is designed and built to be the most advanced test facility of its kind in the UK.
Our centre works across the automotive, aerospace, marine and rail industries. We're here to support these sectors to create cleaner mobility, and to build supply chain capacity for the development of electric, hybrid and combustion engine technology.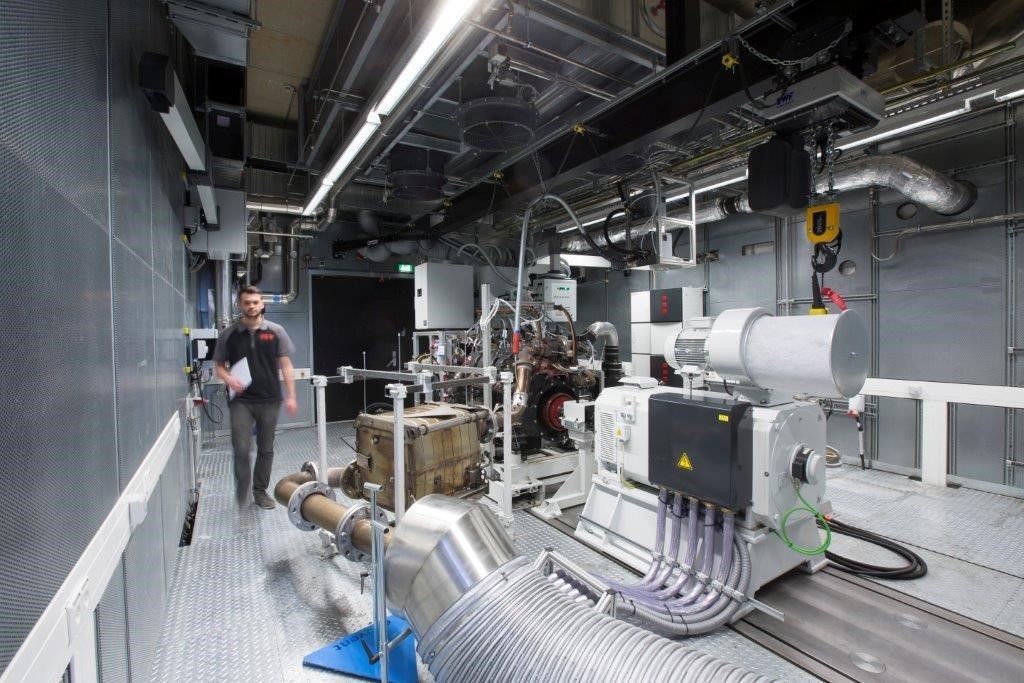 About our unique 40,000 sq ft research and test centre in Coventry:
Over £6m of the latest electrified powertrain and thermodynamic engine test beds
Further test benches for turbochargers, catalytic converters and battery systems
Expertise and advice on commercialising research and development activity
Independent facility able to work with multiple OEMs, tier 1s and SMEs
Route to project funding from the likes of Innovate UK, EPSRC and APC
Access to FEV's comprehensive and unique databases and software
More than £20m of investment has been channelled into the state-of the-art building and into creating the infrastructure that will allow the centre's test beds to safely create the conditions faced by modern day powertrains.
With a limited number of test beds available for manufacturers to utilise in the UK, C-ALPS will drive research into low carbon transport propulsion solutions and associated development methods and toolchains.
Size: 1 mb
Presentation by Professor Richard Dashwood (Deputy Vice-Chancellor Research)