National Transport Design Centre
About the NTDC
The National Transport Design Centre (NTDC) is a state-of-the-art facility operating within the Centre for Future Transport and Cities.
Established in May 2017, the NTDC is concerned with exploring the future of transport design. The Centre draws upon Coventry University's proud heritage as a School of Design, established in 1843.
The NTDC operates in a cross-disciplinary manner, bringing together designers, human factors specialists, psychologists and technologists to undertake research into a variety of fields:
Human Factors in Future Transport
Design Ergonomics
Accessibility
Passenger Experience and Design
Driver, Bicycle and Pedestrian Simulation
Virtual and Mixed Reality
Inclusive design
The NTDC also benefits from access to university academic experts across these disciplines. They see the current state of change within the mobility industry as a great opportunity to ensure that transport solutions of the future are better equipped to serve the needs of a diverse population.
For more information on the services provided by the NTDC, please contact Kevin Vincent.
Facilities
The 1800 m2 NTDC is equipped with state-of-the-art facilities and equipment, including:
Six metre interactive power wall
Allows users to explore detailed design and engineering concepts in virtual reality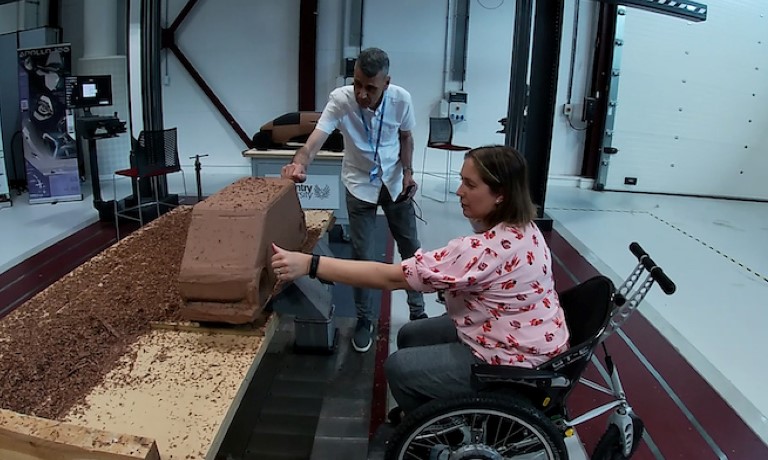 Advanced clay modelling facilities
Used for creating physical models of vehicles, aircraft or transport infrastructure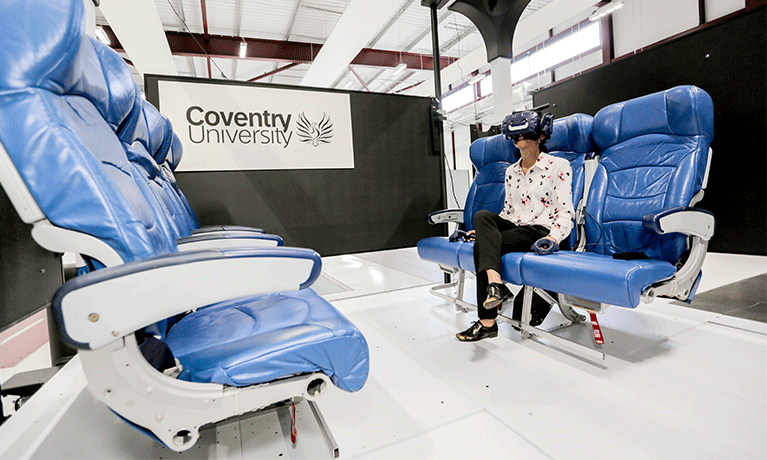 Mixed reality buck
Combining physical and virtual interactions for user evaluations
Wearable devices
Used for creating virtual, augmented and mixed reality environments
CNC milling machines
Using our precision CNC milling machines we can create models of future transport modalities
Physical modelling
Bringing designs to life through physical models in clay, mixed materials and 3D printing technology
Driving simulator
High fidelity, 'Driver-in-the-Loop' simulator
Our team
Within Design Ergonomics:
Within Human Factors:
Work with us
The NTDC has a strong track record of working with business in a variety of ways including secondments, internships, student's projects, funded knowledge transfer programme, funded collaborative research and direct consultancy.
The NTDC has supported businesses by offering:
Applied research to support product development
Access to staff expertise and student skills
Subsidised training
Access to funding
The NTDC has the ability to respond to briefs which may range from the tightly specified, with hard deliverables and timelines, to more loosely specified 'what-if' scenarios where the outcomes and timelines may be variable. We aim to understand what a business need is and provide the most suitable and appropriate delivery method for the problem.
The NTDC respects the need for client confidentiality and we are therefore unable to comment on many of our specific projects. We would therefore encourage interested parties to get in touch to discuss their requirements further.