About the Centre for Dance Research
The Centre for Dance Research (C-DaRE) is located within the Institute for Creative Cultures. The Centre, led by Director Professor Sarah Whatley, specialises in an inclusive interdisciplinary approach to diverse forms of artistic and scholarly research in dance supported by new approaches to documentation, analysis and dissemination of choreographic creativity.
C-DaRE embraces leading edge research developments including reflexive enquiry into embodied practices, collective and political action, digitisation, cultural value and the expanded choreographic field. In addition, C-DaRE also seeks to investigate and critique the legal frameworks that can be used to support and empower the sector. Our research is both transdisciplinary and impactful. Our core research themes are:
dance documentation, dissemination and publication
cultural heritage and preservation
choreographic processes and somatic practices
dance digital and software studies
movement, computing and AI.
interdisclipinarity and interculturalism
inclusivity and collectivity with a focus on disability in dance
critical discourse and performance philosophy
alternative performance sites and virtual reality
intellectual property and human rights
bodies, health and well-being
practice research
Our funded research, often centred on our collaboration with partners across the cultural sector, ranges from major projects funded by Research Councils, the European Commission, the Leverhulme and Wellcome Trusts, British Academy, British Council, to smaller seed funding by the HEA and artist-led projects funded by Arts Council England.
C-DaRE is also home to the international peer-reviewed Journal of Dance and Somatic Practices and staff members are principal editors on other journals, including Choreographic Practices. Our publications include several sole and jointly authored books, book chapters, journal articles, films, exhibitions, and various live, digital and immersive performance outputs.
We are a team of international researchers, research professionals and a growing cohort of PhD candidates, researching a range of topics connected to our core themes. Find out more about the staff and researchers associated with C-Dare by visiting our PURE portal profile.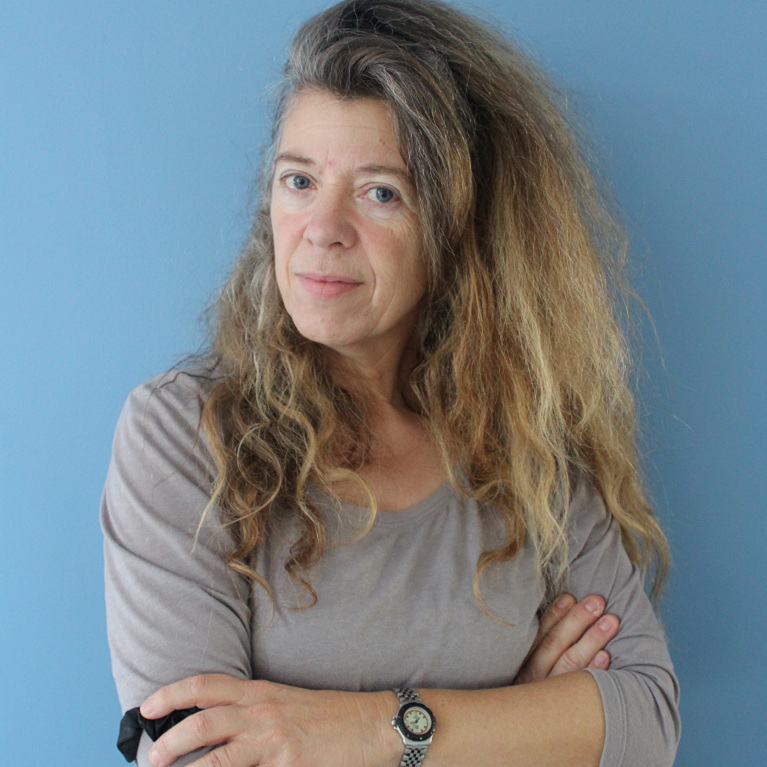 Central to our research is the body and the body as a producer and container of knowledge. We ask questions about how we might better understand that knowledge, how we might capture it and the kinds of novel analogue and digital methods we can use to document this knowledge.
Find us
We are located in the Institute for Creative Enterprise (ICE) building at the Coventry University Technology Park, Parkside.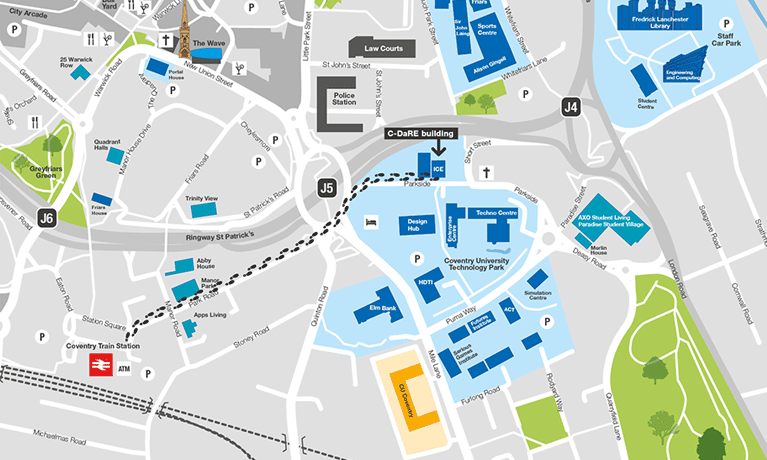 illustrated map showing journey from Coventry train station to ICE building.