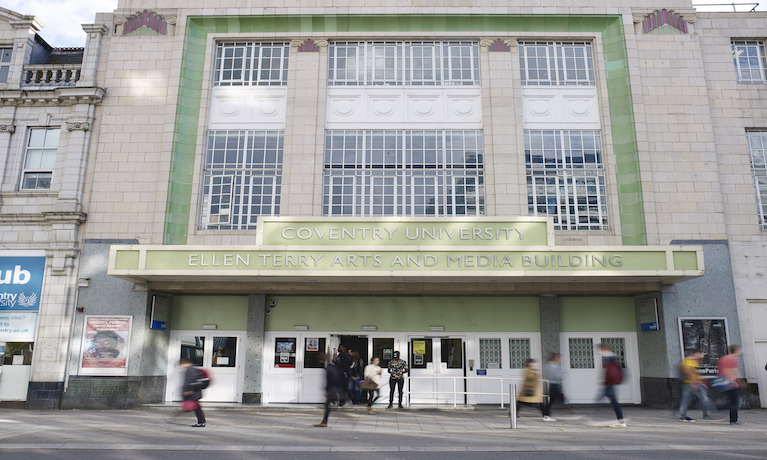 Dr Yu-Hua Chen
Lecturer in Applied Linguistics
Faculty of Arts and Humanities
About
Dr Yu-Hua Chen is the Course Director for MA in English Language Teaching and Applied Linguistics (ELTAL). She holds a PhD in Linguistics from Lancaster University. Her areas of interest include Corpus Linguistics, Language Testing & Assessment, Vocabulary Research (and Formulaic Language in particular), Second Language Writing/Speaking and English for Academic Purposes (EAP).
Courses teaching:
MA English Language Teaching and Applied Linguistics
MA English and Education Management
BA Languages for Global Communication
BA English Language and TEFL
Career overview
Yu-Hua is a linguist with years of experience in language test development and corpus approaches. Before joining Coventry University, she taught at the University of Nottingham Ningbo China, and she also worked at the Language Testing Division at Pearson in London and Language Training & Testing Centre (LTTC) in Taiwan previously. She is experienced in teaching and assessing English and Mandarin Chinese, both as a second language.
Research
Dr Yu-Hua Chen co-developed the Academic Collocation List (ACL) for ESL students and also built an online automated transcription tool Transcribear while constructing the Chinese Corpus of Academic Written and Spoken English (CAWSE). She has published in international journals such as Applied Linguistics, English for Academic Purposes, Language Learning and Technology.
You can view her research activities on pureportal and researchgate.net.
External activities
Recently Yu-Hua has been working with the University of Southampton on a project "Aligning A-Level Mandarin Chinese to CEFR" funded by the British Academy. Over the years she has given talks at international conferences in many parts of the world such as Austria, Belgium, China, Czech, Finland, Netherlands, New Zealand, Singapore, the UK, the US.
Publications and press
Selected publications

Peer-reviewed Journals
Book chapters
Chen, Y. H. & Zheng, Y. (2022). A Comparative Study of Chinese Test takers' Writing Performance in Integrated and Discrete Tasks: Scores and Recurrent Word Combinations in PTE Academic. In L. Hamp-Lyons & Y. Jin (Eds), Assessing the English Language Writing of Chinese Learners of English. London: Springer Nature.
Stevens, M., Chen, Y. H. & Harrison, S. (2020). The EMI campus as site and source for a multimodal corpus. In A. Čermáková and M. Malá (Eds), Variation in Time and Space: Observing the World through Corpora (series "Diskursmuster - Discourse Patterns"). Berlin: De Gruyter, 377-402. https://doi.org/10.1515/9783110604719-015
Chen, Y. H., Harrison, S. & Weekly, R. (2019). "I don't have communicate ability": Deviations in an L2 Multimodal Corpus of Academic English from an EMI University in China – Errors or ELF? In H. Parviainen, M. Kaunisto and P. Pahta (Eds), Corpus Approaches into World Englishes and Language Contrasts (eVarieng). https://varieng.helsinki.fi/series/volumes/20/chen_harrison_weekly/
Ackermann, K. and Chen, Y. H. (2013). The Academic Collocation List (ACL). In the Longman Collocations Dictionary and Thesaurus. Harlow: Pearson Longman, 1448-1463.