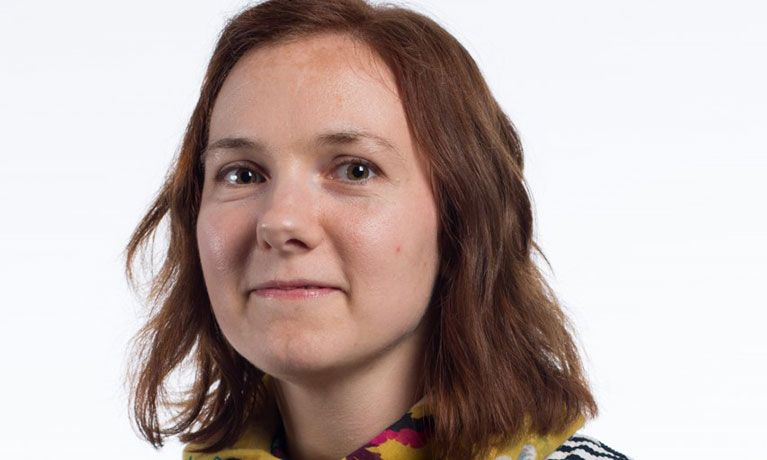 Dr Elizabeth Benjamin
Lecturer in French
Faculty of Arts and Humanities
About
Dr Benjamin is an academic in French and Francophone memory studies and philosophy of memory, with a particular interest in memorialisation through monuments, art, and literature. She teaches on BA Languages for Global Communication (specialising in languages for international relations), as well as contributes to undergraduate degrees in Politics, and the Cultural Heritage and Public History module as part of MA History. She is also course director for BA Philosophy.
Elizabeth is interested in supervising doctoral candidates working on themes relating to cultural history and French and Francophone philosophy.
Career overview
Elizabeth started working at Coventry University in 2017, having worked at the University of Birmingham, and before that the Université de Lorraine (France). She has taught subjects across French and Francophone Studies, Politics, English, and History since 2012. She holds a PhD in Modern Languages from the University of Birmingham (awarded in 2015).
Research
Dr Benjamin's research focuses on the historical and cultural impact of ideas, people, and events through artistic outputs such as monuments, literature, comics, as well as resulting cultural policy. Her current work challenges Parisian monuments, in their historical and contemporary contexts, within the city's problematically dominant role over the broader Francosphere. The work focuses on the role of monuments in memorial practice, and specifically the ways in which places and spaces of memory can be marginalising.
Dr Benjamin's methods include work with public policy to representation, inclusion, and belonging of diverse and intersectional identities, including through digital site mapping and AR/VR applications.
She is the author of two monographs, Dada and Existentialism: the Authenticity of Ambiguity (Palgrave 2016), and Existentialist Comics: Bande Dessinée and the Art of Ethics (Peter Lang 2021), as well as various articles, reviews, and book chapters.
External activities
Dr Benjamin is Book Reviews Editor for the academic journal Modern & Contemporary France, as well as a member of the Association for the Study of Modern and Contemporary France, French Studies, Memory Studies Association, and the Coordinating Council for Women in History.
She has also written articles for The Conversation, and contributed to activities in the establishment of the Gallery of Living History.
Publications and press
Books
(2021) Existential Comics: Bande Dessinée and the Art of Ethics, Peter Lang (European Connections) 
(2016) Dada and Existentialism: The Authenticity of Ambiguity, Palgrave Macmillan
Journal Articles 
(2020) 'Places and Spaces of Contested Identity in the Memorials and Monuments of Paris', Modern & Contemporary France (online first; in print Vol. 29, No 1, February 2021)
(2019) with R Barbier 'From "CoCo" to "FloCoCo": The evolving role of the virtual exchange', Research-publishing.net (n.pag.)
(2018) 'Sartre, Sartre and the biographical bande dessinée', Studies in Comics, 9:1
(2014) 'Dada et l'existentialisme français', in Synergies Royaume-Uni et Irlande, 7 (n.pag.)
(2014) with S Corser 'Literature and Art: Conversations and Collaborations [Introduction]' in MHRA Working Papers in the Humanities, 9, pp. 1-8
(2014) 'The Sound(track) of Silence: Hearing Things in Dada Film', in HARTS & Minds, 1:4 (n.pag.)
(2013) 'The Sound(track) of Silence: Hearing Things in Dada Film', in HARTS & Minds, 1:4 (n.pag.)
(2013) 'Designing Identity: Sophie Taeuber, Dada and the (re)construction of the avant-garde self', in Desearch, 3 (n.pag.)
Chapters in Books 
(forthcoming) 'The Memory Politics of the First World War at its Centenary', in David Andress ed., The Routledge Handbook of French History (Routledge) 
(forthcoming) '(Web)sites of Memory: National Nostalgias in the International, Digital Age', in V Walden ed., The Memorial Museum in the Digital Age (REFRAME) 
(2021) 'The (French) Art of Remembering: Representations of WWI from the Contemporary to the Contemporaneous', in S Charnow ed., Artistic Expressions and the Great War (Peter Lang) 
(2018) 'Bridges'; 'Islands', in 30-Second Paris, ed. J Flower, Brighton: Ivy Press
Other Contributions 
(2018) 'Emmanuel Macron and Echoes of May 1968', The Conversation, 9 May 2018
(2018) 'Charlie Hebdo changed the way the French say "liberté, égalité, fraternité', The Conversation, 5 January 2018
(2013-present) Book reviews and article peer reviews for French Studies, Modern and Contemporary France, Journal for Graphic Novels and Comics, Dada/Surrealism