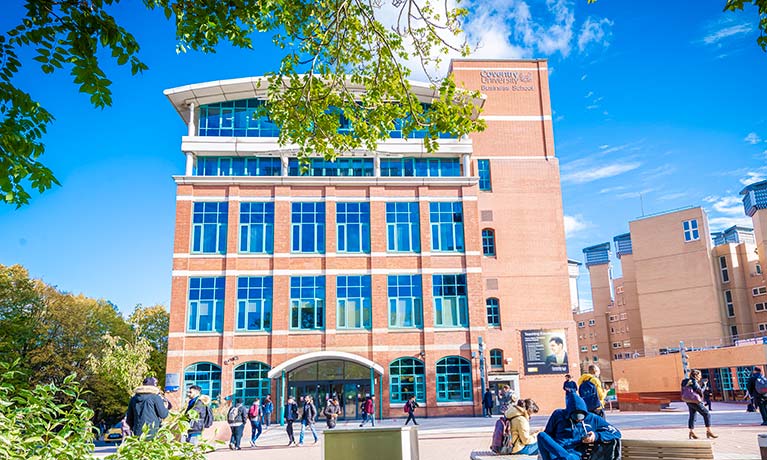 Dr Ejemen Ojobo
Assistant Professor in Law and Course Director
Faculty of Business and Law
About
Dr Ejemen Ojobo joined Coventry University in 2019. She is an Assistant Professor in Law and a Course Director on the undergraduate LLB degree programmes. Ejemen teaches across a number of different modules such as Company Law, Contract Law and Employment Law.
Career overview
Ejemen obtained her undergraduate degree from the University of Benin, Nigeria, and is also licensed to practice as a Barrister and Solicitor in Nigeria. Ejemen completed her LL.M (in International Business Law) at Coventry University and her Doctorate degree (Ph.D in Law) at Nottingham Trent University before joining the Coventry University teaching team.
Research
Ejemen's research interest is centred around law and development in developing economies, and the role legal and social institutions play in growing these economies. Ejemen's more specific focus is on SMEs as the driving force for development and the analysis of policies and regulations that further SME growth. As part of her research interest, Ejemen considers issues such as finance; property rights; enforcement of contracts; corruption as a social issue, and the means of tackling corruption in developing economies.
External activities
Ejemen is a member of the Global South Dialogue on Economic and Financial Crime Network and has actively participated and presented at the Network's conferences.
Ejemen is a fellow of the Academic Support Programme in Research Excellence (ASPiRE).
Ejemen is also a Fellow of the Higher Education Academy.
Ejemen is a Barrister and Solicitor of the Supreme Court of Nigeria and also a member of the Nigerian Bar Association