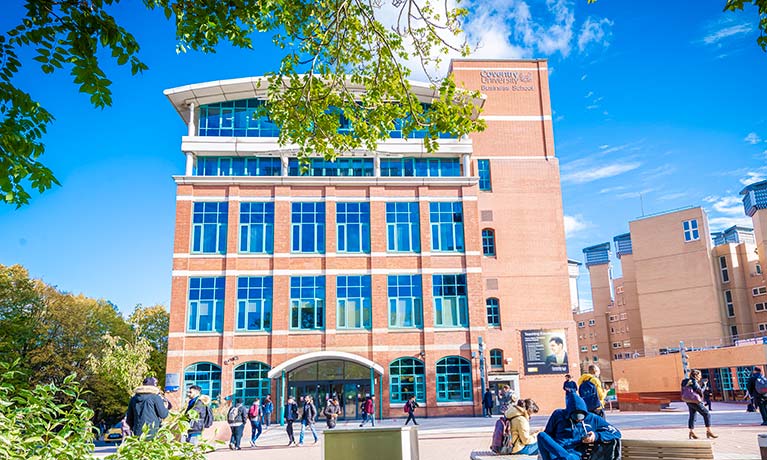 Dr Steve Foster
Associate Professor in Law
Faculty of Business and Law
Career overview
Steve Foster has taught law at Coventry University for 45 years and is currently Associate Professor in Law and Curriculum Lead for Public Law. He has an undergraduate degree in law, a Master's in Law and gained a PhD by portfolio for his published work in prisoners' rights in 2007. He has taught contract law, employment law and constitutional law and specialises in human rights. He is editor in chief of the Coventry Law Journal, and has published several leading texts in human rights, constitutional law and legal writing. He has also published over 300 academic articles and case notes in a variety of leading journals.
Steve has acted as course leader for both the LLB and LLM courses and was Head of Law from 2015-2018. He has also led numerous course validations for law programmes in the School and acted as an external examiner at several UK and international universities.
Research
Steve's main research is in the area of human rights and constitutional law. His main areas include freedom of expression, press freedom, prisoners' rights and the case law of the European Court of Human Rights. In constitutional law he specialises in judicial review and the protection of human rights in the United Kingdom.
Steve also specialises in legal writing skills and has published a leading text in this area. He has also written articles on how to publish, student publishing opportunities and writing short stories based on leading human rights' cases.
External activities
Steve has acted as external examiner for a number of UK universities and acts as a moderator for several overseas institutions. He gives lectures on academic writing and research to various law schools and has research links with universities in Spain and South Africa. He also provides expert advice and opinion to local radio stations.
Publications and press
Steve has written human rights texts for Pearson and OUP and is joint author of Unlocking Constitutional and Administrative Law (Routledge) as well as 6 editions of a text on Legal Writing Skills (Pearson). He has published academic articles and commentaries in leading journals, such as Public Law, Modern Law Review and the European Human Rights Law Review. He has also edited the Coventry Law Journal for 25 years, and is joint editor of the Asian Yearbook of International Law.