Law LLB (Hons)
Study level:

Undergraduate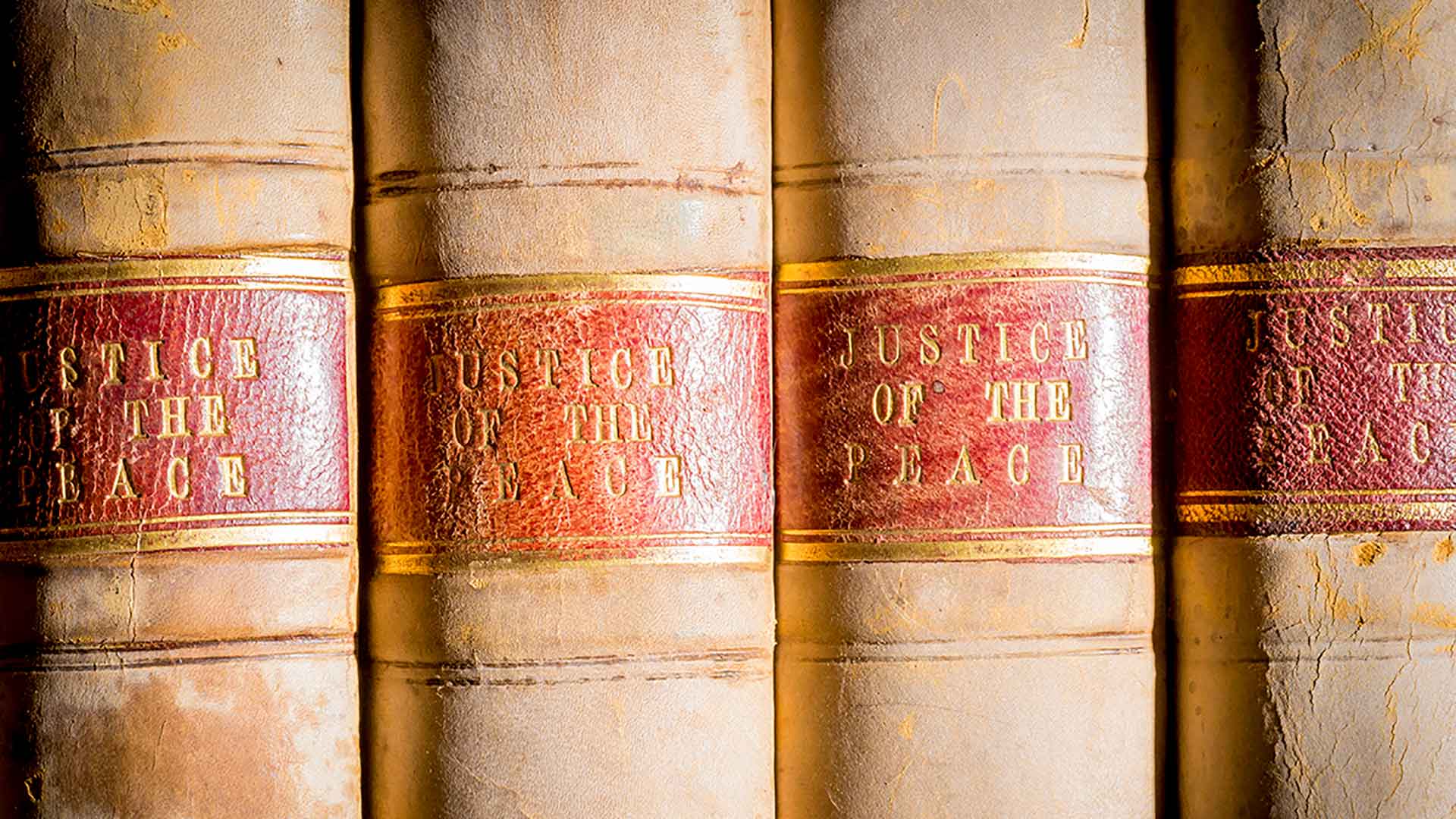 The Law LLB (Hons) degree enables you to develop your practical legal skills alongside a knowledge of the laws that govern us.
Location
Coventry University (Coventry)
Study mode
Full-time
Sandwich
Online/Blended
Duration
3 years full-time
4 years sandwich
Start date
September 2023
January 2024
---
Course overview
The Law LLB (Hons) course examines the law's role in a range of contemporary issues, recognising the need to maintain social responsibility and ethical behaviour.
You will have the chance to:
Acquire knowledge and understanding of the foundations of legal knowledge, legal doctrines, concepts, principles, rules and values in the core areas of law.
Develop an appreciation of the context in which law operates, and an understanding of the dynamic nature of law, its uncertainty, the need for reform and proposals for such reform.
Develop the ability to apply the legal knowledge and skills acquired to both the theory and practice of law.

Joint Top Modern University for Career Prospects
Guardian University Guide 2021 and 2022

5 QS Stars for Teaching and Facilities
QS Stars University Ratings

Top 5 UK Student City (Coventry)
QS Best Student Cities Index 2023
Why you should study this course
You will have opportunities2 to:
Apply to volunteer in the Employment Law Clinic, Advocacy Clinic or Business Law and Enterprise Clinic at the Coventry Law Centre where selected students can gain practical legal experience under the supervision of trained solicitors and lawyers2.
Get hands-on - immerse yourself in the law by exploring legal topics in our courtroom2, known as the 'Moot Room'.
Engage with students at other international universities and industry experts and develop your intercultural competencies and digital skills through our Collaborative Online International Learning (COIL) projects2.
Build your legal networks - by applying to participate in our mentoring schemes2, aimed to help you as you transition into your own legal career.
Submit your legal writing to be considered for publication, alongside expert legal academics and professionals.
Accreditation and professional recognition
The degree is accredited1 and recognised by the following bodies:

Chartered Institute of Legal Executives (CILEX)
Law LLB is a recognized degree by the Chartered Institute of Legal Executives (CILEX) for the 2023 intake. Any graduates of this course that pass the optional third year modules 'Family Law', or 'Company Law' and 'Employment Law', will not need to pass the CPQ Foundation stage or CPQ Advanced stage assessments and as such are capable of being recognized as CILEX Advanced Paralegals. Those who do not complete either 'Family Law' or 'Company Law' and 'Employment Law' will still be exempt from the mandatory aspects of CPQ Advanced stage. On completion of your course, you will have the option to pay £400 for CILEX recognition.
---
Memberships
Coventry Law School is currently a member of the International Association of Law Schools, an association of around 160 law schools from over 55 countries, representing around 7,500 law faculty members. Having this status allows you to access a variety of international experiences, including with our partner institutions across the world.
Coventry Law School is also currently a member of the European Law Faculties Association with over 250 members from Europe and beyond.
Coventry Law School is currently a member of British and Irish Law Education and Technology Association, one of the largest Technology Law associations in Europe.
Memberships are renewed annually, and there is currently no intention for any of the memberships or partnership to lapse, however if our memberships or partnership are not renewed we would notify applicants and students as soon as possible1.
Collaborations with other organisations
Coventry Law School collaborates with the Central England Law Centre in order to offer a professional element to your learning, through our Law Employment and Advocacy clinics. Students who are selected to participate in the clinics get involved with many aspects of what the solicitors do at the Law Centre, with supervisors who are currently working in practice and experts in specific areas of law. They get hands-on experience doing reserved legal activities, providing supervised advice and assistance to members of the public.
Breathing life into the law
Law students joined forces with journalism, paramedic and acting students as a dramatic court case gave them hands-on, industry-relevant experience.
---
This course has a common first year.
The common first year enables you to work alongside students doing similar courses to you, to widen your knowledge and exposure to other subject areas and professions. You will have the opportunity to collaborate with other students, so you can share your insights and experience which will help you to develop and learn. If you discover an interest in a specific subject you have studied, upon successful completion of your first year, you could swap degrees with another course in your common first year (subject to meeting progression requirements).
Common first year courses:
Commercial Law LLB (Hons)
Criminal Law and Justice LLB (Hons)
International Law LLB (Hons)
During your first year, you will work alongside students doing similar courses to you, to widen your knowledge of the law and develop the fundamental legal skills necessary to undertake the remainder of your course.
You will also be exposed to a range of contemporary issues in the law that relate to each of the LLB courses on offer. If you discover that you have an interest in a particular area of law that you have studied, upon successful completion of your first year, you could swap degree courses to one of the other LLB courses listed (subject to meeting progression requirements).
As you move through your second and final year, you will study further core legal modules whilst also exploring more specialist legal subjects and enhancing your practical legal skills.
Modules
English Legal System – 20 credits

In this module, you will explore the main sources, institutions, and structures of the English legal system. You will develop an insight into the workings of the civil and criminal justice system, whilst exploring key challenges in providing access to justice for all. You will be introduced to sources of English Law, judicial precedent, statutory interpretation, legal personnel and the growing role of alternative dispute resolution and tribunals within the legal system. You will be encouraged to take a critical role by examining current legal issues that relate to the English legal system and debate different perspectives.

Public Law – 20 credits

This module explores the law regulating state institutions, their interactions with each other and their relationship with the individual citizen. You will explore the constitutional arrangements for the United Kingdom and examine fundamental concepts such as the rule of law, legal accountability, and human rights. You will also develop an awareness of the global significance of a specific constitution and the role that international and comparative law can play in setting standards of constitutional behaviour. You will also examine how governments and various state institutions are held to account through the area of administrative law, with particular reference to judicial review.

Contract Law – 20 credits

Contracts affect companies in the way that business is conducted and impact every person's daily life. Contracts, therefore, have significant effects on both business practice and social relations. This module introduces you to the key legal principles and rules governing contracts and how these give rise to legally protected and enforceable obligations. You will examine the formation, operation, and termination of contractual obligations and how factors such as technological advancement, social change and changing commercial priorities may influence the development of contract law.

Criminal Law – 20 credits

The criminal law in England and Wales includes a wide range of offences ranging from minor motoring offences to the most serious crimes, such as homicide. You will gain an understanding of the current law through an appreciation of the purposes of the criminal law, the principles underpinning the law and how the criminal law continues to adapt to address changes in social behaviours and the emergence of new types of harm. This module takes a contemporary approach by exploring the development of the criminal law within modern society, including the creation of new offences and how the law works to protect a person's protected characteristics.

Applied Law Study – 20 Credits

This module aims to encourage students to acquire an applied understanding of how the law can be a creative force for meaningful change in regulating novel situations. In this module, you will work collaboratively to tackle a 'grand legal challenge' and through this practice and develop your key legal skills. You will be encouraged to develop a critical approach when examining the issues raised, recognising the limits of the law and identifying instances where the reform of the law would aid the resolution of real-world problems.

Contemporary Issues in the Law – 20 Credits

This module will examine the law's role in addressing new social, economic and technological changes and shines a light on how public opinion, the media, political thinking and international pressures can influence the law's development. You will explore contemporary legal issues that provide an insight into commercial law, international law, and criminal law and justice, putting you in the best position to make an informed choice about which law degree programme would suit your interests and future career aspirations.
In your second year, you will continue to build your understanding of core legal subjects, whilst exploring rights, justice and the state in detail. You will also begin to develop your practical legal skills to provide you with an insight into life in legal practice.
Modules
Rights, Justice and the State – 20 credits

A legal and constitutional system will provide the framework for human rights and equality, and the right to challenge official action that affects individual freedom, liberty and property rights, all under the umbrella aim of providing justice. This module provides you with the opportunity to conduct a detailed study and analysis of the various mechanisms and remedies available to individuals and groups in claiming their rights, including the protection of human rights, equality and freedom from discrimination, and the judicial and administrative processes allowing challenge to governmental action.

Practical Legal Skills – 20 credits

This module provides you with a working understanding of practical legal skills and professional ethical awareness in the areas of advocacy, drafting, interviewing and negotiation. The module is designed to introduce you to the type of work you would do in legal practice and inform your career aspirations. The skills you learn in this module are highly attractive and transferable to a variety of professional spheres both inside and outside of the legal profession.

Tort Law – 20 credits

Tort law is the name given to the branch of law that imposes civil liability for breach of obligations owed by both individuals and organisations to one another. In this module, you will explore the foundational tort of negligence which has led to the growth of this discipline area. You will examine the kinds of damage the law permits recovery for and explore other torts such as nuisance, occupiers' liability, trespass to the person and privacy/defamation, among others. Throughout the module, you will explore how tort law has developed in a changing social, economic and political climate, as well as how it relates to other legal areas such as contract, criminal law and human rights.

Land Law – 20 credits

With a particular focus on land law, this module aims to acquaint you with the terminology, concepts, policy objectives and statutory schemes necessary to understand modern property law in England and Wales. It aims to provide you with the intellectual framework with which to identify, understand and resolve practical problems in property law and examine the underlying rationales which explain the current design and shape of the law of property. It will also introduce you to conveyancing practice.

Equity and Trusts – 20 credits

This module introduces you to the equitable principles governing the creation, operation and administration of public and private trusts and examines the reasons for creating trusts in the contemporary social, economic and international context. Contemporary issues in this area may include the legal problems raised by crowd-funding and surplus funds, the potential problems of joint ownership of property outside of the family relationship and how philanthropy through the creation of charitable trusts provides funding that supports and advances UN Sustainable Development Goals.

You will look to gain an understanding of the trust concept, the requirements for the creation of a valid trust, the different types of trust that may come into operation, the nature of trusteeship and liability for breach of trust. You will explore the flexibility of the trust concept, its traditional function in relation to family property and its contemporary role in commercial contexts.

European Union Law – 20 credits

European Union law remains hugely important to individuals and businesses both within the EU and beyond. Notwithstanding the United Kingdom's withdrawal from the Union, EU law continues to pervade many aspects of English law. Additionally, as one of the world's largest single markets, knowledge and understanding of the European Union are crucial to any business, wherever located. Through this module, you will develop an understanding of the operation of European Union Law within the English legal system and the legal frameworks that operate within the EU. You will gain an understanding of both the public law of the European Union and the substantive rules of the internal market.
There's no better way to find out what you love doing than trying it out for yourself, which is why a work placement2 can often be beneficial. Work placements usually occur between your second and final year of study. They're a great way to help you explore your potential career path and gain valuable work experience, whilst developing transferable skills for the future.
If you choose to do a work placement year, you will pay a reduced tuition fee3 of £1,250. For more information, please go to the fees and funding section. During this time you will receive guidance from your employer or partner institution, along with your assigned academic mentor who will ensure you have the support you need to complete your placement.
Whilst we would like to give you all the information about our placement/study abroad offering here, it is often tailored for each course every year and depends on the length of placement or study abroad opportunities that are secured. Therefore, the placement and study abroad arrangements vary per course and per student. Request further information about going on a placement or study abroad year.
Modules
UK Work Placement – 0 credits

This module2 provides you with an opportunity to reflect upon and gain experience for an approved placement undertaken during your programme. A placement should usually be at least 26 weeks or equivalent; however, each placement will be considered on its own merits, having regard to the ability to achieve the learning outcomes.

International Study/Work Placement – 0 credits

This module2 provides you with an opportunity to reflect upon and gain experience for an approved international study/work placement undertaken during your programme. A work/study placement should usually be at least 26 weeks or equivalent; however, each placement will be considered on its own merits, having regard to the ability to achieve the learning outcomes.
Year three aims to bring you to the level to enter the world of work by further developing your professional legal skills. You can choose from a variety of optional modules to tailor your degree to your interests and/or future ambitions, you could also work on a large final project in an area of your interest or participate in one of the law school's pro- bono clinics (subject to securing a place at the Coventry Law Centre).
Modules
Project – 40 credits

During the project module you will have the opportunity to apply and develop your research skills and extend your knowledge, understanding and ability to critically analyse a topic in a specialist area of interest.

There are three routes for study in this module, which are:

Route One: An individual research-based dissertation on a topic of your choosing, supported by a project supervisor
Route Two: An individual work-based project report
Route Three: An individual work-based project report on their engagement in the Coventry Law School's Law Clinics2 (this option is subject to securing a placement at Coventry Law Centre)

Client Care and Professional Ethics – 20 credits

Client care is an essential skill in the legal profession and the skills gained in this module are highly transferrable and applicable to other areas of employment. You will develop the ability to use/improve your legal knowledge and skills in solving clients' complex legal problems. You will also develop your awareness of the professional responsibilities and obligations of a legal representative in relation to client care with adherence to the rules of professional conduct and ethics.

Law of Evidence – 20 credits

The law of evidence is a wide and diverse discipline that covers how information received in a court is to be weighed and assessed in a criminal trial. This module aims to provide you with a practical and engaging insight into how the rules of evidence work in practice. The module investigates the practical impact of rules of evidence in criminal trials, including how the rules and regulations are used to decide what facts will be used in a case as proof. The module examines who in the system will investigate criminal cases and the methods of investigating cases including the means and methods of gathering and retaining evidence, the rules of admissibility and how evidence can be challenged.

Optional Modules

Choose two of the following modules:

Family Law – 20 credits
This module will develop your knowledge and understanding of family law, and the ways in which these areas of law operate in practice in their socio-legal context. You will primarily explore the ways in which English law regulates relationships between adult partners (in marriage, civil partnership, and co-habitation), and relationships between parents/carers and children. You will also develop your understanding of the operation of human rights law principles in family law, with a particular focus on the ways in which both private and public law operate to safeguard children and adults from violence and abuse in a family context.
Law, Innovation and Intellectual Property Law – 20 credits
Innovation is a major driver of added value and economic growth. This module considers the legal frameworks for the protection, harnessing, and exploitation of the economy of ideas. You will learn about the terminology, concepts, policy objects and statutory schemes necessary to understand Intellectual Property Law in the UK and the international protection measures which provide protection for intellectual property assets across national boundaries. You will further consider the ways in which innovation and new technologies can impact both the substance and practice of the law.
International Criminal Law – 20 credits
This module will explore those crimes which are considered 'international crimes' i.e. the most heinous crimes which operate across national borders or those within states which warrant international scrutiny. This module examines the development of International Criminal Law (ICL), beginning with the aftermath of the Second World War, before focusing on the establishment of the more contemporary international criminal courts and tribunals. You will explore the basic principles of public international law which are relevant to ICL, before looking at the four 'core crimes' (genocide, crimes against humanity, war crimes and aggression), as well as various other aspects of international criminal prosecution, including the modes of criminal responsibility, defences and the international criminal trial process.
Company Law – 20 credits
Registered companies conduct most of the economic activity in the United Kingdom. Therefore, lawyers and other professional persons require an understanding of the concepts that shape company law, as well as the rules that govern corporate activities. Consequently, this module aims to develop your critical understanding of the laws that govern registered companies, as well as other business models such as Partnerships and LLPs. In this module you will examine the legal regulation of the formation, administration, financing, and governance of companies.
Employment Law – 20 credits
Employment law is a dynamic subject as it responds to changing, and sometimes conflicting, economic, political and social demands, within the UK, in addition to the impact of the European Union and the wider global context. The module aims to provide you with a critical understanding of the regulation of employment by law and to place the legal rules in their broader economic and socio-political context. You will examine the legal regulation of the employment relationship from recruitment through to termination, the nature of employment and the rights and duties of both employers and employees.
Environmental Law – 20 credits
This module will introduce you to the legal and policy issues surrounding the protection of the natural environment. The module will focus on the UK and its relationship to international, regional, and bi-national law as the global community seeks to adapt and mitigate the effects of a variety of environmental issues. You will study the historical development of environmental law and focus on key contemporary issues such as the responsibility of businesses towards the environment, climate change and environmental crime.
We regularly review our course content, to make it relevant and current for the benefit of our students. For these reasons, course modules may be updated.
Coventry University's lecturers and staff are exceptional. They genuinely want students to succeed and as a result, they are always willing and open to providing students with academic guidance. Coventry University is more than just an educational institution, it has created a sense of community by providing a safe space for people from diverse backgrounds.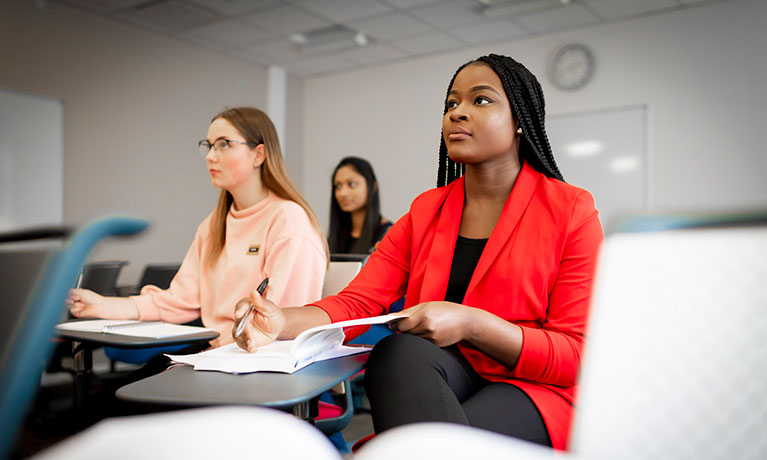 ---
The Law LLB (Hons) degree has been designed so that it is capable of satisfying the academic component of Bar training as required by the Bar Standards Board. You can view further details of the requirements of the academic component of Bar training.
The course is delivered through a combination of live/asynchronous lectures, workshops, online activities and directed readings.
Lectures tend to be expository in nature, introducing you to basic concepts and core principles. Workshops provide you with the opportunity to deepen your understanding of the subject matter through active exploration of legal issues, for example through debates, discussions, presentations, and other practical activities. Teaching sessions are designed to be interactive and may involve exploring real-world and hypothetical problems, considering case studies and analysing contemporary or more theoretical legal issues. This interactive approach enables you to develop your legal skills throughout our degree and immerse yourself in authentic legal experiences.
Throughout the course, your learning will be supported through Aula, our mobile-first virtual learning environment and you will receive specialist training in the use of a variety of legal databases (our online platform may be subject to change).
---
Teaching contact hours
We understand that everyone learns differently, so each of our courses will consist of structured teaching sessions, which can include:
On campus lectures, seminars and workshops
Group work
Self-directed learning
Work placement opportunities2.
If you would like more information, you can request information about teaching hours.
Part of university life is undertaking self-directed learning. During a typical week you will have time that allows you to work independently to apply the skills and knowledge you have learnt in taught or facilitated sessions to your projects or assignment briefs. This self-directed learning allows you to use your research skills, consolidate your knowledge or undertake collaborative group work.
As an innovative and enterprising institution, the university may seek to utilise emerging technologies within the student experience. For all courses (whether on-campus, blended, or distance learning), the university may deliver certain contact hours and assessments via online technologies and methods.
In response to the COVID-19 pandemic, we are prepared for courses due to start in or after the 2023/2024 academic year to be delivered in a variety of forms. The form of delivery will be determined in accordance with Government and Public Health guidance. Whether on campus or online, our key priority is staff and student safety.
---
Assessment
This course will be assessed using a variety of methods which will vary depending upon the module.
Assessment methods include:
Formal examinations
Phase tests
Essays
Group work
Presentations
Reports
Projects
Coursework
Exams
Individual assignments
The Coventry University Group assessment strategy ensures that our courses are fairly assessed and allows us to monitor student progression towards achieving the intended learning outcomes.
---
International experience opportunities
Throughout the Law LLB degree we aim to expose you to a wide variety of international opportunities2. From undertaking an international field trip to working with students from international universities in a Collaborative International Online Learning project, we aim to offer an international opportunity for everyone. The Law School has particularly strong links with the Southwest University of Political Science and Law in Chongqing, China and established links with the University of Stellenbosch in South Africa, the University of Nebrija in Madrid and the University of the West Indies.
Throughout the course, you will explore aspects of international law and develop cognisance of diverse cultural and global perspectives. The Law School is a diverse community of legal academics and students, which brings depth and vibrancy to your student experience.
Studying law at Coventry University offers you the opportunity to explore a subject that touches on all aspects of human life; from the protection of liberty to international and commercial relations.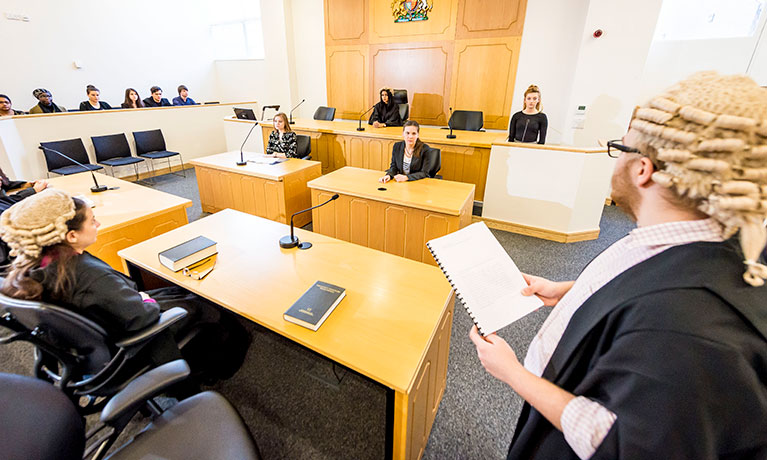 ---
Entry requirements
Typical offer for 2023/24 entry.
---
Fees and funding
2023/24 tuition fees.
Student
Full-time
Part-time
UK, Ireland*, Channel Islands or Isle of Man
£9,250 per year
Not available
EU
£9,250 per year with EU support bursary**
£16,800 per year without EU support bursary**
Not available
International
£16,800 per year
Not available
If you choose to do a work placement2, you should consider travel and living costs to cover this. There is also a tuition fee3 of £1,250 that will cover your academic support throughout your placement year.
For advice and guidance on tuition fees and student loans visit our Undergraduate Finance page and see The University's Tuition Fee and Refund Terms and Conditions.
We offer a range of International scholarships to students all over the world. For more information, visit our International Scholarships page.
Tuition fees cover the cost of your teaching, assessments, facilities and support services. There may be additional costs not covered by this fee such as accommodation and living costs, recommended reading books, stationery, printing and re-assessments should you need them. Find out what's included in your tuition costs.
The following are additional costs not included in the tuition fees:
Any optional overseas field trips or visits: £400+ per trip.
Any costs associated with securing, attending or completing a placement (whether in the UK or abroad)
Other additional costs
On completion of your course, you will have the option to pay £400 for CILEX recognition, if you successfully pass either 'Family Law' or 'Company Law' and 'Employment Law'. This means you will not need to pass the CPQ Foundation stage or CPQ Advanced stage assessments and as such are capable of being recognised as CILEX Advanced Paralegals.
*Irish student fees
The rights of Irish residents to study in the UK are preserved under the Common Travel Area arrangement. If you are an Irish student and meet the residency criteria, you can study in England, pay the same level of tuition fees as English students and utilise the Tuition Fee Loan.
**EU support bursary
Following the UK's exit from the European Union, we are offering financial support to all eligible EU students who wish to study an undergraduate or a postgraduate degree with us full-time. This bursary will be used to offset the cost of your tuition fees to bring them in-line with that of UK students. Students studying a Degree with a Foundation Year with us are not eligible for the bursary.
How do you know if you need to pay UK or international tuition fees?

We carry out an initial fee status assessment based on the information you provide in your application. Your fee status determines your tuition fees, and what financial support and scholarships may be available to you. The rules about who pays UK (home) or international (overseas) fees for higher education courses in England are set by the government's Department for Education. The regulations identify all the different categories of student who can insist on paying the home rate. The regulations can be difficult to understand, so the UK Council for International Student Affairs (UKCISA) has provided fee status guidance to help you identify whether you are eligible to pay the home or overseas rate.

If you meet all the criteria required by any one category, including any residence requirements, your institution must charge you the home rate. You only need to find one category that you fit into.
---
Facilities
The Law LLB course is delivered at the main Coventry University campus, where you'll benefit from our dedicated law facilities4.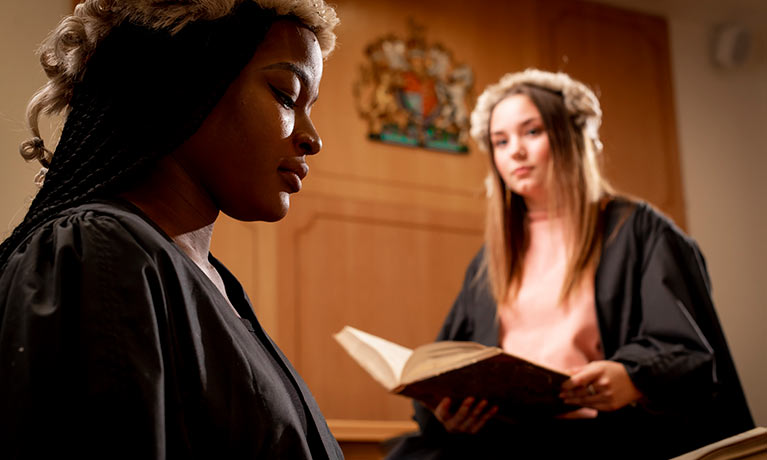 Our Moot Room allows you the opportunity to develop those vital and practical legal skills. You can practise your legal skills in a realistic setting, as well as having the chance to take part in mooting competitions.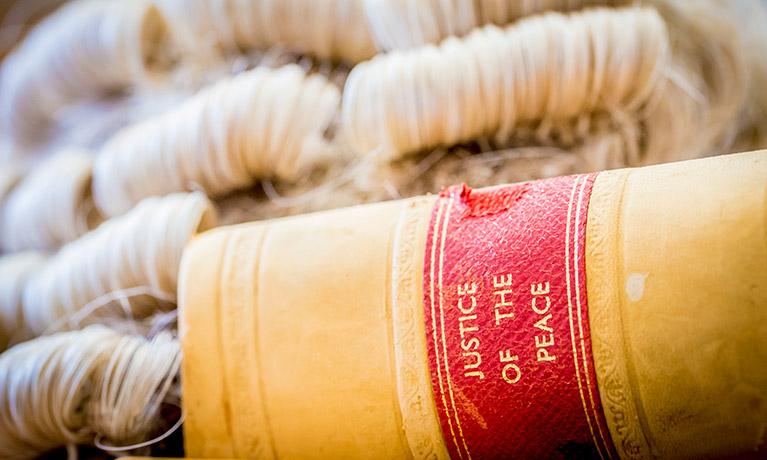 Use the Legal Clinic to develop your practical legal skills and help you stand out in your future career. You will have access to 'real' clients and work alongside trained solicitors and lawyers.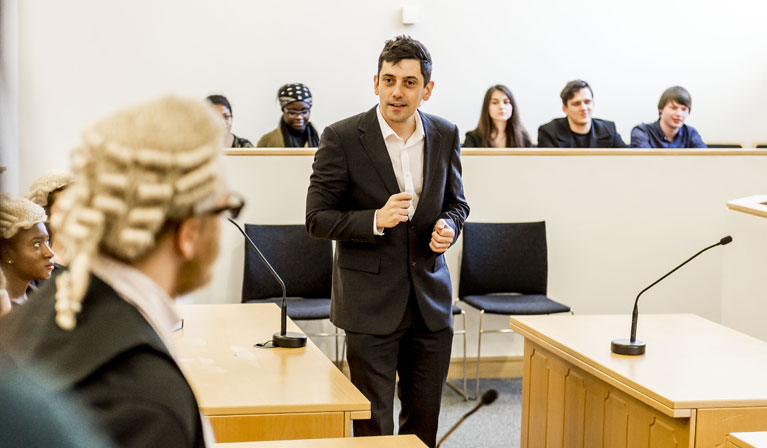 Want to know more on how Coventry University can kick start your legal career through our preparation courses.



---
Careers and opportunities
Law graduates can pursue a wide variety of careers both in the UK and overseas. Many graduates enter the legal profession as solicitors, barristers, paralegals or legal executives (additional education/courses and training required). However, the skills learned are also transferrable to career paths outside of law such as recruitment, management, teaching or finance. Many of our law graduates also go on to pursue a career in academia or undertake further academic study.
Upon successful completion of this course, you will be able to:
Critically analyse theories, principles and laws across diverse substantive legal areas, appreciating the social, political and global context in which law operates.
Appreciate and apply principles of sustainability, social responsibility and professional ethics, whilst being cognisant of diverse cultural and global perspectives.
Identify and synthesise relevant information from primary and secondary legal sources, using both digital and non-digital resources, whilst adhering to principles of academic integrity.
Draw reasoned conclusions through the application of legal principles and knowledge to complex problems, whilst tolerating ambiguity and recognising alternative legal outcomes.
Communicate effectively and professionally, by conveying and explaining legal information, ideas and arguments appropriately in a variety of contexts.
Demonstrate self-management and work independently or collaboratively as appropriate.
Demonstrate intellectual independence through the acquisition of specialist knowledge and understanding of current legal thinking and emerging research.
Apply a range of practical or clinical legal skills.
Where our graduates work
Previous law graduates from Coventry Law School have gone on to work at a wide variety of organisations and firms including:
DAC Beachcroft
NFU Mutual
PwC
Deloitte
Linklaters
Countrywide Tax and Trust Corporation
Oracle
Squire Patton Boggs
Stobbs
Co-op Legal Services
I have volunteered with the Coventry Law employment clinic. This allows me to interview actual clients and produce advice for them. This has been extremely valuable in relating my studies to the world of work and given me incredible experience, as well as helping the clients. I have learned so much from this opportunity and I feel like I have a step up when it comes to training contract applications.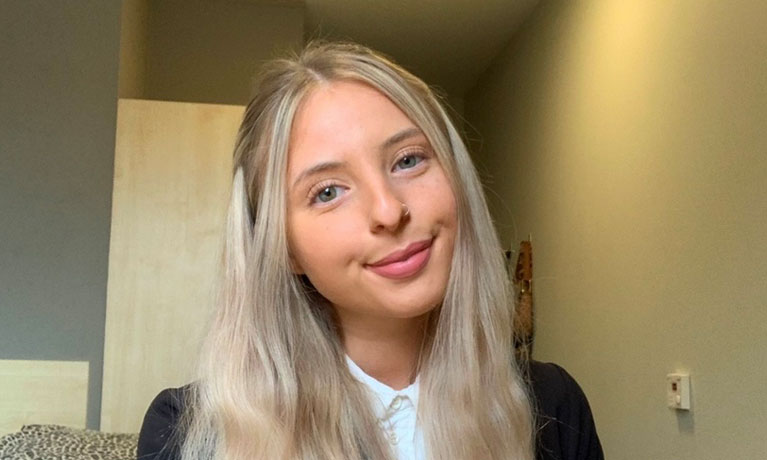 ---
How to apply
UK students

Full-time students applying to start in September 2023 can apply for this course through UCAS from 6 September 2022. Read our application pages to find out your next steps to apply.

Part-time students should apply directly to the university.

---

If you'd like further support or more information about your course get in touch with us today.

International students

International codes:
FBLU092

Full-time students applying to start in September 2023 should apply directly to the university.

How to apply

For further support for international applicants applying for an undergraduate degree view our International hub.

You can also download our International guide which contains lots of useful information about our courses, accommodation and tips for travel.

---

Get in touch with us today for further advice and guidance.
Disclaimers

Coventry University together with Coventry University London Campus, CU Coventry, CU London, CU Scarborough and Coventry University Online come together to form part of the Coventry University Group (the "University") with all degrees awarded by Coventry University.

1Accreditations

The majority of our courses have been formally recognised by professional bodies, which means the courses have been reviewed and tested to ensure they reach a set standard. In some instances, studying on an accredited course can give you additional benefits such as exemptions from professional exams (subject to availability, fees may apply). Accreditations, partnerships, exemptions and memberships shall be renewed in accordance with the relevant bodies' standard review process and subject to the university maintaining the same high standards of course delivery.

2UK and international opportunities

Please note that we are unable to guarantee any UK or International opportunities (whether required or optional) such as internships, work experience, field trips, conferences, placements or study abroad opportunities and that all such opportunities may be subject to additional costs (which could include, but is not limited to, equipment, materials, bench fees, studio or facilities hire, travel, accommodation and visas), competitive application, availability and/or meeting any applicable travel COVID and visa requirements. To ensure that you fully understand the visa requirements, please contact the International Office.

3Tuition fees

The University will charge the tuition fees that are stated in the above table for the first Academic Year of study. The University will review tuition fees each year. For UK (home) students, if Parliament permit an increase in tuition fees, the University may increase fees for each subsequent year of study in line with any such changes. Note that any increase is expected to be in line with inflation.

For International Students, we may increase fees each year but such increases will be no more than 5% above inflation. If you defer your course start date or have to extend your studies beyond the normal duration of the course (e.g. to repeat a year or resit examinations) the University reserves the right to charge you fees at a higher rate and/or in accordance with any legislative changes during the additional period of study.

4Facilities

Due to COVID-19, some facilities (including some teaching and learning spaces) and some non-academic offerings (particularly in relation to international experiences), may vary from those advertised and may have reduced availability or restrictions on their use.

Student Contract

By accepting your offer of a place and enrolling with us, a Student Contract will be formed between you and the university. A copy of the 2023/24 contract can be found here. The Contract details your rights and the obligations you will be bound by during your time as a student and contains the obligations that the university will owe to you. You should read the Contract before you accept an offer of a place and before you enrol at the university.
---
---