Diplomacy, Law and Global Change MA
Study level:

Postgraduate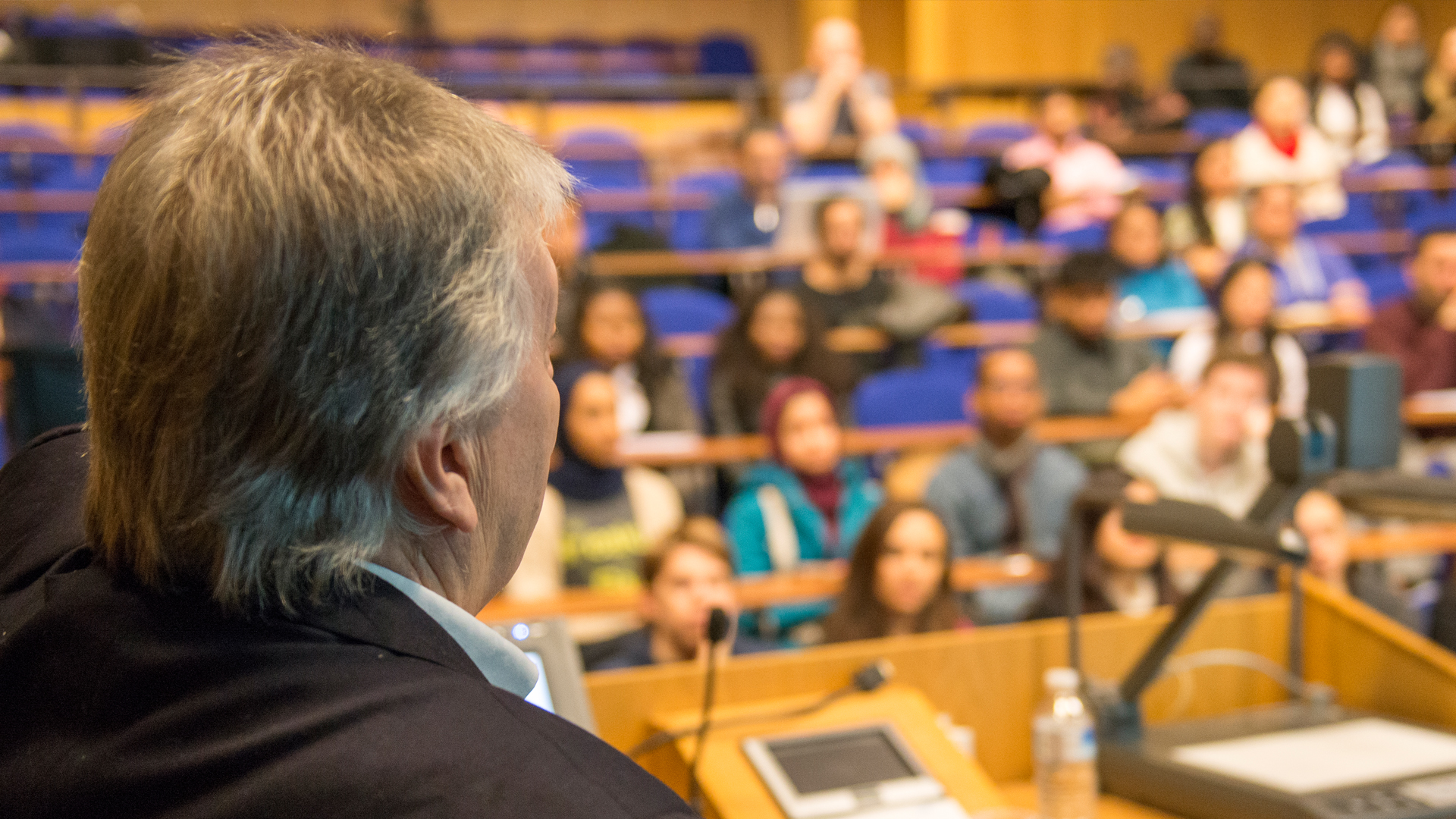 If you feel like the world has taken a worrying turn, an MA in Diplomacy, Law and Global Change could set you on the path to changing it.  
Location
Coventry University (Coventry)
Study mode
Full-time
Part-time
Duration
1 year full-time
2 years part-time
16-24 months (with professional experience)
Start date
September 2023
January 2024
The information on this page is for 2022-23 entry and should be used as guidance for 2023-24 entry. Please keep checking back on this course page to see our latest updates.
---
Course overview
If you feel like the world has taken a worrying turn, an MA in Diplomacy, Law and Global Change could set you on the path to changing it.
Are you interested in the nature of the world in which we live, the problems it confronts and how to respond to these problems?
Focusing on the emerging global order of the 21st century, this course provides an understanding of the development and contemporary practice of diplomacy and the rules of international law and helps prepare students with useful skills for careers in diplomatic services, international organisations, non-governmental organisations or international business.
You will have the option to apply for a 'professional experience' opportunity2 designed to further develop your skills and knowledge with the aim of maximising your employability prospects. See modules for more information.

Global ready
An international outlook, with global opportunities

Teaching excellence
Taught by lecturers who are experts in their field

Employability
Career ready graduates, with the skills to succeed
Why you should study this course
You will have the opportunity to study the changing environment and challenges globalization presents, such as gender equality, climate change, modern slavery, terrorism and organised crime.
The course attracts students from across the globe, offering a multicultural learning experience drawing on the experience of students from diverse cultures, which will prepare you to work in an increasingly globalised job market.
The School of Humanities and Coventry Law School maintain an outstanding network of professional contacts spanning diplomats and diplomacy specialists in a range of prestigious external organisations, both private and public. Our network includes Chatham House, the International Slavery Museum, the Royal African Society. These links are reflected in regular talks and events. Past examples include workshops facilitated by the assistant district attorney of Sicily; a senior anti-trafficking prosecutor from Nigeria; the CEO of the NHS Counter-Fraud Authority; a senior manager from the UK's National Crime Agency and a forensic accountant from the Italian national police (talks and events are subject to availability2.
The relevance of course content is reinforced by our staff's (subject to change) current involvement in professional organisations, such as the British International Studies Association (BISA), the Political Studies Association (PSA), the University Association for Contemporary European Studies, the African Studies Association of the UK (ASAUK) and the European Consortium for Political Research (ECPR).
Accreditation and professional recognition
This course is accredited1 by the following professional bodies:

Chartered Management Institute
As part of this course, you will undertake a professional development module which is currently accredited by the Chartered Management Institute for the 2022-23 intake. Upon successful completion of this module, you will gain the CMI Level 7 Certificate in Strategic Management and Leadership Practice at no additional cost. Coventry University's accreditation with CMI is currently ongoing for the relevant modules and is regularly reviewed and monitored by the CMI through their quality systems.
---
---
What you'll study
The course focuses on two sets of inter-related issues which are central to understanding this changing environment. First, you will be encouraged to look at the role and nature of diplomacy as a key mode of communication between states and other actors on the international stage. Second, you will examine the development and adaptation of the norms and rules of international law, which have traditionally constituted the main sources of order in the international system.
This course includes the Global Professional Development module1. Each of the participating postgraduate courses have an individually tailored version of the Chartered Management Institute (CMI) Global Professional Development module.
Modules
Critical Thinking - 15 credits

This module is designed to enhance students' critical thinking and to highlight academic good practice. Issues considered are: evidence collection; methods of analysis; research ethics; academic writing; the nature of academic argument; and presentation strategies.

Diplomacy and the International System - 15 credits

This module introduces students to debates about the role of diplomacy, as both process and institutional mechanism. The module examines the development and nature of diplomacy and its changing role and modes of operation.

International Organisations and Development Law - 15 credits

International organisations play an increasingly important role in the development of the international legal order. They help to develop international legal and policy instruments, and continually impact on other public international law actors. International Organisations and Development Law (IODL) approach the main legal issues related to international organisations from both theoretical and practical perspectives.

Trafficking in Human Beings - 15 credits

Trafficking in Human Beings has been described as 'modern day slavery' and, according to the US State Department in 2020, Traffickers are denying nearly 25 million people their fundamental right to freedom and forcing them to toil for their exploiter's profit. This module seeks to provide students with a critical understanding of the issues surrounding trafficking in human beings.

Threats to Global Security - 15 credits

This module seeks to provide students with an informed understanding of the key threats that are posed to Global Security. Since the end of the Cold War, there has been a growth in the number of threats affecting individual, group, state and international security. To this end, the threat of major armed conflict between states that was a dominant feature of much of the twentieth and nineteenth centuries has been replaced by a range of new threats that include crime, economic inequality, poverty, environmental pollution, diseases, natural disasters, state collapse, non-state actors, terrorism and the re-emergence of racial and religious tension.

Law of Diplomatic Relations - 15 credits

Diplomacy forms the common language that states use when interacting in the global arena. This makes it central to the understanding and functioning of public international law and politics. The module will explore the theory and practice of diplomacy by tracing its history and operation within the context of international relations.

International Security Praxis - 15 credits

This module invites students to interact with international security practitioners, seeking reflection upon how academic knowledge and ideas translate into 'real world' security practice. It also includes the possibility of attending UK and overseas field trips.

Changing Character of War and Terrorism - 15 credits

This module is designed to provide the foundations of the theory and the praxis of war. Students completing this module will be introduced to the key concepts of, and will be encouraged to critically assess, past, present and future issues of violent conflicts and the defence policies of great powers. They will relate these to the global political context of the 21st century.

Global Professional Development – Leading Diverse Workforces - 10 credits

This module aims to provide students with a framework of knowledge and understanding about how to effectively lead and develop people in a strategically diverse and inclusive way. Students will explore, for example: the influence and impact of leadership theories, culture, wellbeing and approaches to developing better equality, diversity and inclusion strategies and practices that can be used creatively within a leadership role in different types of organisational scenarios. This module is accredited1 by the Chartered Management Institute (CMI). Students who successfully complete the module and meet the CMI learning outcomes will gain a Level 7 Certificate in Strategic Management and Leadership Practice.

Dissertation in the Humanities and Social Science - 50 credits

Students will complete a dissertation on a topic of their choice related to their studies.
With professional experience option
The professional experience opportunity2 enables you the opportunity to apply for optional professional experience in semester 1, which, upon successfully securing an opportunity, will extend the duration of your master's to either 16, 20 or 24 months. The professional experience provides an opportunity for you to develop expertise and experience in your chosen field with the aim of enhancing your employability.
Please note that the optional professional experience modules incur an additional tuition fee, for which 1 semester of professional experience is £1,333.33, for 2 semesters of professional experience is £2666.67, and for 3 semesters of professional experience is £4,000.
Professional experience may also be subject to additional costs, visa requirements being met, subject to availability and/or competitive application. Professional experience opportunities are not guaranteed but you will benefit from the support of our Talent Team in trying to find and secure an opportunity. Find out more about the professional experience option.
We regularly review our course content, to make it relevant and current for the benefit of our students. For these reasons, course modules may be updated.
---
How you'll learn
Teaching methods include:
Lectures
Seminars
Tutorials
Presentations
Group projects
Workshops
Practical laboratory sessions
This course can be offered on a part-time basis. Whilst we would like to give you all the information about our part-time offering here, it is tailored for each course each year depending on the number of part-time applicants. Therefore, the part-time teaching arrangements vary. Request further information about part-time study.
---
Teaching contact hours
The number of contact hours may vary from semester to semester, however, on average, it is likely to be around 12 contact hours per week. Additionally, you will be expected to undertake significant self-directed study of approximately 35 hours each week, depending on the demands of individual modules.
The contact hours may be made up of a combination of face-to-face teaching, individual and group tutorials, and online classes and tutorials.
As an innovative and enterprising institution, the University may seek to utilise emerging technologies within the student experience. For all courses (whether on-campus, blended, or distance learning), the University may deliver certain contact hours and assessments via online technologies and methods.
In response to the COVID-19 pandemic, we are prepared for courses due to start in or after the 2022/2023 academic year to be delivered in a variety of forms. The form of delivery will be determined in accordance with Government and Public Health guidance. Whether on campus or online, our key priority is staff and student safety.
---
Assessment
This course will be assessed using a variety of methods which will vary depending upon the module.
Assessment methods include:
Tests
Essays
Group work
Presentations
Reports
Projects
Coursework
Exams
Individual Assignments
The Coventry University Group assessment strategy ensures that our courses are fairly assessed and allows us to monitor student progression towards achieving the intended learning outcomes.
---
International experience opportunities
In addition to the international opportunities described above, the School of Humanities currently has a partnership with Lazarski University in Warsaw, Poland. There is the possibility of individual students exchanging with Lazarski under the Turing Scheme (subject to availability and eligibility2). Students from both institutions have also previously participated in Model European Parliaments, in Coventry and in Lecce, Italy. We have also held Collaborative Online International Learning (COIL) activities, including webinars and exchange visits, with the University of Costa Rica, the University of Buenos Aires and with the South-South International Cooperation organisation in Sicily. 
Please note that all international experience opportunities may be subject to additional costs, competitive application, availability and meeting applicable visa and travel requirements are therefore not guaranteed2.
---
Successful applicants must normally hold a 2:2 honours degree in a relevant discipline.
Applicants who can demonstrate considerable experience at an appropriate professional level but who do not have the formal academic entry qualifications may also be admitted, subject to an application and assessment.
We recognise a breadth of qualifications; speak to one of our advisers today to find out how we can help you.
Select your region to find detailed information about entry requirements:
You can view our full list of country specific entry requirements on our Entry requirements page.
Alternatively, visit our International hub for further advice and guidance on finding in-country agents and representatives, joining our in-country events and how to apply.
Successful applicants must normally hold a 2:2 honours degree in a relevant discipline.
Applicants who can demonstrate considerable experience at an appropriate professional level but who do not have the formal academic entry qualifications may also be admitted, subject to an application and assessment.
English language requirements
IELTS: 6.5 overall, with no component lower than 5.5.
If you don't meet the English language requirements, you can achieve the level you need by successfully completing a pre-sessional English programme before you start your course. For more information on our approved English language tests visit our English language requirements page.
---
Fees and funding
2023/24 tuition fees.
| Student | Full-time | Part-time |
| --- | --- | --- |
| UK | £11,200 per year | Request fee information |
| International | £18,600 per year | Not available |
For advice and guidance on tuition fees3 and student loans visit our Postgraduate Finance page.
We offer a range of International scholarships to students all over the world. For more information, visit our International Scholarships page.
How do you know if you need to pay UK or international tuition fees?

We carry out an initial fee status assessment based on the information you provide in your application. Your fee status determines your tuition fees, and what financial support and scholarships may be available to you. The rules about who pays UK (home) or international (overseas) fees for higher education courses in England are set by the government's Department for Education. The regulations identify all the different categories of student who can insist on paying the home rate. The regulations can be difficult to understand, so the UK Council for International Student Affairs (UKCISA) has provided fee status guidance to help you identify whether you are eligible to pay the home or overseas rate.

If you meet all the criteria required by any one category, including any residence requirements, your institution must charge you the home rate. You only need to find one category that you fit into.
---
Facilities
Students will benefit from studying on our well-equipped, modern campus.
The Faculty of Arts and Humanities is joining two of our school's completely refurbished Art and Design buildings and adding a range of new facilities, which is planned to open in 2023. This will include a hyper studio for students across all disciplines to collaborate on projects together4.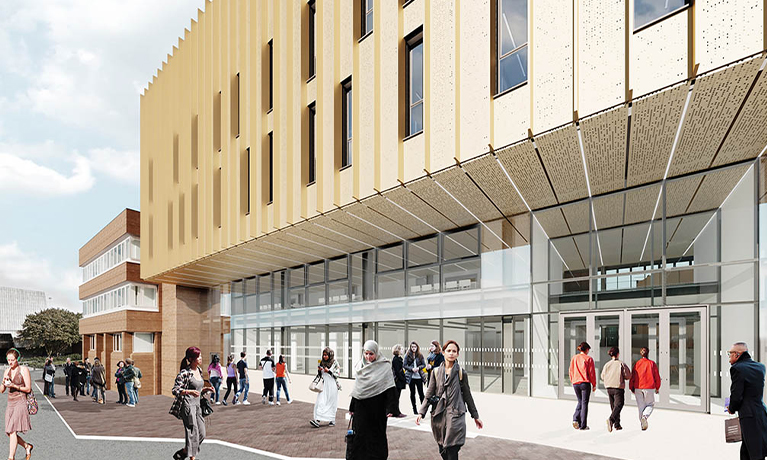 We are currently in the process of a major redevelopment of our Faculty of Arts and Humanities buildings. The building will be open to the public, as well as students, and will feature an expansive gallery space.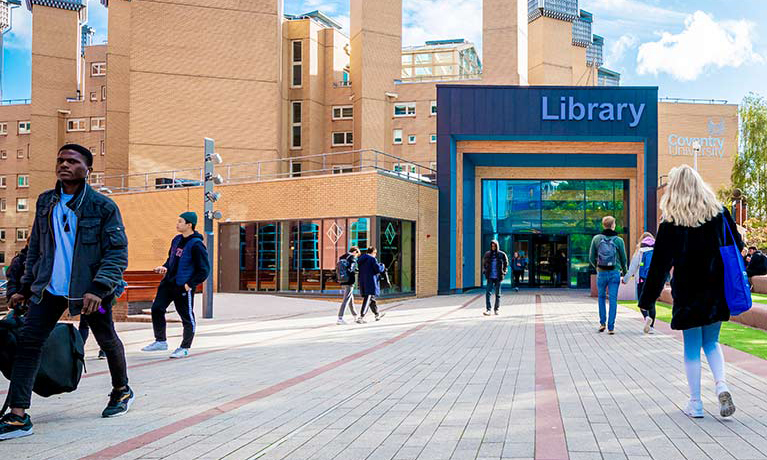 You will benefit from our support designed to help you succeed and our industry-relevant teaching and resources. These include our modern library and computing facilities, dedicated careers advice and Students' Union.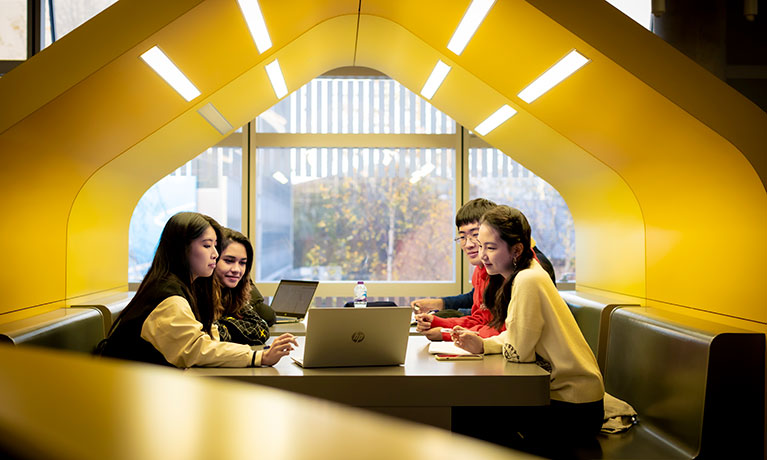 The School of Humanities is home to the Confucius Institute. This is a collaboration created through a partnership with Jiangxi University of Finance and Economics, which aims to promote an understanding of the Chinese language and culture.
---
Careers and opportunities
Upon successful completion, you will be able to:
Demonstrate knowledge and understanding of: the nature of diplomacy, its evolution and role in international politics; the changing international environment and how this affects and influences the development of diplomacy and law; and the principles of consultancy and the theories and practices found in leadership.
Apply knowledge of the dynamics of diplomacy and international law in a wide range of situations and organisations.
Show awareness of, and sensitivity to, differing international environments and the impact these have on political, economic and social actors.
Apply research skills, identify appropriate sources and methods, take personal responsibility and demonstrate initiative in dealing with complex and unpredictable environments.
Demonstrate advanced analytical and evaluative skills to construct fair, coherent and convincing arguments.
Exhibit advanced problem-solving skills, tackling complex issues both independently and as part of a team, identifying appropriate solutions in a systematic, creative and constructive manner.
Employers are looking for individuals with the ability to work across different cultures, and to possess problem-solving and critical analysis skills.
As well as giving you the opportunity to achieve two additional awards (Level 7 Certificate in Strategic Leadership and Management and a Level 7 Award in Professional Consulting), the CMI accredited Global Professional Development module may set you apart in a competitive job market. You will gain practical leadership skills to critically evaluate and develop solutions for complex, inter-related, multi-faceted issues that you could experience in your future organisations.
---
How to apply
UK students

To apply to study for a postgraduate course at Coventry University, you can apply online.

---

For further support or more information about your course get in touch with us today.

International students

Full-time international students applying to start in September should apply directly to the university. Read our application pages to find out your next steps to apply.

How to apply

For further support for international applicants applying for postgraduate degree view our International hub.

You can also download our International guide which contains lots of useful information about our courses, accommodation and tips for travel.

---

Get in touch with us today for further advice and guidance.
Disclaimers

Coventry University together with Coventry University London Campus, CU Coventry, CU London, CU Scarborough and Coventry University Online come together to form part of the Coventry University Group (the "University") with all degrees awarded by Coventry University.

1Accreditations

The majority of our courses have been formally recognised by professional bodies, which means the courses have been reviewed and tested to ensure they reach a set standard. In some instances, studying on an accredited course can give you additional benefits such as exemptions from professional exams (subject to availability, fees may apply). Accreditations, partnerships, exemptions and memberships shall be renewed in accordance with the relevant bodies' standard review process and subject to the university maintaining the same high standards of course delivery.

2UK and international opportunities

Please note that we are unable to guarantee any UK or International opportunities (whether required or optional) such as internships, work experience, field trips, conferences, placements or study abroad opportunities and that all such opportunities may be subject to additional costs (which could include, but is not limited to, equipment, materials, bench fees, studio or facilities hire, travel, accommodation and visas), competitive application, availability and/or meeting any applicable travel COVID and visa requirements. To ensure that you fully understand the visa requirements, please contact the International Office.

3Tuition fees

The University will charge the tuition fees that are stated in the above table for the first Academic Year of study. The University will review tuition fees each year. For Home Students, if Parliament permit an increase in tuition fees, the University may increase fees for each subsequent year of study in line with any such changes. Note that any increase is expected to be in line with inflation.

For International Students, we may increase fees each year but such increases will be no more than 5% above inflation. If you defer your course start date or have to extend your studies beyond the normal duration of the course (e.g. to repeat a year or resit examinations) the University reserves the right to charge you fees at a higher rate and/or in accordance with any legislative changes during the additional period of study.

4Facilities

Due to COVID-19, some facilities (including some teaching and learning spaces) and some non-academic offerings (particularly in relation to international experiences), may vary from those advertised and may have reduced availability or restrictions on their use.

Student Contract

By accepting your offer of a place and enrolling with us, a Student Contract will be formed between you and the university. The 2023/24 Contract is currently being updated so please revisit this page before submitting your application. The Contract details your rights and the obligations you will be bound by during your time as a student and contains the obligations that the university will owe to you. You should read the Contract before you accept an offer of a place and before you enrol at the university.
Coventry University (Coventry)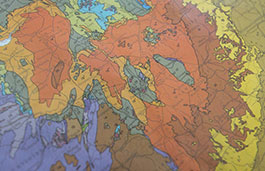 International Relations MA
Coventry University (Coventry)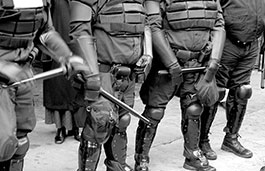 Terrorism, International Crime and Global Security MA
Coventry University (Coventry)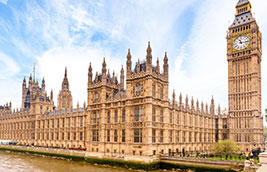 ---