Continuing your higher education journey with Coventry University could help you stand out from the crowd in the competitive job market.
Book your place

Next Open Day Event
Saturday 17 February 2024
10am - 2pm
Open Days
Our postgraduate Open Days provide the opportunity for you to:
talk to course leaders and research specialists
discuss topics such as admissions, funding and more
understand how the right qualification can improve your career prospects
tour our campus, facilities and halls of residence
chat with current students face to face in Coventry
meet with specialist support staff from Health and Wellbeing including our Disability Advisors.
Our postgraduate Open Days are open to anyone considering postgraduate study with us, or who has already made an application.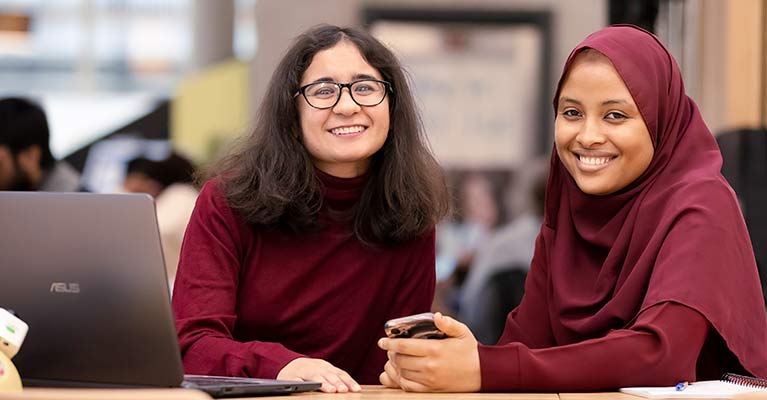 Postgraduate webinars
Thinking about postgraduate study? We are hosting a series of webinars, with expert staff.
Book your place

Open Days are a very welcoming and supportive environment, with Student Ambassadors positioned around campus to direct and guide visitors and make sure they're comfortable and happy. Each faculty is on hand to support both new and returning students, providing key information and tours of the facilities. I worked at a Postgraduate Open Day as a Student Ambassador and it was great to speak to students who couldn't wait to start at Coventry University.

Sophia Baffoe, MSc International Business Management student and Student Ambassador