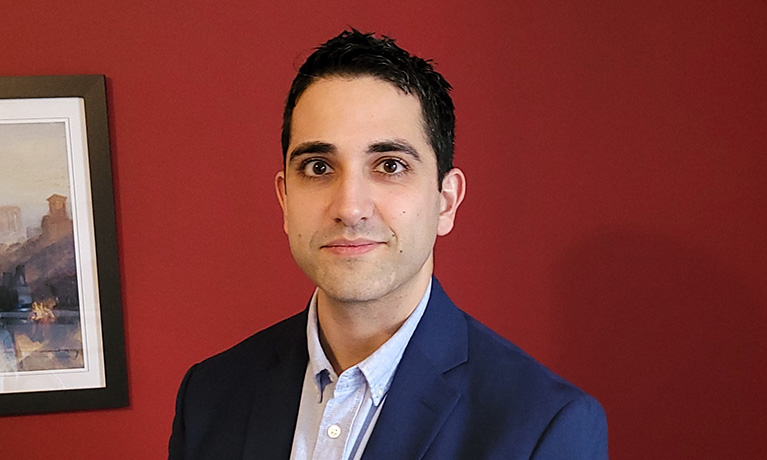 Romit Bhandari
Faculty of Business and Law
About
Romit teaches a range of private law subjects - Tort Law, Contract Law as well as Equity and Trusts. He has taught Research Design at LLM level. He has experience of leading several modules relating to International Law: Public International Law, International Human Rights Law and International Refugee Law. He supervises LLB and LLM dissertations and has been involved in several PhD progress report panels. He provides pastoral care as a Success Coach.
He holds additional positions of responsibility:
Lead of the CLS Forum
Lead of the Human Rights Special Interest Group
Co-convenor of the Critical International Law Reading Group.
Career overview
He has previously taught at King's College London, the University of Essex and Birkbeck University. He was the Deputy Director of Essex's Human Rights Summer School. He has acted a Research Associate on two separate projects at King's College London. He has also worked as a consultant for the BBC and a policy analyst for several Africa-focused political organisations.
Research
Romit is broadly interested in forced migration and postcolonialism. He has developed a specialism in International Refugee Law as well as International Human Rights Law.
His first book examined how powerful states used the law to both contain refugees within their region of origin and promote the language of humanitarianism. 
Work is currently underway on a second book, Rethinking the Foundations of Refugee Law, with Professor and Upper Tribunal Judge Satvinder Juss. 
He holds an ASPiRE Fellowship 2021 - 2023, joining the Centre of Peace, Trust and Social Relations.
External activities
Romit has acted as a subject expert on the Rule of Law for the United Nations Migration Network Hub (2021 – present). He acts as an expert reviewer for the International Journal of Refugee Law (2020 – present). He also conducts research for the International Association of Refugee and Migration Judges (2018 –2022)
Publications and press
Rethinking the Foundations of Refugee Law, Bhandari, R. & Juss, S., 2023, (In preparation) Edward Elgar.
A Critical Evaluation of the Human Rights Paradigm, Bhandari, R., 20 May 2021, Human Rights and The Revision of Refugee Law. Bhandari, R. (ed.). 1 ed. Taylor and Francis, p. 134-140 7 p.
Human Rights and the Revision of Refugee Law, Bhandari, R., 1 Sep 2020, Routledge Taylor & Francis Group. 220 p. (Law and Migration)
New EU migration pact driven by political compromise, not humanitarianism (theconversation.com) 25 September 2020