Strategy, Finance and Resources Committee
This Committee has been temporarily suspended due to changed governance arrangements during the COVID-19 pandemic. Please see the Business Continuity Governance Committee for more information.
This Committee is responsible for considering matters relating to the detailed development of University Group strategy and the determination of large scale and reputationally sensitive capital developments.
It determines matters in respect of the financial affairs of the University, including ensuring the solvency of the University and safeguarding its assets, approving the financial strategy, approving annual operating plans and budgets which reflect the Corporate Plan, ensuring that funds are used in accordance with the Funding Council's Financial Memorandum and approving the annual accounts.
It is also responsible for the oversight of the strategic management of the University's land and buildings. It approves and keeps under review the University's Estates Strategy, ensuring that space and property requirements are identified to fulfil the objectives of the Corporate Plan and provides a planned programme of maintenance.
Strategy, Finance and Resources Committee - Constitution and Terms of Reference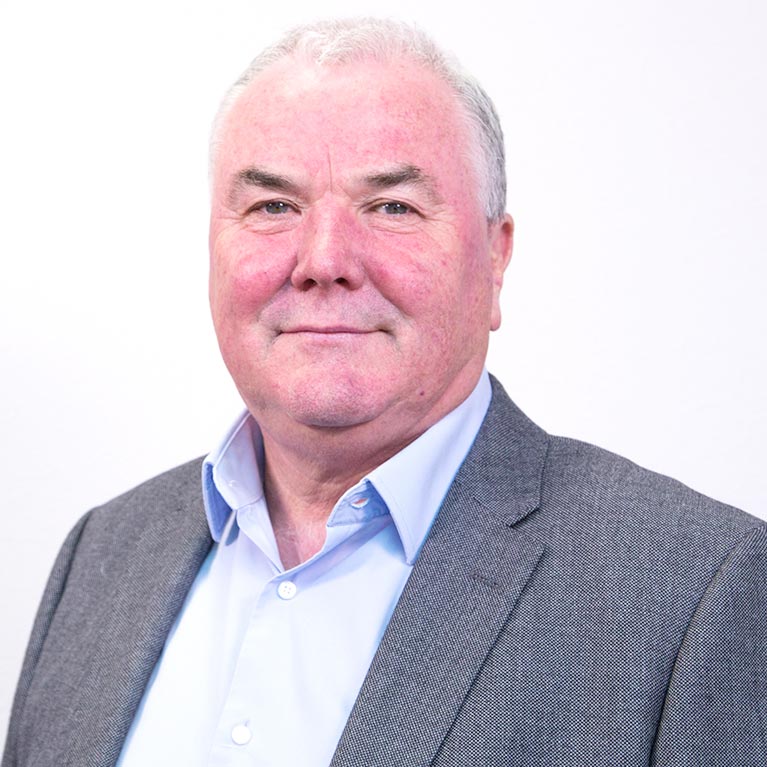 Keith Bissett
Chair
Currently the Chair of the Board of Governors Keith began his time with Coventry University as a co-opted member of the Audit Committee and became a full Board member in 2010 when he took over as Chair of the HR Committee. Keith also chairs the Strategy, Finance and Resources Committee.
Keith is Chairman of the Warwickshire based consultancy and training company Bourton Group. His clients include the MOD, Highways Agency, Sellafield Rail, Rolls-Royce and other blue chip companies.
He was previously a member of the Council for the Management Consultancies Association for 17 years and has served for 9 years as a member of the Warwickshire Advisory Committee which is responsible for the selection & appointment of magistrates.
Keith is also a member of Board of Governors, Remuneration Committee and Governance and Nominations Committee.
---

Andrew Meehan
Independent Governor
Andy currently holds the role of Pro-Chancellor and Deputy Chair of the Board of Governors following his appointment to the Board in February 2017. Andy is a graduate of Oxford University, a chartered accountant and for 30 years enjoyed an executive career mainly in the retail sector, having had roles as finance director and chief executive of several companies including Selfridges, Mothercare and Co-operative Retail Services.
For the last 12 years, he has had a portfolio of chairmanships and non-executive directorships across commercial, public and charity sectors, including GHD Group, Fortnum and Mason and Myton Hospice.
He is currently Chairman of Ramsdens Holdings PLC and University Hospitals Coventry and Warwickshire NHS Trust and the hospitals' charity. He is also Chairman of Mayday Trust, a charity working with people experiencing homelessness, treasurer of his local church and is the Chairman of the Council at Coventry Cathedral.
Andy is also a member of Board of Governors, Remuneration Committee, Commercial Advisory Committee and Governance and Nominations Committee.
---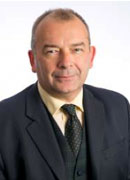 John Latham
Vice-Chancellor
John leads the delivery of the University Group's strategic objectives as agreed by the Board of Governors and was appointed Vice-Chancellor in 2014. John is a double graduate of the University and has a background in information technology and telecommunications. He has held high-profile roles at regional, national and European levels promoting innovation, technology and economic development.
He has previously worked for a number of private sector organisations including JHP Group, Jaguar Cars and BT. He also spent a period as a sponsored Research Fellow based at Martlesham Labs, Ipswich. Additionally, he has spent time working overseas including roles in France, Spain, Portugal and Germany as well as an advisor to the European Commission.
John is also a member of Board of Governors and Academic Affairs Committee.
---

David Frost CBE, DL
Independent Governor
David is in his second term as a Governor, having been appointed in in February 2017, and is currently Chair of the Education Advisory Committee. Between 2003 and 2011 David was appointed as the Director General of the British Chambers of Commerce, representing the interests of 100,000 businesses from Westminster. Prior to this David was the Chief Executive of the Coventry and Warwickshire Chamber of Commerce.
David is also a member of Board of Governors and Education Advisory Committee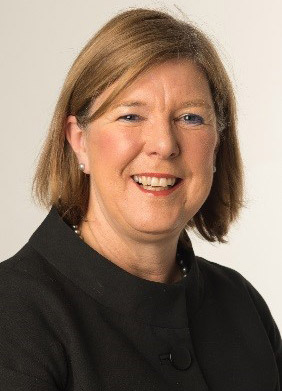 Marion Plant, OBE
Co-opted Governor
Marion Plant is Principal and Chief Executive of a large FE College; North Warwickshire and South Leicestershire College in Leicestershire and Warwickshire.
She is also Chief Executive of the Midland Academies Trust which sponsors four secondary schools. Marion has just completed a 3 year term as a non-executive director at the Department for Education and in March 2018 she was awarded the 'Business Woman of the Year Award' by the East Midlands Chamber of Commerce.
She serves on several national/ regional bodies including the following: Board member for the Coventry and Warwickshire Local Enterprise Partnership (CWLEP) and skills lead, Chair of the Leicester and Leicestershire Local Enterprise Partnership's Programme Board, Trustee of the National Society Council (Church of England), Deputy-Chair and Trustee of WorldSkills UK and Member of the Education & Skills Funding Agency Advisory Group.
Marion is also a member of Board of Governors and Academic Affairs Committee
---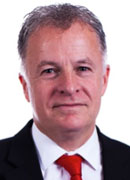 Graham McKean
Independent Governor
Graham is now into his second term as an Independent Governor and was appointed in November 2015. He is a career banker responsible for Santander's UK Healthcare and Education team, providing funding and banking services to Higher Education and Further Education institutions, and healthcare businesses. Graham was formerly the Head of Real Estate for Lloyds Banking Group.
Graham is also a member of Board of Governors.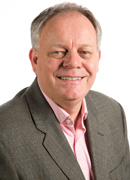 Steve Rogers
Independent Governor
Steve is currently in his second term as an Independent Governor, having joined the Board in September 2014. He is a Director of UX (user experience) for Google Inc., leading the design of advertising products in London. He has led their design of privacy products and products for emerging markets.
From 2001 until 2006 he was head of production and development at BBC New Media where he was responsible for building and running bbc.co.uk and BBC Interactive TV. From 2006 to 2008 he was with BT where he formed their digital product strategy. After studying transport design at Coventry, he worked at Philips Electronics as an Industrial Designer, ultimately helping run Philips' Incubator Centre in Silicon Valley California. From 2000 until 2001 he was Vice President of product development at Razorfish in San Francisco.
Steve is also a member of Board of Governors.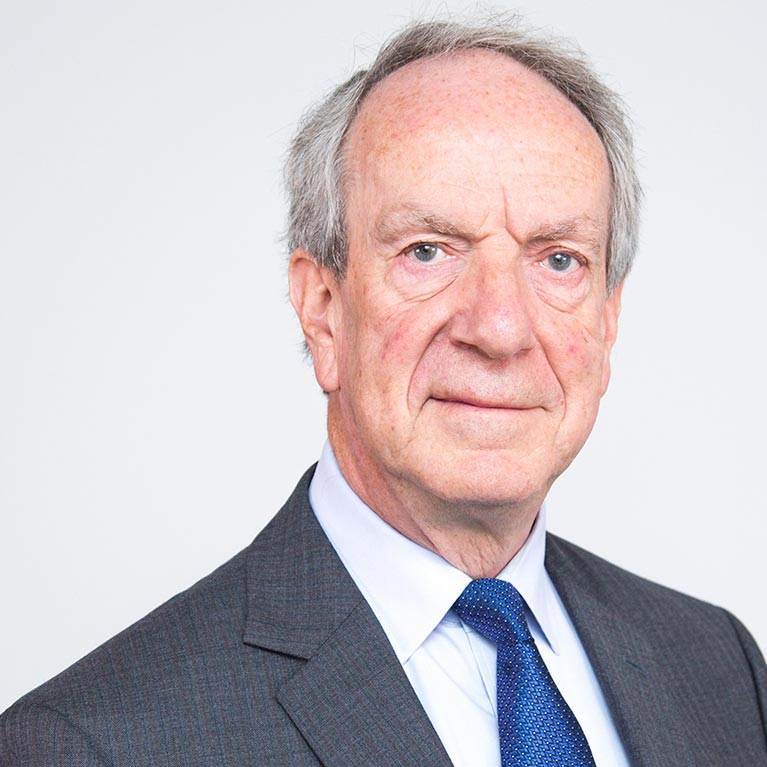 Edward Stroud
Independent Governor
Appointed to the Board of Governors in September 2018, Edward is a Cambridge University graduate, a business graduate of the Scottish Business School and a Fellow of the Institute of Mechanical Engineers. He has spent a number of years in manufacturing and exporting as a technical and managing director before a period in merchant banking. For the past 10 years he has held a number of positions in Oleo International, a global leading technology business in the transport sector, most recently as a director, responsible for the Chinese factory and business operation and new product development.
He is also treasurer of a local registered charity responsible for the management of his local village hall.
Edward is also a member of Board of Governors and International Advisory Committee.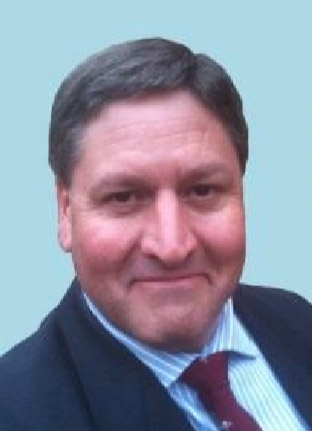 Fred Wright
Independent Governor
Appointed as an Independent Governor in September 2018, Fred is the Commercial Director of the Warwickshire based business consultancy, Clearing House Ltd. As a managing consultant, Fred has worked with clients including the Department of Business, Energy & Industrial Strategy, UK Home Office, Northern Ireland Civil Service and a selection of FTSE 100 companies.
With over 30 years' experience in the private sector, he has worked at C-level for a range of multinationals: including Royal Dutch Shell, Michelin Tyre Plc, Calor Group Plc and on an international basis for the world's largest privately owned trading group SHV Energy NV.
He currently holds a portfolio of non-executive director roles in both the public and private sectors and consults commercially across all sectors. He is Chair of the Audit & Risk Committee of a successful south-east based local authority trading company (LATC), engaged in construction, regeneration and place making.
Fred is also a member of Board of Governors and Commercial Advisory Committee.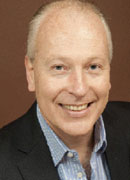 Mike Gansser-Potts
External Co-opted Member
Mike is now in his second term as an External Co-opted Member of the Strategy, Finance & Resources Committee and was appointed in November 2015. He is a Chartered Engineer with an MBA from INSEAD in France, and has spent the majority of his career in managerial roles in the UK industry. Mike was a lead member of the management buy-out of the Coventry based business Amtico International and subsequently spent 15 years working in SMEs for private equity owners. In addition Mike has 10 years' experience working for large businesses - Shell, Courtaulds, Lavendon Group and IMI. Mike is currently the Managing Director of MGP Executive Ltd, providing interim management services to industry and private equity.
Mike is a member of Strategy, Finance and Resources Committee.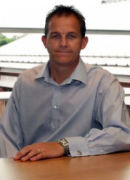 Mark Jones
External Co-opted Member
Mark was appointed in September 2016 as an External Co-opted Member of the Strategy, Finance & Resources Committee. Mark is a Director of Arup, a global engineering and design company where he is the leader of their Midlands office of over 800 staff. With over 31 years' of international project experience in the UK, Europe, Russia, India and Asia, his consultancy experience has a strong focus on the design, procurement, construction and operation of major capital projects in the UK and overseas in the energy, transport and industrial sectors. His Arup role links him to a global Arup consulting network through which he has responsibilities to develop and implement new projects. He has particular skills in city scale regeneration.
A Chartered Engineer and Accredited Project Manager, Mark has also been seconded into blue- chip organisations including Shell, Pirelli and Laing O'Rourke.
Mark is a member of Strategy, Finance and Resources Committee.