Audit and Risk Committee
This Committee is responsible for directing and overseeing the University's arrangements for internal and external audit. It provides impartial advice to the Board on the discharge of the Board's responsibilities for proper financial management, for the effectiveness of risk management, internal control and management systems, and for the economy, efficiency and effectiveness with which the University's activities have been properly discharged.
Audit and Risk Committee - Constitution and Terms of Reference (CTRs)
Linda Ryan
Chair
Currently in their second term as Governor, Linda was appointed in February 2017. Prior to this Linda was an external co-opted member. They are a Chartered Accountant with a commercial and operational focus, experienced at operating at board level, with a strong emphasis on team working.
Linda is also a member of the Board of Governors.

Ian Davidson
Independent Governor
Ian is a Chartered Accountant with more than 25 years' experience in the industry and most recently was chairman of the GSH Group Plc, an international facilities and energy management group with operations across the UK, Europe, North America and India. They have held board-level positions in several companies in a diverse range of sectors, including engineering, automotive, pharmaceuticals and retailing. Ian has a broad background of working internationally.
Ian has particular expertise in the financing and restructuring of businesses with a distinct emphasis on mergers, acquisitions and disposals.
Ian is also a member of the Board of Governors.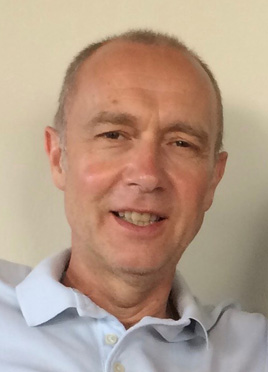 Nicolas Taylor
External Co-opted Governor
Appointed to the Board of Governors in September 2020, Nicolas is an International Business Lawyer, Board Adviser and Legal and Compliance Specialist, expert in guiding the development and delivery of critical business and legal strategies for high-growth businesses to drive sustainability and risk awareness.
Nicolas currently serves as General Counsel to Jones Lang LaSalle EMEA, having previously been the Legal Director for Dell Computer in Europe and Latin America and a solicitor in London. They have a proven track record leading and integrating a broad range of acquisitions to expand into emerging territories and enable core market transformations. Nicolas has extensive experience of negotiating and delivering international projects and investments and building strong cross-cultural senior stakeholder relationships to board and government level.
Nicolas holds an LL.B. with French Law from the London School of Economics and Political Science and the University of Strasbourg and can speak six languages including English, French and Spanish.
Nicolas is also a member of the Board of Governors.
---
Liz Foster, DL
External Co-opted Member