Vice-Chancellor's Advisory Group
Professor John Latham CBE
Vice-Chancellor and CEO
John is Vice-Chancellor and CEO of the Coventry University Group. John is a double graduate of the University and has a background in information technology and telecommunications. He previously worked for a number of private sector organisations including JHP Group, Jaguar Cars and BT - including a period as a sponsored Research Fellow based at Martlesham Research Labs, Ipswich. In 2015, John was awarded an Honorary Lifetime Fellowship of the British Computer Society for his services to the IT industry.
John has held high-profile roles at regional, national and European levels promoting innovation, technology and economic development. He is a non-executive Director of Health Education England (the primary funder of health related education in England), is a Council member of InnovateUK (part of the UK's National Research Agency (UKRI)) and is a Board member of the Coventry and Warwickshire Local Enterprise Partnership. John is additionally an advisory board member of the UK's National Growth Board which is responsible for the oversight of the UK's European Structural Funds Programme. Previously, he has also spent periods of time working overseas including roles in France, Spain, Portugal and Germany as well as being a long-term advisor to the European Commission.
John is an Extraordinary Professor in the area of enterprise and entrepreneurship at Stellenbosch University, South Africa, where in 2019 he additionally received an Honorary Doctorate for his services to UK Higher Education. In the same year he was recognised in the Queen's Birthday Honours with a CBE for his Services to Higher Education.
---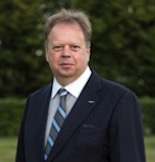 Professor Andy Palmer CMG
Founder and CEO Palmer Automotive Ltd., VC & CEO SWITCH Mobility Ltd. and VC Inobat j.s.a.
Dr Andy Palmer, CMG, is recently appointed VC & CEO of SWITCH Mobility Ltd, extending his long relationship with Ashok Leyland. He was until May 2020, the Group Chief Executive Officer of Aston Martin Lagonda Ltd. He joined the business 2014 and over-saw its transformation in both product line up and profitability leading to its listing in 2018 and the launch of its first SUV, the DBX in summer 2020.
In 2010, Coventry University awarded Andy an Honorary Doctorate of Technology and in 2014 he was appointed Professor, advising the University in the automotive field.
Prior to joining Aston Martin, Andy was Chief Operating Officer and Chief Planning Officer at Nissan Motor Co after holding a number of senior positions during a 24 year career with the firm. He is most well known as the architect of the Nissan LEAF.
Andy started his professional career in 1979 aged 16, as an apprentice at Automotive Products Limited (UK) and after six years with Austin Rover, he joined Nissan. He gained his ONC / HNC from Leamington Spa's Mid-Warwickshire College of FE followed by a IIM Diploma / Degree in Industrial Management from Coventry University (Lanchester Polytechnic).
In the 2014 New Year's Honours list Andy was named a Companion of the Order of St Michael and St George (CMG) in recognition of services to the British automotive industry.
Andy is the Founder and Co-Trustee for the Palmer Foundation that seeks to give disadvantaged youths the opportunity of an apprenticeship.
---
Professor Brian Milington
Ex-Director, National Engineering Laboratory (NEL)
Brian has over 30 years diverse working experience in both the public sector, mainly and the oil and gas sector within the UK and overseas.
He has worked very closely with the Dept for Trade and Industry (DTI) and now the Dept for Business Innovation and Skills (BIS) in relation to the measurement science which the UK public sector supports through the three National Measurement Institutes: NEL, LGC and NPL.
Brian also chairs numerous international conferences relating to research and development in the oil and gas sector and played a major role in transferring NEL from the public sector to the private sector, during a hugely challenging time for the business.
---
Professor Majid Alsadi
Eastern Investment Group Holding
Majid is founder and chairman of the Eastern Investment Group Holding, a British registered company with headquarters in Jordan and operating in the Middle East. The Company manages investments in the aviation, hospitality, training and security industry.
Majid has a wide reaching academic career, including a stint as a visiting Professor of Aerospace Engineering at Coventry University.
As the founder of a scholarship foundation and sponsor of several international educational foundations, offering support across the board, from the most talented to the most opportunity-deprived children and students, Majid is a devotee of the transformative power of education.
Involved as a trustee and sponsor in several different schemes, Majid also sponsors an initiative supporting young Iraqi architects in association with Coventry University.
---
Professor Kathryn Chapman
Milner Therapeutics
Kathryn Chapman is the Executive Director of the Milner Therapeutics Institute, a partnership between pharmaceutical companies and academics at the University of Cambridge. Its mission is to connect the intellectual know-how of academic institutions with the drug-developing capacity of the pharmaceutical industry and translate pioneering science into therapies.
Prior to joining the Milner Institute, Kathryn was Head of Innovation and Translation at the National Centre for the Replacement, Refinement and Reduction of Animals in Research (NC3Rs). There she spent 10 years working with over 40 pharmaceutical companies in the US and Europe to improve scientific and business processes in drug development.
More recently, Kathryn founded and directed a new challenge-led open innovation platform, to increase cross-discipline and cross-sector industry/academic partnerships in applied research. Kathryn has a PhD is in the genetics of osteoarthritis and she has previously carried out biomedical research at the University of Manchester, Harvard Medical School, Welcome Trust Sanger Institute and GlaxoSmithKline. Kathryn has 50+ research publications and has been on a wide-range of national and international review panels (e.g. Innovate UK, Innovative Medicines Initiative and BBSRC).
---
Michael John Cook
FREng, MA (Cantab), PhD, Hon DEng, CEng, FIStructE, FRSA
Michael is a Civil/Structural Engineer. He graduated from University of Cambridge in 1977 and gained a PhD from University of Bath in 1983. He practiced as a consulting engineer with Buro Happold from 1983 until 2021, becoming a partner in 1994 and Chairman in 2011. Since 2007, he has been a Visiting Professor of Creative Design in the Department of Civil Engineering at Imperial College, London, and in 2022 became Chair of the Department's Industrial Advisory Board. He joined the Vice-President's Advisory Group for Coventry University in 2016.
He is well known for his contribution to the engineering design of many innovative and award-winning buildings around the world. These include the British Museum Great Court roof in London, Smithsonian Museum roof in Washington DC, Sage Concert Hall roofs in Gateshead and the Khan Shatyr cable net roof in Astana. In 2023 he will see the publication of "Drawn Thought", a book that explores the value of shared visual communication through sketching to promote co-creative thinking and design, illustrated with many of the engineering projects that he has helped co-create during his career.
He was a Vice president of the Institution of Structural Engineers (StructE) from 2013 to 2018, where he chaired the Engineering Leadership Group. In 2019 he initiated the Engineers' Declaration of Climate Emergency in the UK, and he now leads the IStructE's Climate Emergency Task Group, setting out the skills required by future generations of engineers. As a fellow of the RAEng he is working across all engineering professional institutions to help define the route to net-zero carbon. At Imperial College his research is focussed on new, efficient methods to produce zero carbon concrete at the speed and scale needed by a growing global construction industry. In 2022 he became Chairman of Seratech ltd, a start-up focussed on carbon capture and low carbon building products.
In recognition of his contribution to sustainable engineering design over the past 20 years, he has been awarded the IABSE Milne Medal in 2009, Fellowship of the Academy of Engineering in 2010, an honorary Doctorate of Engineering from the University of Bath in 2017 and the Gold Medal of the Institution of Structural Engineers in 2020.
---
Professor Phil Smith CBE
Chairman/ Non-Executive Director
Phil is a Chairman and Director as well as an advisor mentor and speaker. As former Chief Executive and Chairman of Cisco UK and Ireland, Phil is passionate about innovation, skills, technology, digitisation and leadership. Phil is Chairman of IQE PLC, a leading advanced materials solutions company, headquartered in Cardiff, focused on the Compound Semiconductor market. Phil is also a non-executive director of Streeva a Fintech based growing company using blockchain based solutions to enhance payments.
In the broader innovation and skills space, Phil is also former chair of Innovate UK, the Government's innovation agency as well as Chair of the Tech Partnership Degrees which is an employer led organisation championing digital skills. In his industry and government roles he also co-Chair of the Digital Skills Partnership and is on the board of the Digital Economy Council, is a member of the UKRI E-Infrastructure Advisory Board (EAB).
Additionally, Phil also sits on a number of advisory boards in organisations as diverse as Lloyds Register and the National Theatre.
Phil championed and is passionate about, innovation, entrepreneurship and productivity whilst at Cisco and continues now in many of his roles. He is founder member of the Productivity Leadership Group and a commercial trustee of Be the Business. He is additionally a Board Mentor for Critical Eye.
He has been recognised with several industry accolades and awards from mentorship for women to CSR, company culture, employee engagement and leadership as well as change and digitalisation. Those include Orange Business Leader of the year, a member of Wired 100 and listed in the inaugural 50 Kindest Leaders in 2018.
Phil's contribution to industry has been recognised with Honorary Doctorates from Birmingham City, Warwick and Glasgow Universities and an Honorary Fellowship from Cardiff.
Phil is the founder of a group of CEOs and leaders who, since 2012 have raised close to £1m for Sport Relief participating with their teams in Triathlon based events.
Phil is a keen Triathlete and cyclist and has qualified in Triathlon for Team GB in 2014, 2015 and 2017, competing in Canada and the Netherlands.
---
Professor Philippa Snare
Senior Vice President for EMEA - The Trade Desk Ltd.
Philippa has spent her entire career online. She began by helping to grow Scoot into a £100m classified ads business before it was taken over by Yell. By leading key partnerships for MSN with Virgin, Sky, VNU, Semantec, Times online, Philippa helped build UK MSN team culture and operation from 40 people to 130, and from $17M to $130M in advertising revenue over four years.
Several other high profile services and companies have benefitted from her expertise, including Hotmail, Messenger, Saas, Windows 10, Surface, Office 365, Xbox One and MS Cloud Services. While at Microsoft, Philippa spent over a decade building a modern marketing organisation before moving on to Facebook. Philippa spent 5 years building a new way to market with Facebook, Instagram, Whats App and Oculus - leading the new social media adoption and delivering targeted, measurable and customer driven marketing. Since her success The Trade Desk attracted her to continue this journey to showing how transparent and useful digital advertising can be to society and the global economy.
Winner of the Sunday Times Top Women under 35 in Business Award, Philippa also won the Microsoft Chairman's award, She has been one of Ad Age's Women to Watch in Europe and is a founding alumni of The Market Academy.
Philippa became a board member and advisor to Coventry University in 2015, the same year she scooped an award from the Leadership Trust for Inspirational Leadership.
---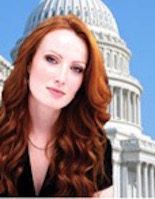 Professor Elizabeth Kucinich
Consultant
Drawing from her extensive experience inside the U.S. political system and work experience in five continents, Professor Kucinich works to strengthen the institutional capacity of organisations who work to bring social, economic, energy, health, agricultural and ecological systems into balance. Elizabeth employs a combination of systems thinking and strengths-based appreciative inquiry bringing to the table approaches that underscore the primacy of eco-logical design and human vision.
In recent years she has taken a leading position in strengthening a network of initiatives working with digital asset technology to design monetary systems based upon bioregional regeneration. She has led international dialogues and keynoted conferences helping to reframe paradigms and facilitate transformational thinking in fields of human and ecological security and systems of abundance.
In 2018, Elizabeth was appointed by the European Commission to the Sino-EU Panel on Land and Soil. She is an appointee to the Culinary Institute of America's Liberal Arts Advisory Council, America's highest ranked culinary school, and served as a board director for notable organizations including, Board Policy Chair for the Rodale Institute, the oldest organic research institute in America (2012-2018) and founding board member of J/P HRO, Sean Penn's Haitian Relief Organization (2010-2015).
Elizabeth is an advisor to DCEFF, the world's largest environmental film festival and has produced several award-winning documentaries including GMO-OMG and Hot Water, about radioactive contamination of groundwater across the United States from the uranium industry.
Elizabeth was a Congressional liaison for the 63rd President of the UN General Assembly focusing on international monetary systems reform; Director of Government Affairs for PCRM, focusing on US legislative and regulatory agency promotion of the prevention and reversal of disease through plant-based diets, and the human-centered research modeling and casualty training (2009-2013); and Director of policy at the Center for Food Safety, with a focus on agriculture, biotech and health, in Washington, DC (2013-2015).
---
Professor Mark Radford CBE
Chief Nurse, Health Education England, & Deputy Chief Nursing Officer for England
Mark Radford is Chief Nurse at Health Education England (HEE) and Deputy Chief Nursing Officer (England). Mark joined HEE in October 2019 and is seconded from his role in the CNO team where he held the lead for improvement and innovation.
Mark has worked in Perioperative, Emergency and Intensive Care in the UK and Europe. His has previously been Chief Nurse of a University Teaching Hospital and Consultant Nurse in Emergency and Trauma care. Mark is Professor of Nursing at Birmingham City and Coventry Universities and has published research on staffing, advanced practice, perioperative and trauma care.
---
Professor Ian Campbell OBE
Interim Executive Chair for Innovate UK
Dr Ian Campbell was appointed Interim Executive Chair of Innovate UK, the UK's innovation agency, in May 2018, having joined as Director for Health and Life Sciences in 2016. Ian is an experienced executive in life sciences and the diagnostics sector. He served as Chief Executive of Arquer Diagnostics, a company developing and commercialising immunoassay tests for cancers of the urinogenitary tract.
Previously he served as Chief Executive of Imperial College spin-out company Molecular Vision, developing a disposable, quantitative point-of-care diagnostic platform, before being acquired by Abingdon Health in 2012. Ian has also served as Commercial Director with Bespak Europe. Ian has a strong scientific background, gaining his PhD at the University of Glasgow.
---
Professor Philippe Vanrie
For almost 20 years (1999-2017), Philippe Vanrie was CEO of EBN, the leading pan-European Network bringing together 200+ Business & Innovation Centers (BICs), Innovation-based Incubators, Accelerators, Clusters, Innovation Agencies and Entrepreneurship Centers across Europe and beyond. A community gathering hundreds of business & innovation support organizations, thousands of smart innovators and high-potential entrepreneurs.
For four years (2017-2020), Philippe took over the mandate of Heading EUREKA, a Brussels-based inter-governmental organization supporting and funding innovators, knowledge actors, SMEs and industry leaders, across 40 countries (EU Countries but also UK, Israel, Norway, Switzerland, Canada, South Korea, South Africa, Chile, and Argentina).
He championed the transformation of EBN and EUREKA into high-caliber innovation networks, interacting between policy makers, promising innovative entrepreneurs and ecosystems enablers. Philippe became a reputed international expert in innovation, incubation/acceleration, entrepreneurship, economic development, public/private partnerships, and of course European funding & affairs. Philippe has indeed a long collaboration experience with the European Commission (EC) and other European institutions (EIB, EIT), as well as the European Space Agency (ESA), and a series of national & regional governmental agencies. He initiated and conducted a wide series of EC-funded collaborative projects in various fields:, regional innovation ecosystems (S3), digital entrepreneurship, clusters management and inter-clusters collaboration, satellite applications, open innovation (SAP, JP Morgan Chase, Oracle, Procter & Gamble), social innovation, internationalization of SMEs, and university/business cooperation.
He founded EcoSystemiX in 2020, a consultancy specialized in innovation Ecosystems, and worked 18 months (2021 & 2022) for Thesame Innovation, a regional innovation agency located in Annecy, in the Auvergne Rhône-Alpes Region, with the mission to renew its strategy & develop its partnerships. In 2022, after a 6-months assignment to structure the Secretariat of the D4DHub (Digital4 Development) initiative (DG-INTPA), he started a mission as Head of European Affairs at both the Walloon Agri-Food Cluster (Belgium) and later of the University of Vaasa (Finland), while conducting several missions & studies for the EC (DG-RTD), the EIC (European Innovation Council), the EIT (European Institute for Innovation & Technology), EY and Deloitte, in various fields such as bioeconomy, blue economy, circular economy, deep-tech scale-ups, Food-Tech and Ag-Tech.
He started 2023 by being nominated as Chair of an EU-Experts Group on R&I Knowledge Valorisation for the EC (DG RTD) within the framework of a Mutual Learning Exercise (Policy & Practices) across the EU. Engineer by education (M.Sc.), graduated from the Gembloux (B) Agronomic Engineering University (Gembloux Agro-Bio Tech/Liège University), and from the University of Louvain (B) in Innovation Management, Philippe started his career as a statistician at the University of Brussels (ULB).
---
Professor Martin Reeves
Chief Executive, Coventry City Council
District and an outer London Borough and was Programme Director for WorkSmart; Westminster City Council's flagship transformation programme.
Martin spent much of his early career as a lecturer and researcher, and has a PhD in applied economics.
He is the first Honorary President of LARIA (Local Authorities Research and Intelligence Association) and on the board of the Centre for Cities.
He has been President of SOLACE (Society of Local Authority Chief Executives) and is currently its national spokesperson on local government finance and future funding.
He is the Local Government Association (LGA) National Procurement Champion.
He is on the King's Fund General Advisory Council and Chairs the National Cross System Board for Sustainable Health & Social Care.
---
Ambassador Thomas Reilly
Senior Advisor and Head of UK Public Policy at Covington & Burling LLP
Ambassador Thomas Reilly, Covington's Head of UK Public Policy and a key member of the firm's Global Problem Solving Group and Brexit Task Force, draws on over 20 years of diplomatic and commercial roles to advise clients on their strategic business objectives.
Ambassador Reilly was most recently British Ambassador to Morocco between 2017 and 2020, and prior to this, the Senior Advisor on International Government Relations & Regulatory Affairs and Head of Government Relations at Royal Dutch Shell between 2012 and 2017. His former roles with the Foreign and Commonwealth Office included British Ambassador Morocco & Mauritania (2017-2018), Deputy Head of Mission at the British Embassy in Egypt (2010-2012), Deputy Head of the Climate Change & Energy Department (2007-2009), and Deputy Head of the Counter Terrorism Department (2005-2007). He has lived or worked in a number of countries including Jordan, Kuwait, Yemen, Libya, Iraq, Saudi Arabia, Bahrain, and Argentina.
At Covington, Ambassador Reilly works closely with our global team of lawyers and investigators as well as over 100 former diplomats and senior government officials, with significant depth of experience in dealing with the types of complex problems that involve both legal and governmental institutions.
Ambassador Reilly started his career as a solicitor specialising in EU and commercial law but no longer practices as a solicitor.