International Advisory Committee
This Committee is responsible for reviewing and supporting international activities across the Coventry University Group and providing assurance to the University's Board of Governors that such activities where appropriate support the international pillar of the University's corporate strategy as well as the other international activities. Membership of the International Advisory Committee is drawn from Governors, Non-Executive and Executive members.
The subsidiary company currently under the International Advisory Committee's remit, as determined by the University's Board of Governors, is CU Management Services Limited. Members of the Committee, with the exception of Furrkh Aslam, David Pilsbury and Ian Marshall are also directors of the company.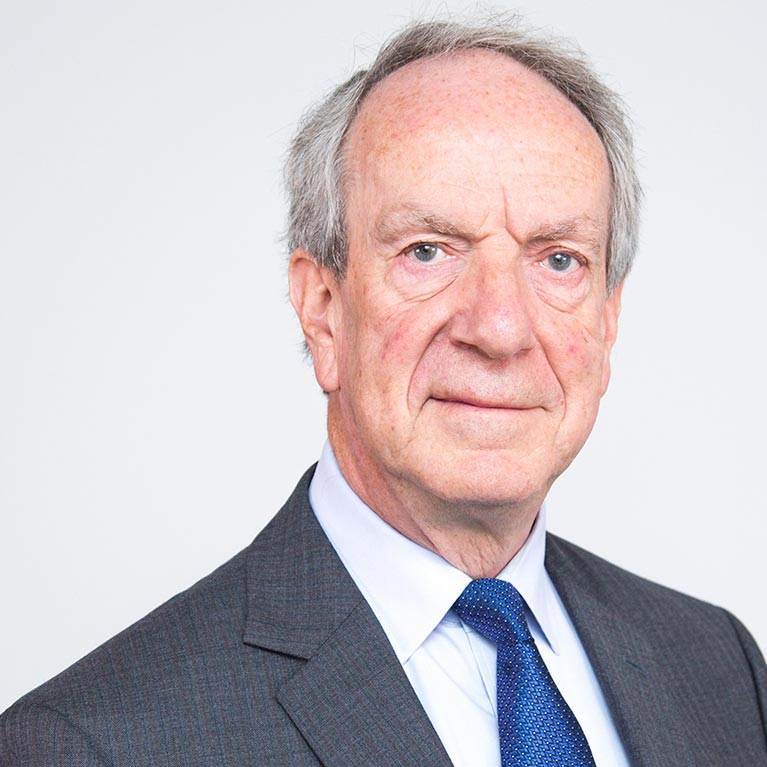 Edward Stroud
Non-Executive member (Chair)
Appointed to the Board of Governors in September 2018, Edward is a Cambridge University graduate, a business graduate of the Scottish Business School and a Fellow of the Institute of Mechanical Engineers. They have spent a number of years in manufacturing and exporting as a technical and managing director before a period in merchant banking. For the past 10 years Edward has held a number of positions in Oleo International, a global leading technology business in the transport sector, most recently as a director, responsible for the Chinese factory and business operation and new product development.
---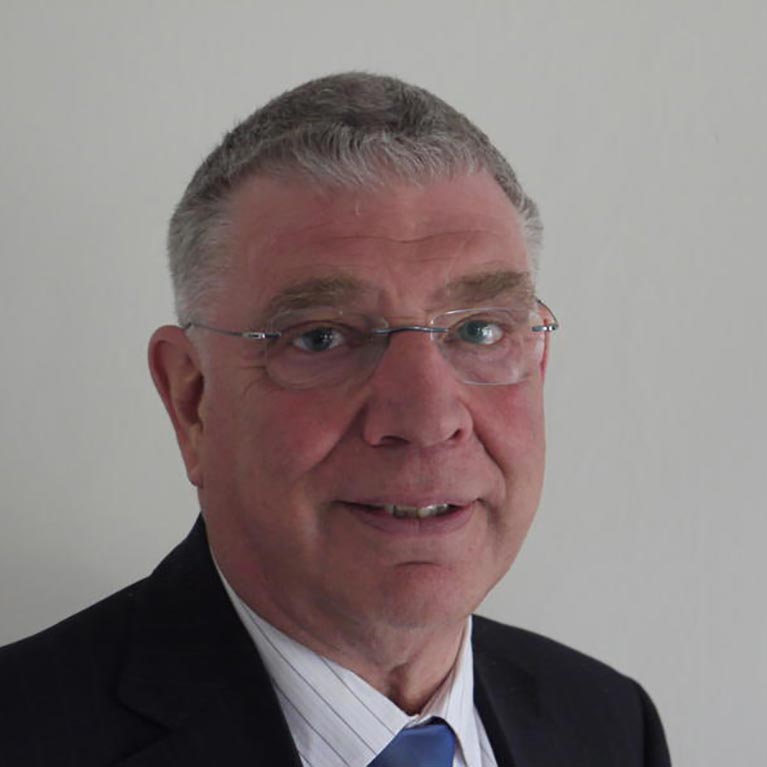 Frank Mills
Executive member
Frank is currently Managing Director of Coventry University Enterprises Limited, which is a wholly owned commercial subsidiary of Coventry University. Coventry University Enterprises Limited is responsible for the running of a successful Technology Park, Conference Centre, Recruitment Agency and a specialist division focusing on the delivery of business incubation and start-ups support, entrepreneurial and skill development, particularly focused at SMEs, to support economic development.
Frank also has overall responsibility for an overseas subsidiary in Singapore specialising in virtual technologies. In 1999, following a long career with BT in an international customer facing environment, they were appointed BT Regional Director, West Midlands and in 2007 as non-executive director to the BT West Midlands Board.
Frank's previous appointments have included Chair of the Solihull NHS Care Trust, Chair of Sandwell Skills and Economic Regeneration Partnership and Chair Screen, Image and Sound Economic Development Group. Frank lives in the West Midlands and is married with a grown up family.
---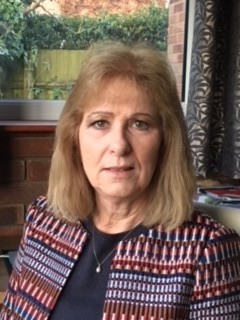 Magi Hoppitt
Executive member
Magi is an experienced HR practitioner and Chartered Fellow of the Chartered Institute of Personnel and Development. They joined the University in 2007 following a number of years working within the NHS as Associate Director of HR. Magi is currently the Chief People Officer accountable for developing and delivering the People Strategy in support of the Corporate Plan and the provision of the full range of employment and HR services for all employers within the Coventry University Group. Magi brings more than 30 years HR expertise gained in both the public and private sector to the Group and the Commercial Advisory Committee.
Magi is also a member of the Commercial Advisory Committee.
---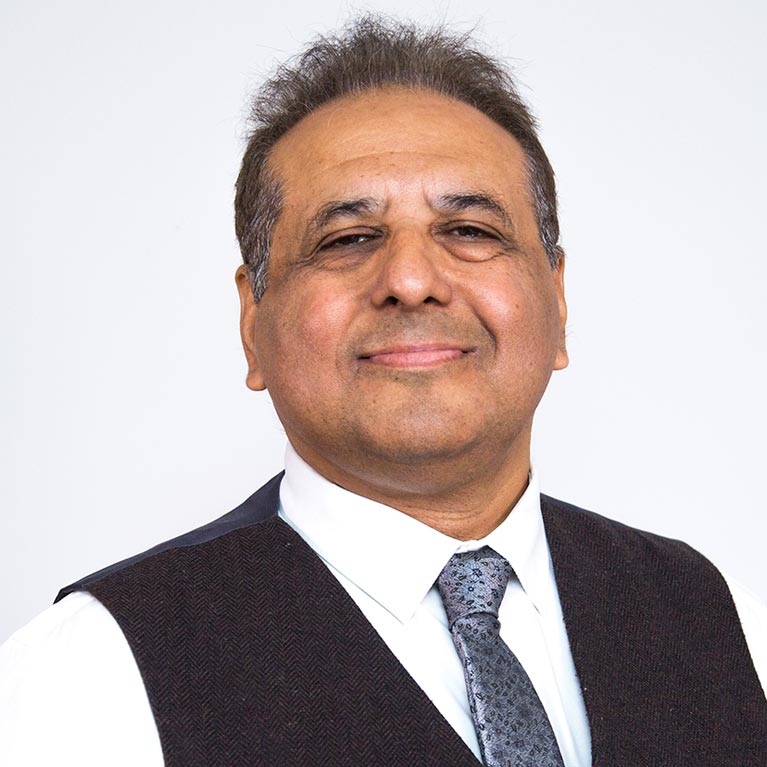 Furrkh Aslam
Executive member
Appointed as a Staff Governor in September 2018, Furrkh is a Senior Lecturer in Computing based within the Faculty of Engineering, Environment and Computer.
Furrkh first joined the university in 1998 and has taught in the areas of E and M Commence, Business Continuity, Global Business development and System analysis. They are interested in overseas recruitment and collaboration, having travelled extensively to the Indian sub-continent.
Furrkh has held posts in secondary schools and Further Education and was also an Ofsted inspector. They have managed their own printing and marketing company, IT consultancy and software development house.
A senior yoga instructor for Yoga Alliance UK and joint co-founder of his own martial arts school, Furrkh is also a trustee on the board at the Coventry Refugee and Migrant Centre and is an advisor to the Coventry Girls and Boys club.
Furrkh is also a trustee of the Coventry University Students' Union and a member of the Board of Governors.
---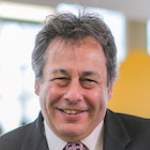 David Pilsbury
Executive member
David leads international engagement for the University through the International Office, Academic Partnership Unit and Centre for Global Engagement. They are responsible for the University's international campuses, joint-ventures and trans-national learning. David led the establishment of the University's London campus and has embedded and developed international outreach programmes across the University. David was previously chief executive of the Worldwide Universities Network and was head of research policy at HEFCE.
---
Peter Reynolds
Non-Executive member
Peter, first appointed to the Board of Governors as an Independent Governor in September 2020, is a marketing and sales specialist with over 30 years' experience in consumer goods and professional services in national and international leadership roles. They were previously a board governor of Instructus (a charity that supports apprenticeships and other workplace learning) and Chair of The Institute of Paralegals.
Peter's international know-how comes from 15 years living and working overseas. Based in Bangkok for seven years, they worked across the whole of Asia helping companies create and implement growth strategies. On moving to Switzerland, they led the EMEA sales function for a large US consultancy.
Peter is active in his local community, being a committee member of drama and folk music groups.
Peter is also a member of Strategy, Finance and Resources Committee and Board of Governors.
---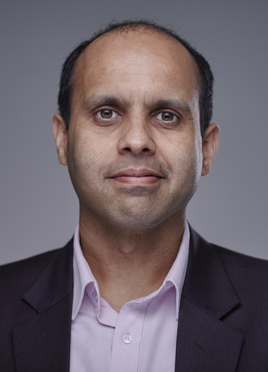 Rajat Saboo
Non-Executive Member
---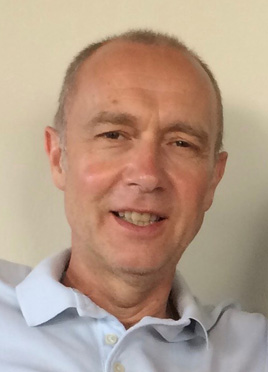 Nicolas Taylor
External Co-opted Governor
Appointed to the Board of Governors in September 2020, Nicolas is an International Business Lawyer, Board Adviser and Legal and Compliance Specialist, expert in guiding the development and delivery of critical business and legal strategies for high-growth businesses to drive sustainability and risk awareness.
Nicolas currently serves as General Counsel to Jones Lang LaSalle EMEA, having previously been the Legal Director for Dell Computer in Europe and Latin America and a solicitor in London. They have a proven track record leading and integrating a broad range of acquisitions to expand into emerging territories and enable core market transformations. Nicolas has extensive experience of negotiating and delivering international projects and investments and building strong cross-cultural senior stakeholder relationships to board and government level.
Nicolas holds an LL.B. with French Law from the London School of Economics and Political Science and the University of Strasbourg and can speak six languages including English, French and Spanish.
Nicolas is also a member of the Board of Governors.
---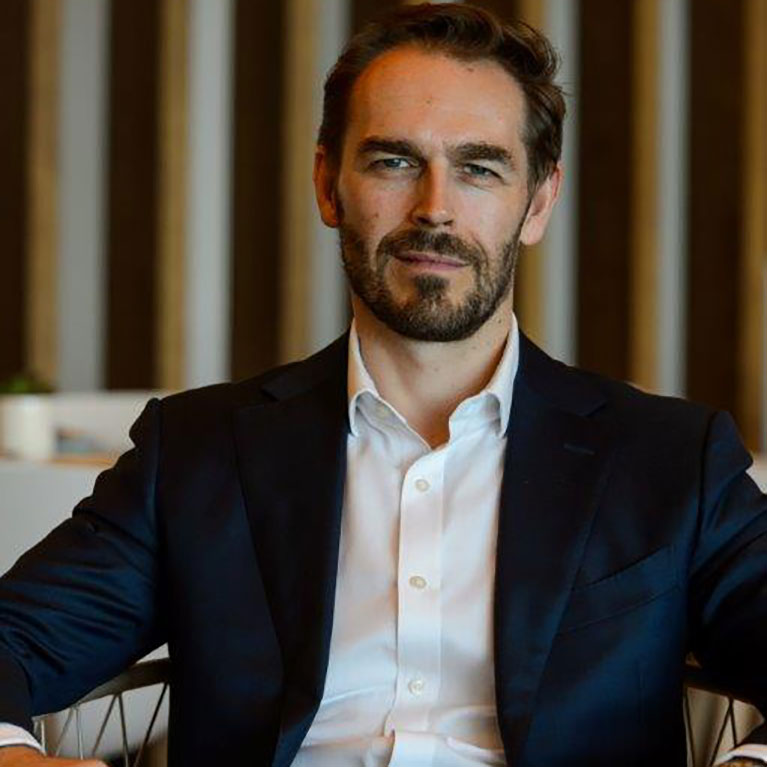 David Totté
Non-Executive member
David is a business leader with over 20 years professional work experience, having held various global and pan European P/L Business Management, and Commercial leadership roles, within multinational listed companies such as Saint-Gobain, Dow Chemical and De Beers.
In addition, they have been CEO and MD, in a more entrepreneurial capacity in partnership with private equity, having built up from scratch a 100M€ business within the automotive aftermarket sector in France, over a period of 7 years.
Currently, David oversees the commercial transformation at Spectris Plc, as Group Sales and Marketing Director, responsible for transforming a global commercial organisation of 5k people across Spectris's 13 operating companies. The role involves ensuring Spectris's sales, marketing, customer service and product management teams, are focused on delivering the group strategy and objectives.
David is multi-lingual and speaks fluent French, German, and English. They have a bachelor's degree in engineering from Durham University and an MBA from the Solvay business school in Brussels.