Education Advisory Committee
This Committee is responsible for reviewing and supporting the educational activities across the Coventry University Group and providing assurance to the University's Board of Governors that such activities where appropriate support the education pillar of the University's corporate strategy as well as the other educational activities. Membership of the Education Advisory Committee is drawn from Governors, Non-Executive and Executive members.
The subsidiary companies within the Education Advisory Committee's remit are determined by the University's Board of Governors, which currently includes: Coventry University London Campus Limited, Coventry University College Limited, Coventry University Online Limited and CU Recruitment and Admissions Limited. Members of the Committee are also directors of these companies

David Frost CBE, DL
Non-Executive member (Chair)
David was appointed as an Independent Governor in February 2017 and is also currently Chair of the Education Advisory Committee. He is currently the Chairman of Coltman Precast Concrete Ltd and a Deputy Lieutenant for the West Midlands. Between 2003 and 2011 he was appointed as the Director General of the British Chambers of Commerce, representing the interests of 100,000 businesses from Westminster. Prior to this, David was the Chief Executive of the Coventry and Warwickshire Chamber of Commerce.
---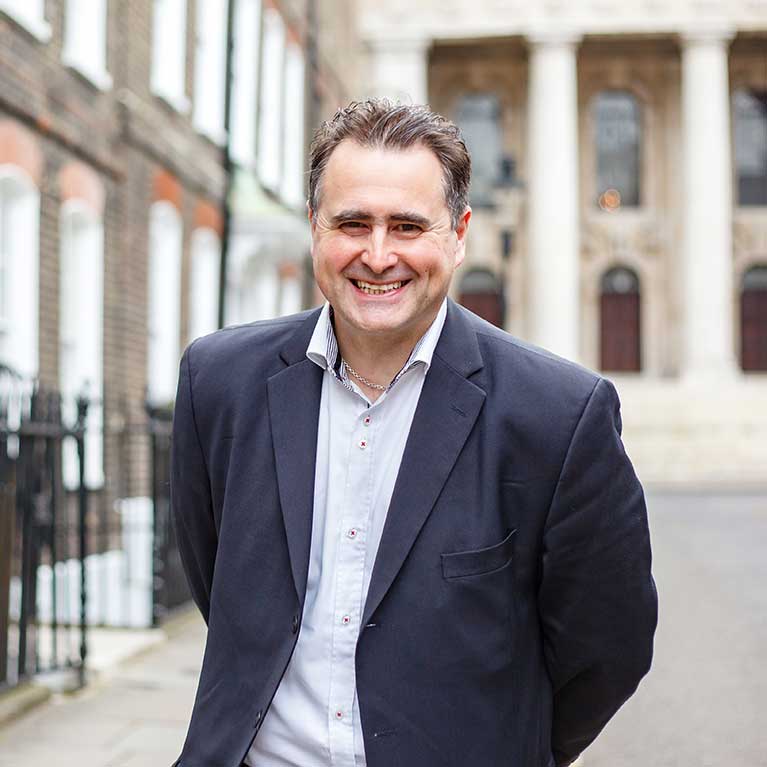 Simon Carter
Non-Executive member
In their commercial life, Simon was appointed Marketing and Propositions Director for RM Education in January 2019, the leading EdTech business providing technology products and service solutions to primary and secondary schools across the UK and globally.
Simon's career has spanned a number of sectors, from Technology to Travel, Retail to Telco, Utilities to Financial Services, Education to the Third Sector, on client side and agency, where they have held senior marketing and commercial roles.
They were VP and Head of Field Marketing across Europe, Middle East, India and Africa for the IT Services business Fujitsu for seven years and have held Board-level positions for Thomas Cook, the Post Office, Virgin, EdF Energy and NatWest Bank. For the last two years Simon has been developing a more independent career, as Interim Marketing Director for the travel brand, Wendy Wu Tours; Strategy Director for the UK's largest Health and Safety brand, Arco Ltd; and before that as Interim CEO of strategic communications research consultancy, ComRes.
Simon is a Liveryman for the Worshipful Company of Marketors, a Freeman of the City of London, and was a columnist for the magazine, Marketing Week, for 4 years. Simon speaks regularly at industry conferences and has been a judge for many marketing and customer service awards. They are an alumnus of Coventry University, having graduated with a BSc Hons in Geography in 1988.
---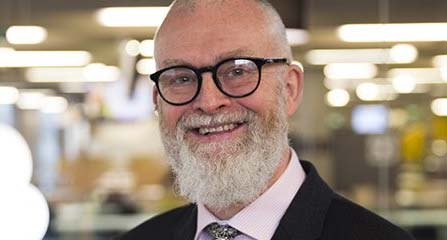 Ian Dunn
Executive member
Ian, a Coventry graduate, has been employed at Coventry since 1992 and was appointed Provost for Coventry University Group in 2018. Ian's responsibilities include student services, the students' Union, library, centre for academic writing, registry and the teaching and learning function at the University.
As Provost, Ian is Chief Academic Officer and takes responsibility for driving the highest standards of academic excellence and supporting the leadership of the Education and Student Experience, Research and Enterprise and Innovation pillars of the Corporate Plan. Also in an increasingly regulated higher education environment, ensuring that the core educational activities of the Group are aligned to both the Corporate Plan and Excellence Frameworks (REF, KEF and TEF) has become an imperative.
Along with the other Associate Deans in Engineering and Computing Ian led the design thinking for the new Engineering and Computing Building, including the creation of Activity Led Learning, which was pivotal in the thinking behind the current Education Strategy. More recently they led the development of Coventry University College Ltd. in 2011 and were involved in subsequent developments in Scarborough and Dagenham. Ian led the creation of Coventry University Online Ltd. and the partnership with FutureLearn and the development of the Better Futures Multi Academy Trust.
In 2016 Ian was voted "Inspiring Leader of the Year" at the Guardian Higher Education Awards. They serve on several local Multi Academy Trust boards across the West Midlands, including chairing the Midlands Academies Trust. They are a member of the jobs and skills group of the Coventry and Warwickshire Local Enterprise Partnership andchair of the National Council for Entrepreneurship in Education. Ian is also a Justice of the Peace in Coventry and Warwickshire.
---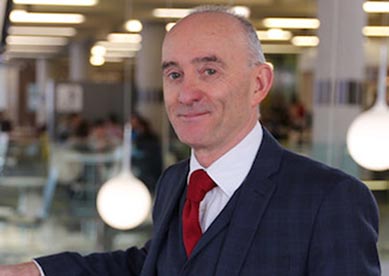 Professor Guy Daly
Executive member
Professor Guy Daly is Deputy Vice-Chancellor (Education and Students) and is responsible for providing direction, leadership and overall management of the education and student experience portfolio for Coventry University Group. Prior to taking on the role of DVC (Education and Students), Guy was Pro Vice-Chancellor (Health and Life Sciences).
They are currently a Non-Executive Director of University Hospitals Coventry and Warwickshire NHS Trust, in addition to being a trustee of: ExtraCare, a leading not-for-profit developer of housing for over 55 year olds; RESEC (Research in Elderly and Specialist Care), which aims to improve the quality of research in specialist and elderly care; and The Human City Institute (HCI), a third sector social policy think-tank.
Guy has also been a member of various national UK and local groups and bodies including: Executive Member (International/Global) of Council of Deans of Health (affiliated to Universities UK), West Midlands Clinical Senate, West Midlands Combined Authority Wellbeing Board, Coventry Health and Wellbeing Board, and was a Non-Executive Director of Coventry and Warwickshire Partnership NHS Trust. They were a member of the Coventry and Warwickshire Sustainability Transformation Partnership (STP) Better Health - Better Care - Better Value Board and chaired its Clinical Design Authority Board.
Guy is a social policy academic and his research interests are in health policy, social care (personalisation, choice, adult social care), housing policy, local government, and the governance of public services generally.
---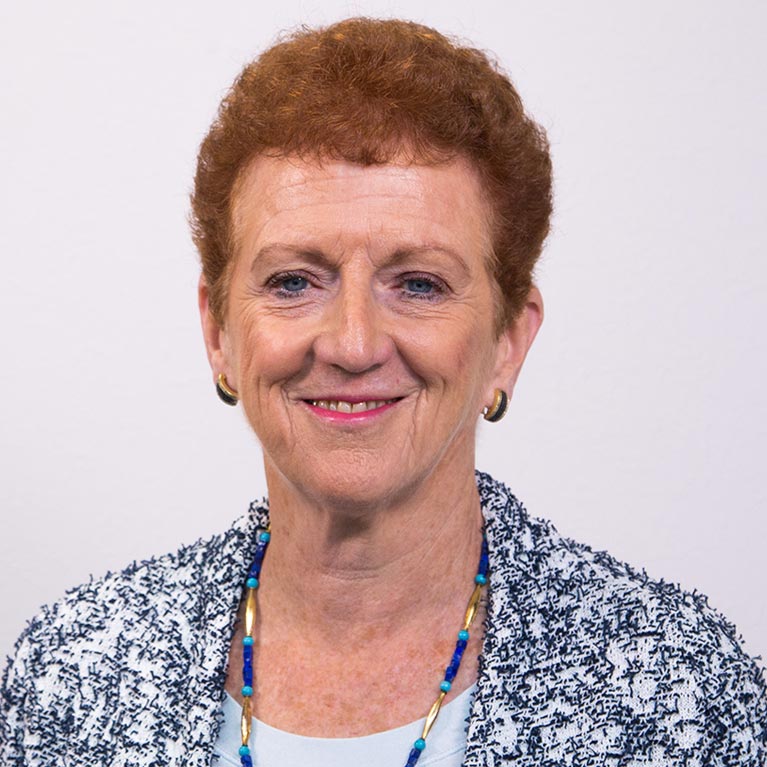 Sue Horner MBE
Independent Governor
Appointed to the Board of Governors in September 2018, Sue began a career as a school teacher and has been at the forefront of developments within the national curriculum in the UK in her capacity as Director of Curriculum for England, leading a team working on the national curriculum and regulating GCSE and A level examinations. Sue is a leader in education and the arts with a commitment to young people, their futures and what they need to succeed.
Sue has also worked at an international level in Rwanda and Oman assisting in the redevelopment of their education systems and is recognised as an international expert on reading and its assessments.
Closely involved with arts charities, particularly those working with children and young people, they are focussed on creative writing and reading. In 2013 Sue was awarded an MBE for services to literature.
Sue is also Chair of the Charities Advisory Committee and a member of the Board of Governors.
--- Yvonne Rose
Non-Executive member
Yvonne has considerable experience within the Secondary and Further Education sectors. They were the Head of Service for the Secondary Phase of Education and Training for the Warwickshire Local Authority, from between April 2010 - December 2014and was responsible for meeting the needs and requirements of children and young people, aged 11-19, in Warwickshire through the provision of sufficient and adequate education and training places. Previous to this role, Yvonne was the Director of Learning for the Learning and Skills Council, Coventry and Warwickshire, where they were responsible for the planning and funding of all mainstream provision including FE colleges and apprenticeships.
Yvonne has previously held positions as Governor for both Stratford-upon-Avon College, was Chair of the Quality and Standards Sub-Committee and Moreton Morell Agricultural College. They have also previously been a member of the following boards/forums: Coventry Diocesan Board of Education, Warwick University Board Institute of Education, LSC National Learning Forum and both the Coventry and Warwickshire Children and Young Peoples Partnership Boards. Yvonne was also Joint Chair for the Coventry 14-24 Strategic Forum from 2001 to 2005.
A keen gardener and conservationist, Yvonne is currently Chair of Pebworth in Bloom and an active member of several locally based community organisations.