Commercial Advisory Committee
This Committee is responsible for reviewing and supporting commercial activities across the Coventry University Group and providing assurance to the University's Board of Governors that such activities where appropriate support the enterprise and innovation pillar of the University's corporate strategy as well as the other commercial activities. Membership of the Commercial Advisory Committee is drawn from Governors, Non-Executive and Executive members.
The subsidiary companies within the Commercial Advisory Committee's remit are determined by the University's Board of Governors, which currently includes: CU Services Limited, The Futurelets Limited, PeoplesFuture Limited (trading as FutureWorks) and Coventry University Enterprises Limited. Members of the Committee are also directors of these companies.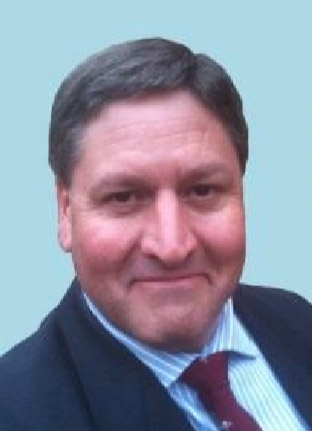 Fred Wright
Non-Executive member (Chair)
Appointed as an Independent Governor in September 2018, Fred is the Group Operations Director of the volume housebuilder and developer, HarperCrewe (Holdings) Ltd. As both a board advisor and consultant, Fred has worked with clients including the Department of Business, Energy and Industrial Strategy, Homes England, UK Home Office and a selection of FTSE 100 companies.
With over 30 years' experience in the private sector, they have worked at C-level for a range of multinationals including Royal Dutch Shell, Michelin Tyre Plc, Calor Group Plc and on an international basis for the world's largest privately-owned trading group SHV Energy NV.
Fred currently holds a portfolio of non-executive director roles in both the public and private sectors and is Chair of the Audit and Risk Assurance Committee of two SE based local authority trading companies (LATCs), engaged in construction, regeneration and place making.
Fred is also a member of the Board of Governors and the Strategy, Finance and Resources Committee.
---

Andy Meehan
Non-Executive member
Andy currently holds the role of Pro-Chancellor, following their appointment to the Board in February 2017 and having served as Deputy Chair of the Board of Governors for three years. Andy is a graduate of Oxford University, a chartered accountant and for 30 years enjoyed an executive career mainly in the retail sector, having had roles as finance director and chief executive of several companies including Selfridges, Mothercare and Co-operative Retail Services.
For the last 12 years, Andy has had a portfolio of chairing and non-executive directorships across commercial, public and charity sectors, including GHD Group, Fortnum and Mason and Myton Hospice.
---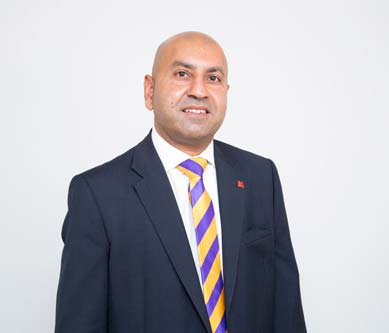 Rav Bagri
Non-Executive member
Rav has over 30 years' experience of working in the Financial Services sector throughout the UK. They have held senior roles at Nationwide Building Society, Santander Corporate and Metro Bank and is responsible for pro-actively engaging with and supporting businesses across a wide range of sectors to provide bespoke funding and banking solutions to fuel their growth ambitions.
Ravi's current role as Local Director at Metro Bank is a key leadership role with a disruptor bank with a strong focus on creating fans across the Retail, Private and Commercial banking sectors whilst working closely with local community organisations.
Rav was formerly Head of Commercial Banking at Unity Trust Bank and has won several regional and national awards in recognition of his contribution to business and banking.
---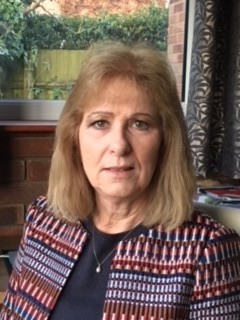 Magi Hoppitt
Executive member
Magi is an experienced HR practitioner and Chartered Fellow of the Chartered Institute of Personnel and Development. They joined the University in 2007 following a number of years working within the NHS as Associate Director of HR. Magi is currently the Chief People Officer accountable for developing and delivering the People Strategy in support of the Corporate Plan and the provision of the full range of employment and HR services for all employers within the Coventry University Group. Magi brings more than 30 years HR expertise gained in both the public and private sector to the Group and the Commercial Advisory Committee.
Magi is also a member of the International Advisory Committee.
---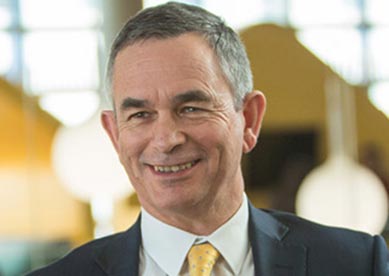 Professor Ian Marshall
Executive member
Ian is currently the Deputy Vice-Chancellor and Chief Operating Officer for Coventry University. Ian's responsibilities include UK student recruitment and admissions, information technology services, timetabling marketing and external affairs.
They became Deputy Vice-Chancellor following extensive work in support of the University's research and applied research capabilities and was previously Dean of the then Faculty of Engineering and Computing.
Ian began the UK's first masters and undergraduate degree programmes for computer game technology in the late 1990s at Abertay University, Dundee, having established the International Centre for Computer Games Technology there in 1999. Ian has over 20 years' experience in the higher education sector and has led consultancy for BP Exploration, the World Health Organisation, TSB, B&Q, Shell and GEC Marconi.
Ian is also a member of the International Advisory Committee.
---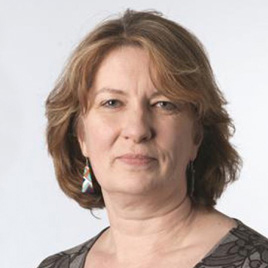 Anne Obey
Independent Governor
Appointed as an independent governor in September 2020, Anne is a Chartered Accountant with over 30 years' experience. Anne is Director of Financial Reporting at Nationwide Building Society, having worked since 2007 in leadership roles in finance and internal audit. They have spent over 20 years in the audit practice of a PricewaterhouseCoopers specialising in retail financial services Aand has extensive experience of finance, risk management and internal controls.
Anne also chairs the board of Centre for Sustainable Energy, a charity working to change the way we think and act about energy.
Anne is also a member of the Commercial Advisory Committee.
---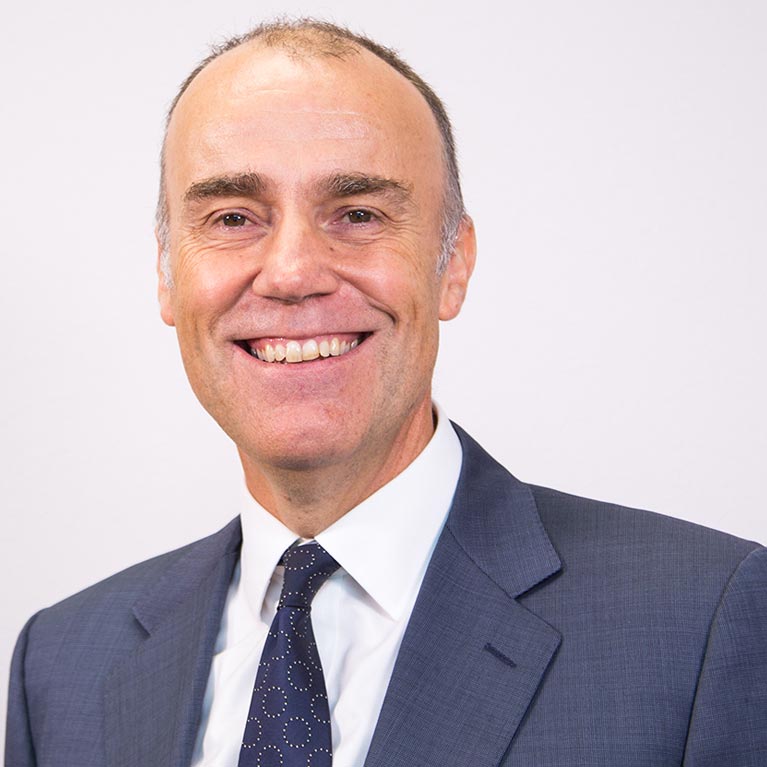 Nick Sale
Non-Executive member
Appointed as an Independent Governor in September 2018, Nick became Deputy Chair of the Board of Governors and Pro-Chancellor in September 2020. They are an experienced business leader and company director who worked as a chief operating officer in the automotive industry until early in 2018. Nick has had a successful track record working throughout the world in the IT and engineering services industry, with particular expertise in outsourcing and offshoring. In addition to working as an independent consultant, Nick has also started a cyber-security consultancy with an old work colleague. They are a Chartered Engineer and Fellow of the Institute of Engineering and Technology.
---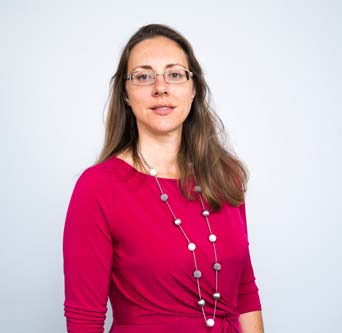 Nemone Wynn-Evans
Non-Executive member
Nemone joined the Board of Coventry University Enterprises Limited in 2016, and subsequently joined the Commercial Advisory Committee in 2018.
Nemone's business experience is in financial services, with current non-executive positions in the consumer financial services sector, as Senior Independent Director and Chair of Risk at a friendly society in the savings and insurance sector, and at a regional building society offering savings and mortgages. They are also a non-executive director of a generator and supplier of 100% renewable power, which is an innovator in energy services.
In addition, they have an executive role at an independent private office in the Midlands, which provides investment management services to high net worth private clients.
Nemone's background is in the equity capital markets sector of the City of London, including as finance director on the main board of a stock exchange, having begun a career in corporate finance and broking. They are a Fellow of the Chartered Institute of Securities and Investments, holds an MBA from Cranfield School of Management, and read PPE at Oxford University.
---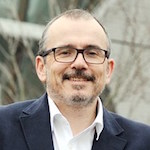 Paul Noon OBE
Executive member
Paul leads Coventry University's enterprise and innovation work following a successful career spanning over a quarter of a century with the Foreign and Commonwealth Office (FCO), representing and promoting the best of British industry and technology across the globe. Their aim in the role of Pro-Vice-Chancellor for Enterprise and Innovation is to push forward the University's ambitious strategy for world-wide growth by building on current success and extending the reach of Coventry's business-focused research and commercial activities.
Paul believes that creating the translational bridge between industry and academia supports better students, better research and faster more sustainable growth in the economy. They sit on the boards of Coventry University Enterprises, CyberOwl (an award winning cyber security spinout) and Inocardia (a novel human-cell based assay for assessment of cardiovascular liability). Paul also sits on the West Midlands Regional Council for the CBI and stakeholder panel for Cadent.
Before joining the University, Paul was Regional Director of UK Trade and Investment (UKTI) West Midlands, where their main role was to support local businesses to grow and develop their export markets, as well as attracting inward investment to the region. Paul is a champion of devolution, working collaboratively with the West Midlands Combined Authority and the Midlands Engine to drive growth and prosperity in these important regions.