REPLACE I & II
RESEARCHING FEMALE GENITAL MUTILATION (FGM) INTERVENTION PROGRAMMES LINKED TO AFRICAN COMMUNITIES IN THE EU
FUNDER
European Commission Dephne III Action Grant
VALUE
REPLACE I ~ £151,000
REPLACE II ~ €650,000
PROJECT LEAD
COLLABORATORS
University of Gent, FORWARD UK, FSAN, CESIE, Gabinet, APF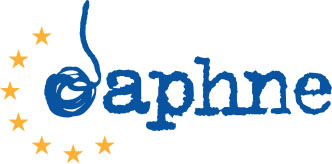 PROJECT OBJECTIVES
The REPLACE II project follows on from the Daphne-funded REPLACE I project which investigated the reasons why FGM persists in the EU despite years of campaigining to end the illegal practice, in order to produce a behavioural change model or 'toolkit' that could be applied to ending FGM in the EU.
The second phase of the project aims:
To implement and evaluate the REPLACE I community-based behaviour change intervention for ending FGM with practising communities in the EU;
To evaluate the experience of using the community-based participatory methodological approach and the behaviour change framework within the toolkit, amongst those involved;
To develop an index of community readiness to end FGM;
To engage communities in devising strategies and interventions for change and to evaluate their effectiveness;
To build sustainability of the toolkit through knowledge transfer and capacity building with a range of partners and communities in the EU.
RESEARCH IMPACT
This 24 month project (which commenced in March 2013) will implement and evaluate the REPLACE Toolkit and REPLACE Community-Based Behaviour Change Framework and Toolkit for ending FGM amongst the African diaspora in the EU which was developed in REPLACE1. This will be done using the Somali and Sudanese communities in the UK and Netherlands that were involved in the REPLACE1 project and also by rolling out to different diasporic African groups in Italy (Eritrean and Ethiopian), Spain (Gambian and Senegalese) and Portugal (Guinea Bissau). The Toolkit and framework will then be revised and updated enabling it to be used as a self-sustaining tool for implementing community-based behaviour change approaches to ending FGM across the EU and beyond.