Researching Female Genital Mutilation (FGM) Intervention Programmes Linked to African Communities in the EU (REPLACE)
Funder
European Commission DAPHNE III
Total value of project
£151,000
Project team
Professor Hazel Barrett, Professor Katherine Brown, David Beecham
Partners
Foundation for Women's Health Research and Development (FORWARD), UK; West Midlands European Centre (ASBL), Belgium; Federation of Somali Associations in the Netherlands (FSAN), Netherlands
Duration of project
2010 - 2011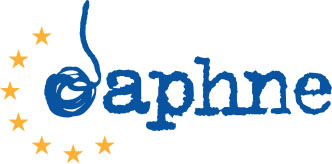 ---
Project overview
The REPLACE project was a pilot project which used participatory action methods (PAR) to identify particular behaviours and attitudes which contribute to the perpetuation of FGM amongst practising communities in the EU. This was combined with behaviour change approaches to develop a new approach to tackling FGM which is grounded in research with FGM practising communities. This new approach recognised that the practice of FGM occurs within a wider socio-cultural context and the behaviours and decisions of others are critical in relation to the outcome of whether or not FGM is carried out.
The REPLACE Behaviour Change Framework is a cyclic model based on a combination of individualistic and socially-based behaviour change models. It describes how a community is influenced by the behaviour change of influential individuals. It is a cyclic model as it recognises that in order to achieve the goal of ending FGM, a number of cycles of behaviour change will need to take place in the community.
Project objectives
The REPLACE project aimed:
To understand the barriers preventing the ending of FGM amongst Somali and Sudanese communities in the Netherlands and UK, using a participatory action research (PAR) approach.
To map the antecedents for ending FGM identified by practising communities to behaviour change models and approaches.
To evaluate the behaviour change content/approach of current FGM intervention materials.
To produce a toolkit aimed at non-governmental (NGO) and civil society organisations (CBO), which provides a practical guide on how to use health behaviour change with targeted communities to end FGM.
Impact statement

The results from the REPLACE project have been implemented by Coventry City Council (CCC) who in 2013 became the first local authority in the UK to support a full council motion to condemn the practice of FGM with Barrett's research used as evidence.

As a result of the REPLACE project Barrett got funding from Coventry City Council and a number of Foundations to develop the first webapp on FGM for young people in the UK followed by one for safeguarding professionals:

The Petals for Young People application was endorsed by the NSPCC and Childline and is a linked resource on their website. Petals for Young People has also been adopted by Coventry City Council, and Wolverhampton City Council and is recommended for use in secondary schools. The Petals for professionals webapp is being used to train safeguarding professionals. As a consequence of the success of the Petals apps, the Petals for Young People web-application won the London Design Gold Award in 2016. In 2018 Barrett was honoured by the PEACE Foundation in the USA and was named Global Woman for her training and educational contribution concerning FGM.

Outputs

Barrett, H R, Brown, K and Beecham, D et al (2011) REPLACE: Pilot Toolkit for Replacing Approaches to Ending FGM in the EU: Implementing Behaviour Change with Practising Communities. Coventry University. ISBN978-1-84600-0430.

Brown, K, Beecham, D & Barrett, H, (2013), The applicability of behaviour change in intervention programmes addressing FGM in the EU: integrating social cognitive and community level approaches. Obstetrics & Gynaecology International.

Petals for young people - petals.coventry.ac.uk
Petals for professionals - petals.coventry.ac.uk/professionals

Various Conferences and policy forums.