Europeana Space: Best practice network: spaces of possibility for the creative reuse of digital cultural content (ESpace): Open and Hybrid Publishing Pilot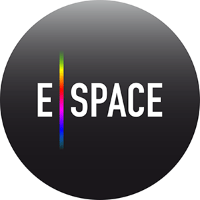 Collaborators
Professor Joanna Zylinska, Goldsmiths, University of London; Professor Sarah Whatley, Coventry University
Duration of project
01/01/2014 - 31/12/2017
---
Project overview
The open and hybrid publishing pilot, entitled Photomediations, was a strand of the Europeana Space project commissioned by the EUs FP7. Photomediations sought to harness the image archive (with a particular focus on photography) contained in the Europeana portal in ways that put open and hybrid publishing into practice. Europeana is an EU web portal that contains millions of items from a range of Europe's leading galleries, libraries, archives and museums, including books and manuscripts, photos and paintings, television and film, sculpture and crafts, diaries and maps, and sheet music and recordings.
Photomediations was a collaboration between Coventry University and Goldsmiths, University of London and responded to the Open and Hybrid Publishing requirements of Europeana Space[1].
Project objectives
The aim was to identify creative ways to make use of the materials available on the Europeana portal so that they may be reused and remixed, driving forward the need to explore how open and hybrid publishing could be applied to the practice of image remixing, exhibitions and exhibition catalogues through a large archive of images.
This aim was achieved through the following objectives:
Inviting participation in the reuse and remixing of content in the Europeana portal, including – in the ethos of participatory methods – the skilling up of the public to do so.
Exhibiting these remixed photographic works in ways that build on the principles of open and hybrid publishing by harnessing the concept of 'flatpack'.
Sharing knowledge through a further experiment in open publishing, in the form of a book.
[1] For more information see the aims and objectives for this element.
Impact statement

This experimental publishing model of Photomediations (Open and Hybrid Publishing Pilot of Europeana Space), allowed users to experiment with different modes of publishing textual, audio and visual material; with users being able to contribute to several open chapters, with an openGLAM community member praising how it 'disrupt[s] traditional publishing structures, giving people the opportunity to become publishers themselves, and not just consumers of published content'.

Over 100 submissions were made in response to a worldwide open call to remix the Photomediations material and other forms of digital cultural heritage, with 19 selected by the Photomediations team and guest curators (Katrina Sluis, The Photographers' Gallery, Karen Newman, Birmingham Open Media (BOM) and Pippa Milne, Centre for Contemporary Photography, Melbourne). This resulted in 3 online/offline exhibitions (including at Hamburger Bahnhof Museum in Berlin), which applied the experimental publishing model to a physical exhibition model: a flat-pack structure reusable and adaptable in content and form. The Photomediations Creative Jam Cards/Remix Generator were also used as part of a MOOC exploring Open and Hybrid publishing.

The MOOC was made available in 12 languages (English, Dutch, Czech, Lithuanian, Estonian, German, Italian, Greek, Portuguese, French, Spanish, Polish), significantly widening potential participation in the remixing of images globally, with almost 1000 people enrolled from 90 different countries. A 'Hack the Book Festival' drew on these tools, and took place at the Onassis Cultural Centre in Athens (2016). At the Hack the Book Festival, teams of artists, designers, publishers, programmers, authors and entrepreneurs were tasked with reimagining the book, in which new tools were developed that worked towards creating more sustainable publishing models, which were then presented at the REMIX Summit in London (2019).

Outputs

Exhibition

Photomediations. (2016) Hamburger Bahnhof, Museum für Gegenwart, Berlin

Web

Photomediations Education Space http://photomediations.disruptivemedia.org.uk

Publications

Zylinska, J., Shaw, J., Kuc, K., Varney R., Wamposzyc, M. eds. (2015) Photomediations: An Open Book. A Europeana Space project publication. Available from http://www.photomediationsopenbook.net/ [18 December 2020]

Shaw, J. & Cotton, C. (2016) Hybrid Photomediations. Photomediations: A Reader ed. Zylinska, J & Kuc, K. Open Humanities Press

Reference: Open Hybrid Publishing Guide https://www.europeana-space.eu/wp-content/uploads/2014/04/Guide_to_Open_and_Hybrid_Publishing.pdf

Keynotes and invited presentations

29 June – 1 July 2016, Meshworks, Association for Photography in Higher Education Annual Conference. Chair and invited speaker, Plymouth University and Plymouth College of Art, Plymouth, UK

13 May 2016, Show & Tell & Touch: Digital Culture and Education, Future Classroom Lab, Brussels. Invited speaker

21 April 2016, National Photography Symposium, Derby, UK. Invited speaker

23 March 2016, Centre for Contemporary Photography, Melbourne, Australia. Invited speaker

23 February 2016, The Image Makers Public Seminar Series, Photography Studies College, Melbourne, Australia. Invited speaker

2 – 23 January 2016, BETT 2016, Excel, London, UK. Invited panel member

10 January 2016, Association for Photography in Higher Education, Arnolfini, Bristol, UK. Chair

10 – 11 December 2015, Creative reuse of cultural heritage and contemporary practices, Niguliste Museum, Tallinn. Invited speaker and panel member

4 December 2015, Centre for the study of the Networked Image, The Photographers' Gallery, London, UK. Invited participant

16 – 17 October 2014, Open and Hybrid Publishing Pilot, Europeana Space International Conference, Venice, Italy