A KnowledgE Elicitation aPproach to understanding railway SAFEty (KEEPSAFE 1)
Funder
Railway Safety and Standards Board (RSSB) through the Rail Research Association UK (RRUK)
Grant Agreement RSSB/13/RRUKA/1676
Value to Coventry University
£33,000
Project team
Professor Alexeis Garcia-Perez
Collaborators
Coventry University (lead), RSSB, Network Rail, Office for Rail and Road (ORR), London Underground, TRE Ltd, Staff Management Tools (SMT) Ltd, TIBCO Software Ltd, Yeltech Ltd, Abellio, Thales
Duration of project
01/02/2013 - 31/12/2013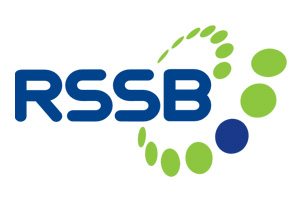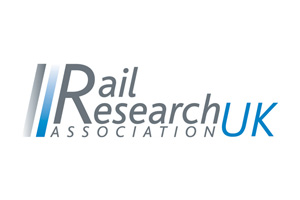 ---
Project overview
This project provided a proof of concept to the railway community for making decisions on safety on trains, stations and other infrastructure.
The project served to assess the feasibility of using railway data effectively for predicting safety cases. In achieving this, data sharing and railway knowledge elicitation were addressed as key challenges due to disparate data sources and their distributed ownership. A range of key stakeholders from the British railway industry contributed to meeting these challenges. Once the data and knowledge were accessible, the team worked to make sense of data in terms of modelling and analysis.
Project objectives
A joint view of the railway data resources could lead to a wide consensus on its value, sharing and use by key stakeholders. This would have countless benefits for the railway industry.
In particular, the KEEPSAFE project focused on demonstrating how the data available can help in designing and putting in place mechanisms to assure safety and security of customers and staff in the railway industry, where the interdependence between physical and digital environments is set to grow exponentially over the next few years.
The project team understood that the ability to combine existing data and experts' knowledge of factors affecting safety is essential in the process of predicting how safe tomorrow's railway will be. Thus, the project used both data and expertise to facilitate prediction of safety issues.
Impact statement

The findings of this project supported decision-making in relation to a number of areas within the railway industry as a system. The project therefore had an impact in practice and theory in a number of areas including safety, infrastructure reliability, security of railway-related information systems, prognostics, predictive maintenance and human factors related to railway data, information and knowledge management.

Outputs

The KEEPSAFE project successfully achieved the following:

Developed the ideas for a basic, high-level Information Architecture for the British Railway.
A broad range of data sets potentially relevant for the purpose of safety were identified. In line with our approach to capturing experts' knowledge, this work paved the way for railway experts to meet and discuss those data sets which could help understand safety in the future railway.

Created a series of metadata-driven, safety-focused models of railway operation and performance.
A two-day workshop was run at Coventry University to facilitate experts' engagement and consultation, with various stakeholder groups within rail industry in January 2014. The ultimate outcome of the knowledge elicitation workshop was having experts' views on the value of the sources of safety-related data previously discovered by the project team, as well as identifying new data sources to be integrated into a probabilistic data analysis tool to understand safety.

Attendants to the workshop included senior safety and data management experts from RSSB, Network Rail, London Underground, Transport for London, TRE Rail Ltd, FCP, Staff Management Tools Ltd and TIBCO Software Limited.

Models developed at the workshop included an overall Railway system approach to safety, an application of the EFQM model to Railway systems and an understanding of safety management based on London Underground's operation.

The quality and richness of the data gathered throughout the two days of the workshop also promoted an understanding of the potential benefits of knowledge sharing for the stakeholders. This shows that developing a meaningful knowledge elicitation and transfer strategy is key where knowledge (e.g. experience, skills and information) would be used as a means of improving safety in the industry.

Developed a software tool that uses metadata models for the prediction of safety-related issues.
A key deliverable of the KEEPSAFE project was a software tool that can use any safety-focused model of railway operation and performance in the form of a Bayesian network to analyse data available for the purpose of predicting safety-related incidents.

The software tool was developed and tested using a safety case (i.e. Platform-Train Interface) to allow the railway expert to:

Use data already available and its quantitative analysis to consolidate, improve and reorganise where necessary the qualitative models of rail operation and safety into more elaborated and accurate models.
Use the resulting probabilistic model to generate meaningful prognostics information from data available and visualise such information in a way that supports prediction of safety violations.