Europeana Space: spaces of possibility for the creative reuse of Europeana content
Funder
European Commission
European Union's ICT Policy Support Programme as part of the Competitiveness and Innovation Framework Programme, under GA n° 621037
Total value of project
€4,955,849
Project team
Professor Sarah Whatley, Professor Charlotte Waelde, Dr Rosamaria Cisneros, Professor Jonathan Shaw, Tim Hammerton
Collaborators
Coventry University, UK - Project Coordinator (lead); Promoter, Italy - Technical Coordinator
Partners
The Europeana Space consortium has 29 partners, from 13 European countries. The consortium includes representatives of the whole value-chain to ensure the best possible delivery of impact: creative industry and technology-based SMEs, cultural bodies, memory institutions, broadcasters, national cultural agencies and centres of excellence in multidisciplinary research.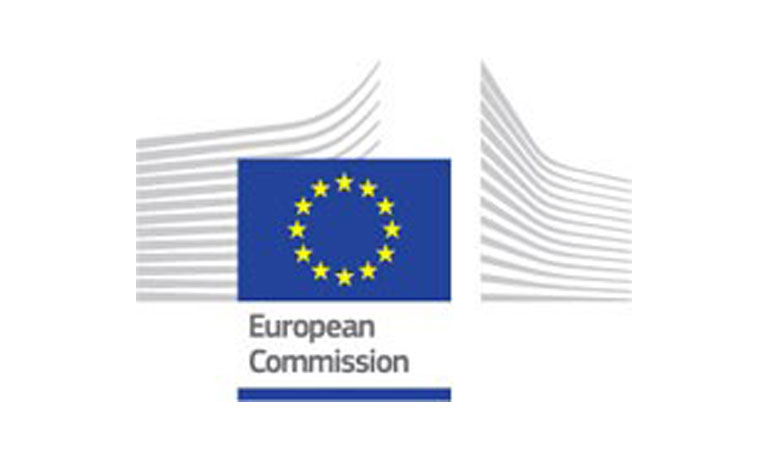 The project's partner organisations have outstanding skills in areas relevant to the project's objectives: the building of technology platforms, IPR management, content provision, management of major digital cultural collections and of digitisation programmes; online publishing, games development and the use and re-use of cultural objects for commercial exploitation purposes.
CIANT (Czech Republic), REMIX (UK), CUT (Cyprus), EUREVA (France), EVK (Estonia), FCSH-UNL (Portugal), FST (Italy), GOLDSMITHS (UK), iMINDS (Belgium), IN2 (UK), KU LEUVEN (Belgium), LAM (Lithuania), LGMA (Ireland), LUCE (Italy), MUSEUMSMEDIEN (Germany), NISV (Netherlands), NOTERIK BV (Netherlands), NTUA (Greece), OCC (Greece), PACKED (Belgium), POSTSCRIPTUM (Greece), PROTON LABS (Ireland), RBB (Germany), SPK (Germany), UNEXE (UK), UNIVE (Italy), WAAG SOCIETY (Netherlands)
Duration of project
01/01/2014 - 31/12/2017
Website
https://www.europeana-space.eu/
---
Project overview
The aim of the Europeana Space project (2014-2017) was to create new opportunities for employment and economic growth within the creative industries sector, based on Europe's rich digital cultural resources. The project created an open environment for the development of applications and services based on digital cultural content. The use of this environment will be fostered by a vigorous, wide-ranging and sustainable programme of promotion, dissemination and replication of the best practices developed within the project, and the extensive resources and networks of the Europeana Space consortium will be maintained in the framework of a Memorandum of Understanding also beyond the end of the EC funding period.
Project objectives
Europeana Space delivered a rich programme of specialist Workshops, Hackathons and Demonstrators, attracting stakeholders, targeted groups, and representatives from the creative industry Sector, all over Europe. Europeana Space intended to stimulate the creation of new prototypes and ideas to be tested and demonstrated for possible further adoption and exploitation, to unlock the business potential of the digital cultural heritage and to empower the creative entrepreneurship of big and small industries. SMEs were helped to develop their services and applications through marketing and business modeling support, mentoring and incubation services, to present themselves to major industry players, through the Pilots, Workshops and Hackathons and through attendance at project events and online networking.
Impact statement

Impacts from the project include:

Increasing creative industries' access to cultural heritage content on Europeana to support economic development, employment and exploitation of digital technologies.
Providing tools for creative industries to monetise outputs via copyright and knowledge of relevant IPR mechanisms.
Supporting specific sectors of the cultural industries through structured business planning and incubation support.
Increasing access to digital tools to wider educational sector via a series of Massive Open Online Courses (MOOCs).

Outputs

Europeana Space brings together capabilities and resources in a 36-month project to build the Europeana Space open environment and to explore possibilities of reuse of digital cultural heritage.

Beside the realization of the Pilots and Demonstrators, the project's activities can be grouped as follows:

a series of thematic Hackathons, to empower the Pilots ideas, to engage with the creative communities and to inspire development of novel applications. In each Hackathon, a jury selected the three best ideas to be tunnelled into further steps of supported development
a series of Business Modelling Workshops, which served to further shape the hackathons' ideas having in mind their business potential and a sound approach to the market. A second round of selection defined 7 ideas which moved forward to the Incubation phase
an Incubation Support which resulted in 7 incubated projects.

Also, a series of public dissemination events supported the whole process:

various thematic workshops
a series of international conferences.

The project and its outcomes will be maintained in the framework of a MoU also beyond the end of the EC-funding period.