Big Study for Life-limited Children and their Families: Study of West Midlands palliative care needs of children, young people and families
Funder
Big Lottery Fund
Total value of project
£499,320
Project team
Professor Jane Coad (PI), Erica Brown, Nicky Thomas (nee Ashley), Jasveer Kaur, Dr Christopher Owens
Partners
Association for Children's Palliative Care (ACT), Together for Short Lives (TfSL)
Collaborators
University of Central Lancashire, University of Greenwich, University of York, University of Warwick
Duration of project
2011 - 2013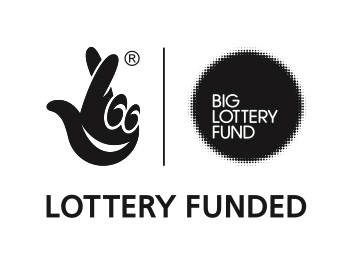 ---
Project overview
The BIG Study was seeking to explore how well the needs of life-limited children were being met in the West Midlands – as an example of a region with a variety of providers, strong professional networks and a diverse population.
The BIG Study was a two year project undertaken with five university partners, funded by the Big Lottery Fund Research Programme.
This was the first in-depth study in the UK of how well the needs of children with life-limiting conditions and their families are being met. It is hoped that methods developed in this study will have applicability to future studies in other parts of the United Kingdom.
Methods were informed through consultation with professionals and children and their families in the West Midlands during a development phase of the project which took place prior to the start of the main research project.
Project objectives
Strand 1 - Understanding the demographic and geographical distribution of children with life-limiting conditions and their families, University of Central Lancashire.
Strand 2 - Qualitative analysis of families' met and unmet needs, Coventry University.
Strand 3 - A study of a professional network: Coordination, cooperation and collaboration across the West Midlands Paediatric Palliative Care Network, University of Greenwich.
An economic evaluation of service delivery, York Health Economics Consortium.
User involvement in the Big Study, University of Warwick supported by Coventry University.
Impact statement

The BIG Study remains one of the most robust and influential studies in children's palliative care, as evidenced by the fact that the met and unmet needs study led by Professor Coad, is one of only four UK studies used as evidence for the NICE Guidelines on End of Life Care for Infants, Children and Young People, published in 2016.

In addition to this influence on national policies it has had been "pivotal in terms of highlighting the voices of children and their families" and as such has influenced practice and policies for organisations across the UK and internationally.1 The BIG Study is referenced throughout Together for Short Lives' publications, including the Guide to the Development of Children's Palliative Care Services (a new edition of which is due to be published in September 2018) and in their Core Care Pathway for Children with Life-limiting and Life-threatening Conditions. These two documents set out TfSL's vision of what children's palliative care should look like and are used across the UK by children's palliative care providers in hospitals, hospices and the community. The International Children's Palliative Care Network uses the guide as a key tool and it has been translated and adapted for use in at least five regions where children's palliative care is less developed (Africa, Portugal, Norway, Hungary and the Crimea).

TfSL also consider the research to have supported calls for additional funding to develop the provision of children's palliative care across the UK, informing the breadth of lobbying and advocacy work. It has also enabled them to use credible evidence to back up fundraising asks.1

1 Statement from Lizzie Chambers – Director of Research & Programmes, Together for Short Lives.

Outputs