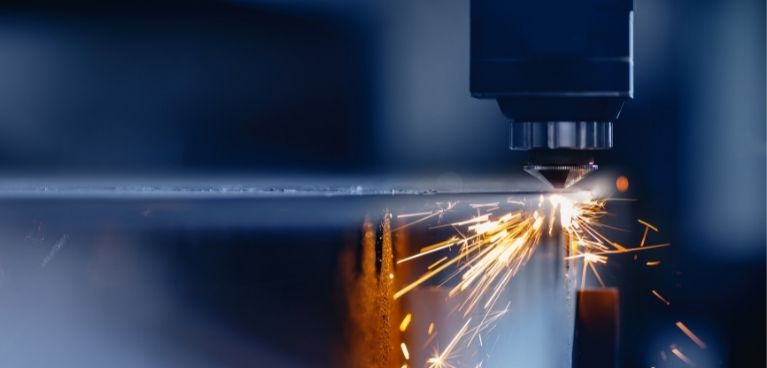 Laser Processing and Joining
Focus of our research
Research within this theme focuses on understanding laser processing and joining and how this can be applied to industrial applications.
This includes but is not limited to the investigation of laser welding to enhance and optimise joining in the manufacturing of electric vehicle batteries, surface engineering applications in the development and enhancement of hydrogen fuel cells and drilling/laser incision for enhancing wood modification and preservative treatments for the timber industry.
If you wish to find out more about this theme, please get in contact with Dr David Waugh.
Our vision

To become, and be recognised as, the leader by applying laser materials processing to optimise and enhance industrial-based applications


Our mission

To become essential to our industrial partners by providing novel laser-based applications to help them achieve their aspirations.
Key researchers
Project spotlight
Our research aims to increase our understanding of laser-material interactions and how laser processing and joining can be optimised and enhanced for industrial applications.
Find out more about some of our projects:
H1perchain - The H1perChain (high-performance EV supply chain) project has been designed to scale up the UK's battery pack manufacturing and supply chain industry as a critical part of the automotive sector and the UK Government Industrial Strategy.
The project will address the need for a step-change reduction in battery pack costs by developing the UK component and sub-system supply chain capabilities, establishing robust and high-speed laser welding processes whilst innovating the design and manufacturing solutions for higher volume battery packs. This will be underpinned by a novel Industry 4.0 digitalisation strategy that enables reduced lead times with optimised productivity and overall competitiveness.
Laserwood - Timber is an important renewable and sustainable material. Resin modification is a preservative-free method of protecting wood, to improve exterior performance and resistance to weathering and decay. Good impregnation is essential for resin modification, and a laser-incision system has been developed to increase uptake, and improve distribution of the reactive system in the wood and rate of drying post impregnation.
This project has been designed to commercialise and demonstrate the effect of laser-incised hole spacing on fluid distribution and drying rate, working with large numbers of planks to give results that best represent the natural variability of wood, and optimise the process for future implementation.