International Pathways Programme
The International Pathways Programme (IPP) has three high-quality foundation or pre-master's study routes to prepare international students for university study. You can choose from an International Foundation Year, International Year One or International Pre-Master's to get your foot in the door and be on track to progress to a UK bachelor's or master's degree with Coventry University.
Your path to a Coventry University degree
The IPP acts as a bridge, helping you to prepare for your chosen degree-level study. When you choose Coventry University for your degree preparation course, you choose to join our welcoming and dynamic student community from day one.
Successfully completing one of our IPP study routes will guarantee progression onto a relevant degree at Coventry University or Coventry University London, subject to meeting the specified entry criteria. With a combined CAS and an integrated student visa, you will be ready to begin your degree studies without having to spend extra time and money on a university and visa application. And with multiple intakes each year, you'll have the opportunity to progress onto your degree without a gap in your studies after successful completion of a preparation programme.
Choose your city
The delivery of IPP study routes and relevant progressing degrees are operated at two distinct campus: Mile Lane campus in Coventry and North Greenwich campus in the City of London. Both cities are bursting with a rich, vibrant culture and historical heritage, as well as embracing a modern outlook.
International Pathways scholarship
£3,000 scholarships are available for our foundation study routes that offer you a pathway progression into your chosen Coventry University degree study.
Support your learning and get career ready! Apply now for the 2023-24 academic year.
Check your eligibility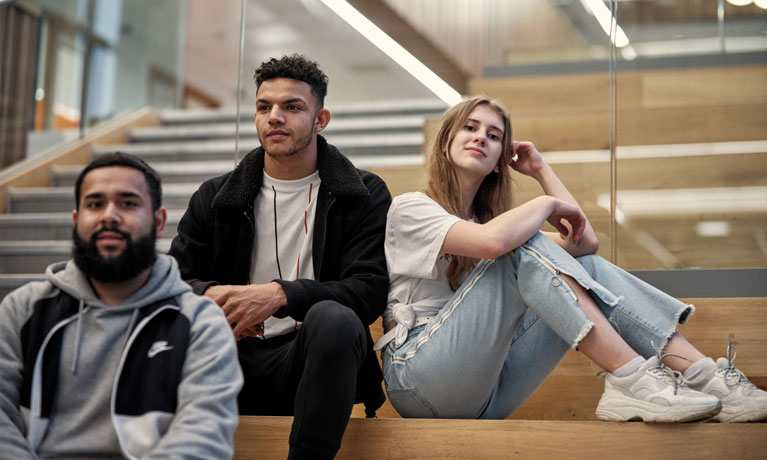 Direct entry onto your preferred degree course

Select the best degree path for you by choosing from three IPP study routes across 16 subject areas, which lead to more than 140 progression degree options. With the International Pathways Programme, even without the traditional UK direct entry requirements, you can progress onto your preferred degree at Coventry University by successfully meeting the progression requirement upon completing your chosen study route.

Multiple entry dates each year

We offer three intakes a year so that you can start your learning in the UK without waiting and delays. This also gives you the added benefit of progressing onto your chosen degree without a study gap, offering a seamless study experience from your IPP study route to your degree course.

Tailored modules taught in small groups

Our modules are taught by expert staff in small groups, offering you more opportunities to interact with your tutors and classmates.

Modules have been specifically designed to tailor learning towards degree content knowledge, so you can progress to your chosen degree with the fundamental subject knowledge already in place.

Typically, you will only need to focus on one single module at any given time with assignments and exams straight after while keeping the topics learnt fresh in your mind for assessment. This allows you to focus your efforts on one specific area to further enhance your ability to succeed.
Entry options to suit your ability

We offer multiple IELTS entry options for each IPP route to suit your ability, so if you need more English support you can get it, but if not, you can progress to your degree course more quickly. Our intention is to bring each student up to the same academic and English standard for the degree no matter which starting combination is selected.

Perfect your English first

Each IPP study route ensures that English modules are taught separately and in succession. This is to ensure you are focused on improving your language skills to equip you with a strong foundation for academic learning for the subject specialist modules, progression degree and beyond.

Single visa application

When you study on the International Pathways Programme you will only need to apply for a single combined visa, without the additional cost or effort needed to arrange a separate visa for your progression degree.
What our students say
The tutors are the best thing about my experience so far studying in the UK. Better than the city life or anything else, the teaching is the best part. They want you to learn, they are not just doing their job. If you miss the class, there are actually extra sessions to go to after. The teaching is amazing.
Hear from more of our students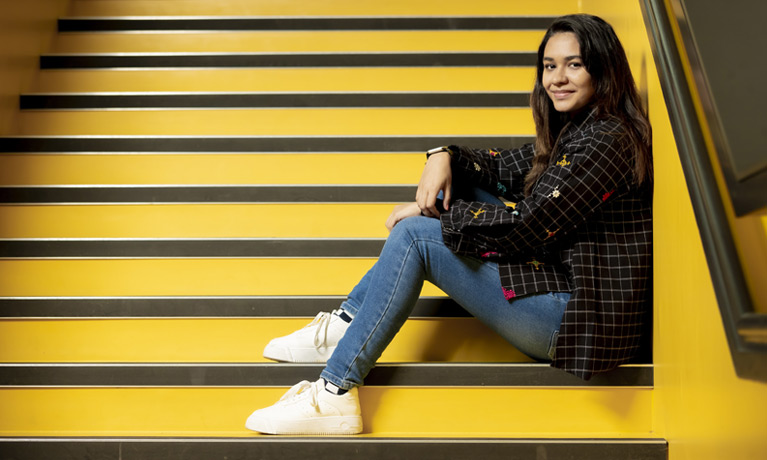 Top 30 in World for international students (ratio)
QS World University Rankings 2023