International Pre-Master's
The International Pre-Master's (IPM) enables you to improve your English while learning the study skills and research methods necessary for successful master's study. This study route is only available to international students that have already obtained a UK equivalent of a bachelor's degree.
The IPM is designed to support you to develop your English language skills, study skills, research skills, and content knowledge to ensure your success in meeting the entry requirements of your destination degree programme.
Choose your study route
The IPM study route consists of six modules, each taught over a six-week period. Depending on your current academic and/or English level, you may have the opportunity to join the course at the second or third module.
The IPM is made up of three academic language and skills modules and one research skills module. You will also study two subject-specific modules that are tailored to provide fundamental knowledge of your subject area, giving you the opportunity to progress to your chosen postgraduate degree at Coventry University or Coventry University London.
Study in Coventry or London
Depending on which IPM you select you will have the option to study in either Coventry or London.
Our Coventry campus locations are in the heart of a vibrant city with more than 50,000 students from more than 130 countries, whereas our North Greenwich campus in London is right next to the world renowned O2 arena and entertainment complex with innovative architectural surroundings.
Student support
Whether you're studying at our Coventry or London campus locations, you can request or be referred to a student success coach during your IPP study route as early as day one. Your coach can support you in managing your studies, ensure you have access to services you need, help you to develop transferable lifelong skills, assist you in building up your experience, or even pair you up with a peer mentor for moral support and tips on daily student life.
Meet our student support team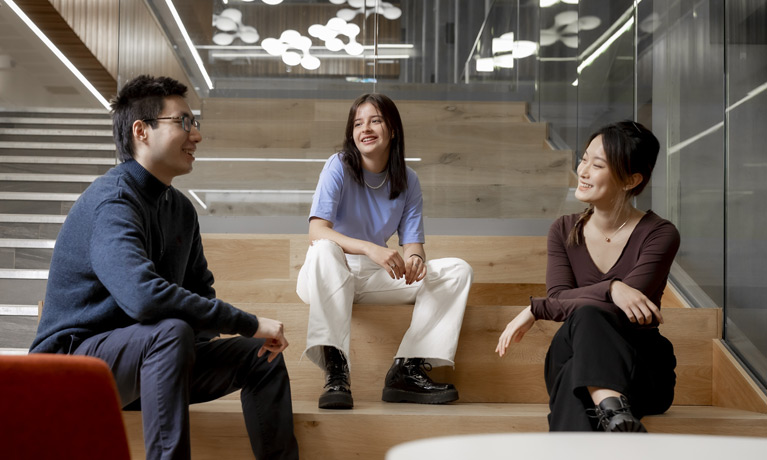 International Pathways Programme links