Develop your skills with a master's
Follow your passion. Develop your skills. Take the next step
A postgraduate degree can help you to get to where you want to be. Whether you're determined to progress up the career ladder or you'd like to develop your skills to become an expert in your area. Take the next step, follow your passion.
Our lecturers and tutors are always willing to help students and we can prove it too. We have been rated Gold for the quality of teaching we provide in the Teaching Excellence Framework (Times Higher Education Ranking Metrics 2017).
#1
University of the Year for Student Experience - Sunday Times Good University Guide 2019
Flexible study options and funding
You have the option to study full-time or part-time which will allow you to fit your studies into your schedule. If you would like help applying for a master's, we also have a postgraduate guide.
There are lots of ways you can fund your degree; you can take out a student loan, ask your employer to sponsor you, or even spread the cost with one of our flexible payment schemes.
---
Meet Tracy Siddons, a health master's graduate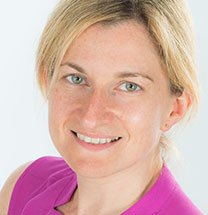 Tracy completed a MSc in Health Studies with us a few years ago. After undertaking a Physiotherapy BSc in Cardiff, she found that to get to the next stage of her career would mean going back to university.
She found her master's started her on the path to her current position – Therapy Manager at University Hospitals for Coventry and Warwickshire NHS Trust – where she leads a team of over 200 staff.
We caught up with Tracy to hear her story.
I needed a master's to progress to the next stage of my career
I also chose to do study at postgraduate level because I really enjoy studying! I know some people might think that's a bit strange but I really wanted to do a piece of research that was part of the course. This was based around hip fractures and the patients' experiences of walking again after surgery. It was very much related to my clinical role at the time and an area of personal interest.
I chose to study at Coventry University because it was convenient and has a good reputation
Location was really important. As it was full time study it needed to be easy and convenient alongside my job, and Coventry just made sense. It did help that the Physiotherapy department already had a really good reputation and I already had some links with tutors because of this.
To be honest, I didn't look at any other universities in the end!
---
Studying my Master's made me think differently. I was much more analytical, which started me on the path to get to the position I'm in today.
---
There were lots of things I enjoyed about the course
It was all really interesting because it was relevant to what I was doing. It was a great example of 'adult learning' and gaining some more essential experience. I was also impressed with the flexibilty of my modules.
I should also point out that a big part of my enjoyment was Dr Christine Carpenter, my favourite lecturer. She was a real expert in qualitative research and inspired me massively. I was able to pursue qualitative research as my main area at a time where it was seen as less robust. She gave me the confidence to do that.
I always knew the support was there if I needed it
There's a lot of independent study at the postgraduate level, which is to be expected at this point really. But I always knew the support was there if I needed it.
I was given a lot of advice on student support and academic writing. My tutors even told me which modules to do first so I could really get into the thinking and writing for them. It actually helped my grades and I was so pleased I got a Distinction!