How to find us
Great news - you've finally arrived in Coventry and your university adventure is set to begin!
Upon arriving at Coventry Station you'll need to get to University Square, which is about a 15 minute walk away. To help you out we've added a map and directions to this page, guiding you from the station to University Square.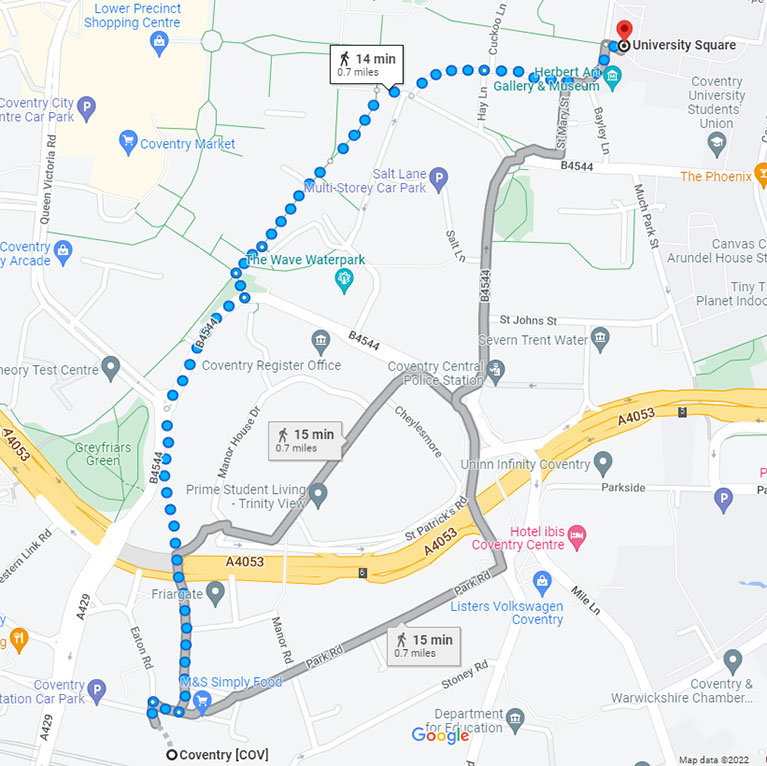 For more detailed directions on the routes shown in the map, see Google Maps.