Summer Schools
Please note: Depending on COVID-19 restrictions, all Summer Schools may be delivered online via emerging online technologies and methods and may be delivered in a variety of forms*.
Now accepting registrations for 2021
Join us for two to three weeks this summer and experience student life at Coventry University. Whether travelling alone or in a group, Coventry University's Global Summer Schools are perfect for all types of students.
Please note: all Summer School programmes are currently available face-to-face or online. Please note that this is subject to change and dependant on government guidance. Please see the individual course pages for more information.
During our programme, you will have the chance to:
experience British culture
experience different ways of teaching and learning
enhance your CV
improve your English skills
make new friends from around the world.
In 2020, 100% of our face-to-face participants said they would recommend Coventry University summer schools to a friend. (Summer Schools student evaluations 2020). Many former students have continued onto full-time Coventry University courses after their summer school experience.
Please review the relevant FAQ section for information on specific courses and any entry and visa requirements, availability, or other criteria and fees associated with the course.
Early sign-up offer
If you sign-up to a face-to-face Summer School before midnight on 28 February 2021, you will receive £300 discount on credit baring modules and £150 discount on certificate only modules. In order to receive the early sign-up discount, you must register and pay £150 deposit no later than midnight on 28 February 2021**. The discount code will be sent with the conditional offer email, to be applied to the final payment.
Summer school courses
View a list of courses offered available through our Summer Schools: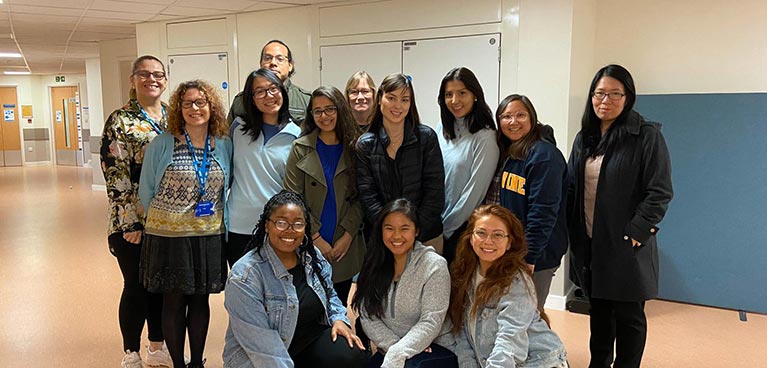 Student stories
Simran, a student from California visited Coventry and has some great tips
* The University may deliver certain contact hours and assessments via emerging online technologies and methods. In response to the Covid-19 pandemic, we are prepared for Summer Schools due to start in or after the 2020/2021 academic year to be delivered in a variety of forms. The form of delivery will be determined in accordance with Government and Public Health guidance. Whether on campus or online, our key priority is staff and student safety.
Due to the ongoing restrictions relating to Covid-19, some facilities (including some teaching and learning spaces) and some non-academic offerings (particularly in relation to international experiences), may vary from those advertised and may have reduced availability or restrictions on their use.
** Please note: The offer only applies to face-to-face modules. Online modules are not eligible for the discount. If Summer Schools are moved fully online due to COVID-19 restrictions, students will be offered the chance to take the school online for a reduced price and be refunded the difference or will be offered a full refund. Please note in this instance, the discount no longer applies. Students that originally opted for the online options will not be offered refunds unless the summer school is completely cancelled.
University of the Year for Student Experience
The Times and Sunday Times Good University Guide 2019
1st for overseas student experiences
Based on the no. of student trips abroad - HESA 2017/18
2nd for Teaching Excellence
Times Higher Education UK metrics ranking, published 2017