Nursing at Coventry University
Adult Nursing graduate Stephen McDonald talks about his rewarding career as a nurse, in particular about how the care he provides as a male nurse is valued by patients.
Courses
Mature student Faustina Nahu decided to change career to become an adult nurse when her children were older, and chose Coventry because of the excellent facilities and reputation for Nursing.
Coventry University Mental Health Nursing students use technology to simulate what it feels like for service users who are experiencing auditory hallucinations. Watch the video to learn more.
Nursing can be an incredibly rewarding career, requiring clinical skills and knowledge but also compassion and outstanding communication skills. With new annual payments of at least £5,000 for all eligible undergraduate and postgraduate nursing students, it's a great time to enter the profession.
Which is the right course for me?
We have a range of courses designed to meet the different needs of students across several specialist fields of nursing. If you already have a degree and some experience of working in healthcare we have MSc pre-registration master's courses that enable you to qualify in your chosen specialism in just two years. These courses are also suitable for qualified nurses who want to become registered in more than one specialism.
If you do not have a degree but have completed Level 3 qualifications (such as A Levels or BTECs) we have undergraduate degrees. These take three years to complete and build your experience and knowledge throughout the course.
We also have blended learning courses at both undergraduate and postgraduate level which provide you with the opportunity to study online when it is convenient for you. Some of the practical elements are done through simulation and we have placement opportunities in several areas of England (East and West Midlands, Kent, East of England and North Yorkshire).
On successful completion of all courses, you will be eligible to apply for registration with the Nursing and Midwifery Council (additional fees apply).
No.7
in the Guardian University Guide 2021
---
Coventry University has an outstanding reputation for the quality of its nursing courses - we are ranked No.7 in the Guardian University Guide 2021 for Nursing and Midwifery. Nursing also offers excellent employment prospects and opportunities for career progression.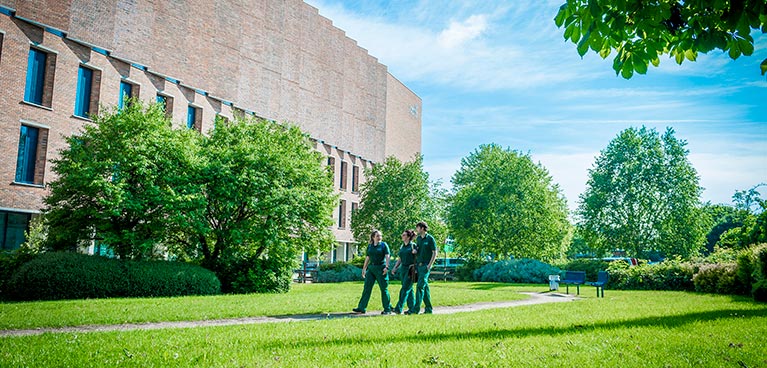 Facilities
You will study in the multimillion pound Alison Gingell Building which includes mock wards, operating theatre, intensive care unit, community houses and high-tech manikins which simulate patient responses to treatment. These are designed to enable you to develop your practical skills through hands-on simulation activities, putting your learning into context and making your studies an immersive experience.
I really enjoy the study of theory and practical aspects as this enhances my knowledge and skills.
---
The facilities are great. They give a great feel for how a ward will be set out if you haven't stepped foot into a hospital before. It is like you are walking into a real ward in your local hospital. We also have Metiman that is fantastic for us to test both our practical and theoretical knowledge.