I had a taste for further study
Public Health Nutrition MSc student Tasnim Zannat from Bangladesh shares her experience of studying her postgraduate course at Coventry University.
How long did you spend researching Coventry and your course?
For my course, I was always interested in nutrition and dietetics and I have been exploring these courses since my undergraduate days
When I decided to pursue my master's, I was looking into UK universities, where I was evaluating Coventry University for 6 months. I looked into their social media and website and a family friend of mine (Coventry University alumni) recommended the university to me.
Is there anything in particular that sets Coventry apart from other institutions you were considering?
Coventry University has a very unique curriculum with programmes that are not available at other universities.
The Public Health Nutrition course at Coventry University which was not only focused on nutrition but also taught from public health standpoint. No other university offered such programme.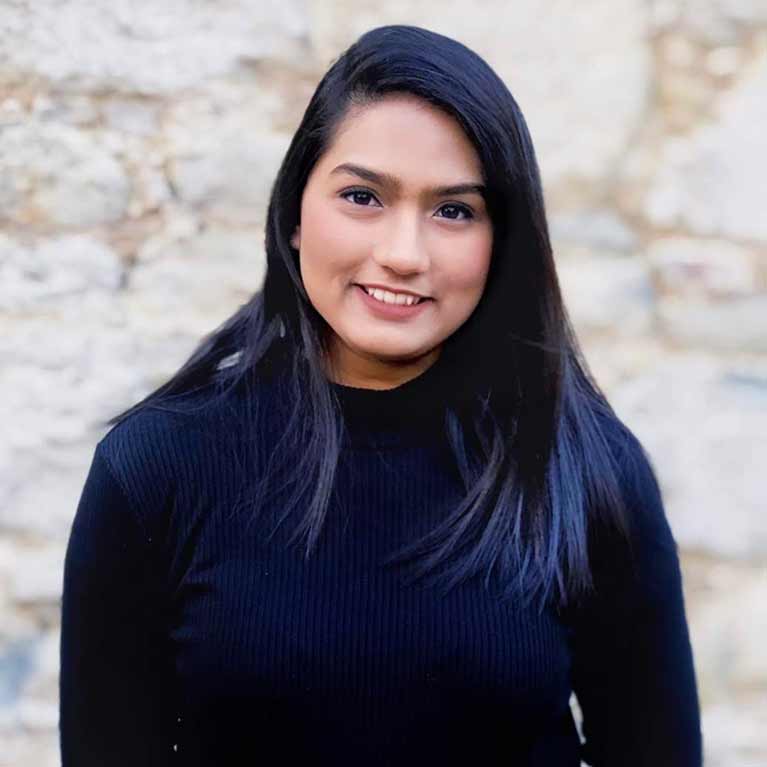 Why did you choose Coventry University to study your PG course?
Coventry University is an academically strong school with a generous scholarship program. It was ranked 13th by the Guardian and the HLS school was ranked 4th nationwide. The generous scholarships offered by the university, especially for international students, made it a compelling option for me.
Why did you choose this particular course? What appealed most to you?
As a previous biochemistry student, I was interested in learning about how one branch of that science, i.e., nutrition, affected human wellbeing. This course would allow me to understand this at an individual and at a population level.
Could you provide an overview of Coventry and what's available, e.g. city-centre, food and drink, nightlife?
Coventry is a diverse city. It is fantastic for students and has a host of restaurants, pubs, cafés and other entertainment opportunities. While some things are currently not available due to COVID-19 restrictions, I am sure students will have an amazing experience in the city again, once things fully normalise.
Which postgraduate facilities do you use most, for example the library, Jaguar building, Centre for Academic writing etc.?
I really liked TheHub. It has a lot of study spaces and opportunities to socialise as well. It's central location makes it very convenient and I really like how we run into students from other departments and programmes.
What do you enjoy most about being a PG student at Coventry University?
The independent research opportunities draw me, and are a highlight of my experience. Every module allows in-depth individual exploration of a relevant issue, which is a good opportunity to apply the knowledge we have gained in the class room.
What hints and tips do you wish you had known before you started your PG studies, which you would like you share with others who are considering joining the Coventry PG community?
Critical appraisal. Critical analysis, evaluation and the application are areas where international students have limited background. I'd like to advise future PG students to develop their skills in critically analysing academic sources. This would allow them to quickly acclimatise to the academic system at Coventry University.
If you had to describe your experience in three words, what would they be?
Challenging, uplifting and rewarding.
What are you planning for your next steps once you complete your PG studies??
I'd like to pursue additional training and certification so I can launch a career as a dietitian.
Read other students' stories