Public Health Nutrition MSc
Study level:

Postgraduate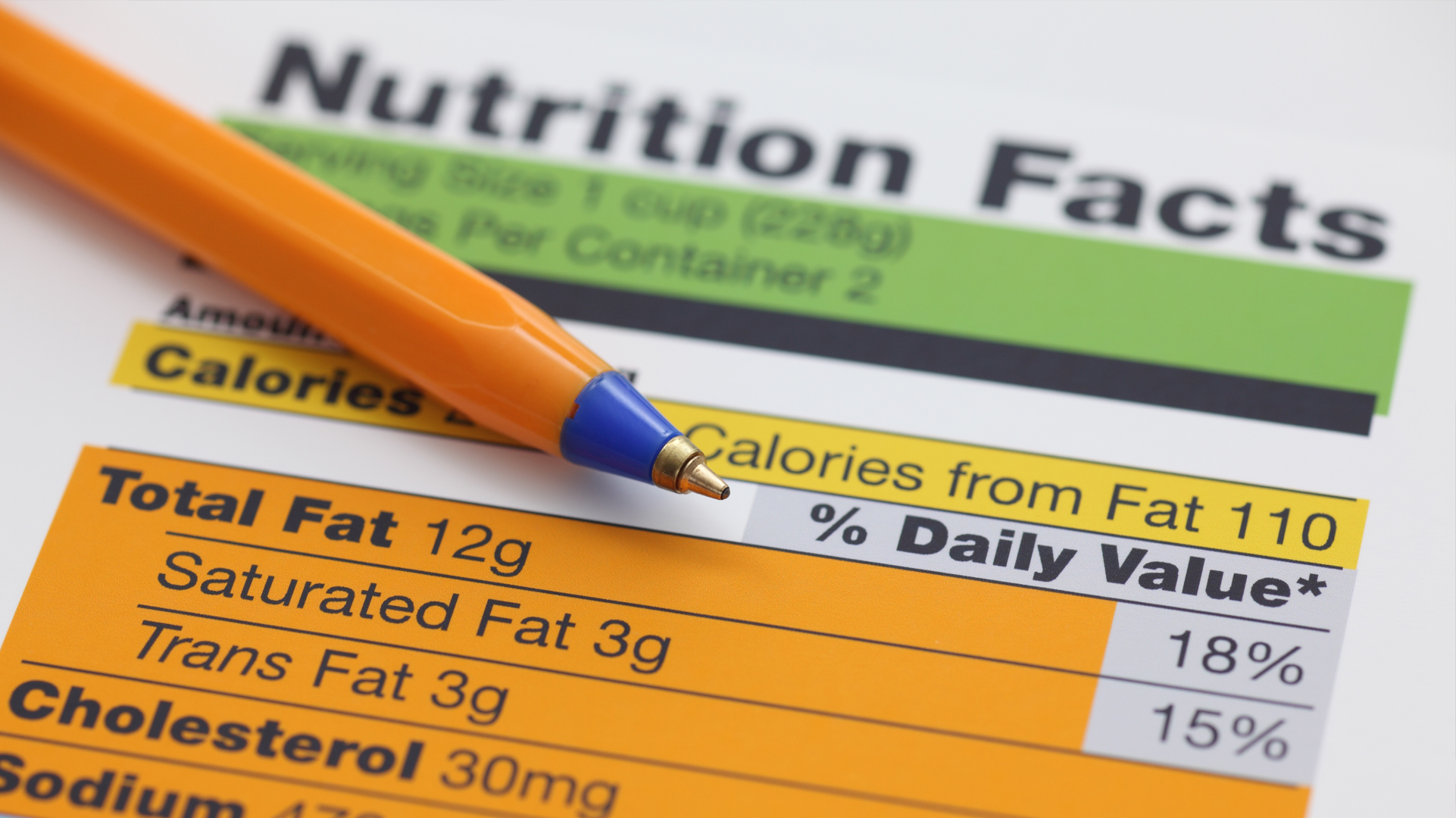 This course brings together the science of nutrition and the innovation of business to expand your horizons beyond the more traditional approaches to public health nutrition. It will enhance your public health and nutrition knowledge and skills.
Location
Coventry University (Coventry)
Study mode
Full-time
Part-time
Duration
1 year full-time
2 years part-time
Start date
September 2023
January 2024
---
Course overview
The Public Health Nutrition MSc is designed to give you the opportunity to consider public health nutrition dilemmas by leading a culture that engages a shared responsibility for health.
This course aims to ensure graduates have the knowledge and skills to enable them to work in public health nutrition.
It aims to provide you with foundational skills and knowledge across the three pillars of public health: prevention, protection, and promotion, as well as underpinning knowledge of nutrition science and metabolism, disease prevention and the wider determinants of health.
The course brings together the science of nutrition, consultancy and creativity to expand your horizons beyond the more traditional approaches to public health nutrition.
It aims to equip you with the confidence and skills to become entrepreneurs within the highly competitive nutrition sector.

Joint Top Modern University for Career Prospects
Guardian University Guide 2021 and 2022

5 QS Stars for Teaching and Facilities
QS Stars University Ratings

Top 5 UK Student City (Coventry)
QS Best Student Cities Index 2023
Why you should study this course
The Public Health Nutrition MSc aims to equip you to consider public health nutrition dilemmas by leading a culture that engages a shared responsibility for health, developing organised efforts to promote and maintain nutrition-related health / wellbeing and encouraging the informed choices of society.
The course journey focuses on methods to assess the health needs of populations, deliver disease prevention programmes, design health interventions, behaviour change techniques and disseminate evidence-based public health nutrition information through a variety of media, communications, creative thinking and leadership strategies.
You will have the opportunity to develop health promotion campaigns and projects as part of the course.
Develop organised efforts to promote and maintain nutrition-related health and wellbeing.
The changes within the public sector mean that it is important that students are made aware of and appreciate the opportunities available to them in the private sector and the value of their transferable skills. This is addressed through the development of their own business plan and through the CMI module. Upon successful completion of this module, you can also gain a postgraduate Certificate in Strategic Management and Leadership Practice.
Accreditation and professional recognition
This course is accredited1 and recognised by the following bodies:

---
Memberships
Association for Nutrition
To benefit international employment and allow students to apply for registration as Associate Nutritionists via Portfolio with the Association for Nutrition UK. This course has been designed and mapped to meet the Association for Nutrition (AFN) core competencies (2017).
It has also been mapped against the following competencies and frameworks:
The Public Health Skills and Knowledge Framework (PHSKF 2013)
The World Public Health Nutrition Associations Core Competencies (2012)
I had a taste for further study
Public Health Nutrition MSc student Tasnim Zannat from Bangladesh shares her experience of studying her postgraduate course at Coventry University.
Tasnim's story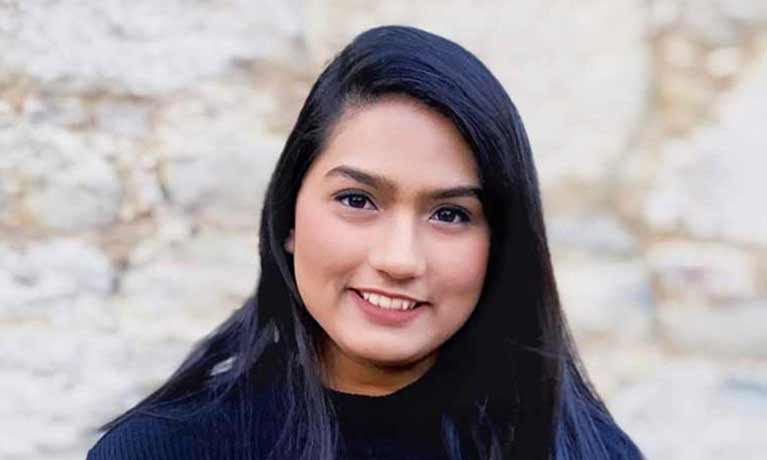 ---
All modules are mandatory
Modules
Science of Nutrition for Public Health - 20 credits

This module is designed to provide you with the opportunity to develop a comprehensive knowledge and critical understanding of the science of human nutrition and metabolism. Concepts of nutrient/dietary adequacy and dietary guideline development will be critically considered and an international perspective will be used to critically explore dietary guidelines and nutrient requirements through the lifecycle.

Psychology of Eating Behaviour - 20 credits

The aim of this module is to give you the chance to stretch your understanding beyond nutritional requirements based on physiological need, to explore the impact of cultural, social, psychological, religious and spiritual needs on eating behaviour and nutritional intake. Concepts relating to food choice and theories of behaviour change will be considered and applied to the role of nutritional practice with individuals and within public health.

Influencing Action: A Review of Public Health Policy - 20 credits

This module allows you the opportunity to consider and critically evaluate policy decisions that drive public health nutrition actions. The consideration of social determinants of health and how policy contributes to health equity or inequality will be examined. You will explore how to plan and conduct health needs assessments (with a focus on nutrition) and how to include 'hard-to-reach' groups in this process.

Entrepreneurial Nutrition - Media and Business - 20 credits

Successful completion of this module introduces you to potential opportunities to influence public health nutrition and to engage with the public through media and by making an impact in the retail and service industry. It aims to achieve this through using journalism as a channel of communication and by encouraging you to use your entrepreneurial skills to explore creating and bringing to life a new business idea.

Disease Prevention: Public Health Nutrition Approaches - 20 credits

This module introduces and considers public health nutrition approaches to disease prevention. You will have the opportunity to critically review nutrition and lifestyle factors and how they may contribute to disease and evaluate preventative strategies targeted towards nutritional and lifestyle interventions. You will have the chance to critically review group and/or population based nutritional interventions, nutritional screening and nutrient-based or food-based nutritional standards and/or guidelines and their suitability for population-based disease prevention.

Research Methodology, Design and Methods - 20 credits

The focus of this module is to provide an overview of the key approaches to designing research. It will consider the theoretical and philosophical underpinnings of research and critically appraise different design and methodological approaches used in health, social sciences and their related fields of practice. The module will give you the opportunity to develop your ability to prepare a detailed research proposal relevant to your field of academic study. The importance of ethical, social, legal, political and economic aspects of research studies will be considered.

Leading and Creating Organisational Health and Wellbeing - 10 credits

This module aims to provide you with a framework of knowledge and understanding of how to effectively lead and develop people in organisations for better health and wellbeing using a range of approaches whatever the degree or specialisation you choose to follow. You will explore, for example, the influence and impact of leadership theories, culture and the impact of health and wellbeing on organisational performance in different types of organisational scenarios. You will appraise contemporary approaches for the creation of healthy work systems with an emphasis placed upon modern-day methods and the role and skills of leaders in coaching and mentoring.

Dissertation – Public Health Nutrition - 50 credits

This dissertation module is designed to allow you the opportunity to undertake an in-depth individual study in an area of interest relevant to your practice which will demonstrate research at an advanced level. The study will be supervised but independently undertaken. Within the study you will be expected to demonstrate an understanding of the research process including ethical, theoretical and methodological issues associated with the subject and to demonstrate critical evaluation. It aims to build on the foundation provided by previous modules on the course.
We regularly review our course content, to make it relevant and current for the benefit of our students. For these reasons, course modules may be updated.
---
The course attracts students from a number of different professional backgrounds from within the UK and internationally, therefore the teaching and learning across the course aims to reflect this. The course team aim to foster an environment whereby experiences of public health, nutrition, health and disease are shared within the classroom to create a community in which students can feel heard and can explore their different perspectives. We believe that this approach creates confident graduates who should have the ability to work nationally and internationally respecting cultural sensitivities upon successful completion of this course.
This course can be offered on a part-time basis. Whilst we would like to give you all the information about our part-time offering here, it is tailored for each course each year depending on the number of part-time applicants. Therefore, the part-time teaching arrangements vary. Request further information about part-time study.
---
Teaching contact hours
Most modules run over 13 weeks involving 2-3 hours taught time per week. The contact hours may be made up of a combination of face-to-face teaching, individual and group tutorials, and online classes and tutorials.
Additionally, you will be expected to undertake significant self-directed study of approximately 28 hours each week, depending on the demands of individual modules. 
As an innovative and enterprising institution, the university may seek to utilise emerging technologies within the student experience. For all courses (whether on-campus, blended, or distance learning), the university may deliver certain contact hours and assessments via online technologies and methods.
In response to the COVID-19 pandemic, we are prepared for courses due to start in or after the 2023/2024 academic year to be delivered in a variety of forms. The form of delivery will be determined in accordance with Government and Public Health guidance. Whether on campus or online, our key priority is staff and student safety.
---
Assessment
Assessment methods on this course will be varied and they will depend on the nature of the module. Assessment methods include:
Written case studies and/or reports
Group work
Presentations
Individual Assignments
The Coventry University Group assessment strategy ensures that our courses are fairly assessed and allows us to monitor student progression towards achieving the intended learning outcomes.
---
International experience opportunities
The course aims to recruit students with different world views and experiences and allows them the opportunity to build their own identity as both a student and a future public health nutrition professional. Modules are aimed at exploring nutrition issues nationally and internationally drawing on the experiences of the multinational and multicultural cohorts the course usually attracts. The peer-to-peer opportunity of learning between students of differing nationalities is designed to strengthen the internationalisation of the course. Assessment case studies are designed to include intercultural aspects which should equip you to work at a national and international level.
---
An honours degree in a Nutrition/Dietetic/Health Science/ Sports and Exercise Science undergraduate course – and students will normally have achieved a second class (2:2) classification or above, or equivalent qualification.
Applications from students who do not meet the above entry requirements may be considered, but their degree and experience will be assessed for appropriate content by the Course Director.
We recognise a breadth of qualifications; speak to one of our advisers today to find out how we can help you.
Select your region to find detailed information about entry requirements:
You can view our full list of country specific entry requirements on our Entry requirements page.
Alternatively, visit our International hub for further advice and guidance on finding in-country agents and representatives, joining our in-country events and how to apply.
Typical entry requirements
An honours degree in a Nutrition/Dietetic/Health Science/ Sports and Exercise Science undergraduate course – and students will normally have achieved a second class (2:2) classification or above, or equivalent qualification.
Applications from students who do not meet the above entry requirements may be considered, but their degree and experience will be assessed for appropriate content by the Course Director.
English language requirements
IELTS: 6.5 overall, with no component lower than 6.0
If you don't meet the English language requirements, you can achieve the level you need by successfully completing a pre-sessional English programme before you start your course.
For more information on our approved English language tests visit our English language requirements page.
---
Fees and funding
2023/24 tuition fees.
Student
Full-time
Part-time
UK, Ireland*, Channel Islands or Isle of Man
£11,200
Request fee information
EU
£11,200 per year with EU support bursary**
£18,600 per year without EU support bursary**
Not available
International
£18,600
Not available
For advice and guidance on tuition fees3 and student loans visit our Postgraduate Finance page.
We offer a range of International scholarships to students all over the world. For more information, visit our International Scholarships page.
Tuition fees cover the cost of your teaching, assessments, facilities and support services. There may be additional costs not covered by this fee such as accommodation and living costs, recommended reading books, stationery, printing and re-assessments should you need them.
The following are additional costs not included in the tuition fees:
Any optional overseas field trips or visits: £400+ per trip.
Any costs associated with securing, attending or completing a placement (whether in the UK or abroad).
*Irish student fees
The rights of Irish residents to study in the UK are preserved under the Common Travel Area arrangement. If you are an Irish student and meet the residency criteria, you can study in England, pay the same level of tuition fees as English students and utilise the Tuition Fee Loan.
**EU support bursary
Following the UK's exit from the European Union, we are offering financial support to all eligible EU students who wish to study an undergraduate or a postgraduate degree with us full-time. This bursary will be used to offset the cost of your tuition fees to bring them in-line with that of UK students. Students studying a Degree with a Foundation Year with us are not eligible for the bursary.
How do you know if you need to pay UK or international tuition fees?

We carry out an initial fee status assessment based on the information you provide in your application. Your fee status determines your tuition fees, and what financial support and scholarships may be available to you. The rules about who pays UK (home) or international (overseas) fees for higher education courses in England are set by the government's Department for Education. The regulations identify all the different categories of student who can insist on paying the home rate. The regulations can be difficult to understand, so the UK Council for International Student Affairs (UKCISA) has provided fee status guidance to help you identify whether you are eligible to pay the home or overseas rate.

If you meet all the criteria required by any one category, including any residence requirements, your institution must charge you the home rate. You only need to find one category that you fit into.
---
Facilities
Our aim is to offer you sector-leading facilities4.
---
Careers and opportunities
On successful completion of the course a student will be able to:
Critically understand the underpinning science of nutrition and its application to promote health behaviour change in populations and groups.
Use knowledge of food and nutrition, epidemiology and disease risk to critically analyse and interpret community or population nutrition needs and to evaluate how this relates to public health nutrition policy and practice.
Comprehend public health research and policy in order to critically appraise and evaluate the research or policy considering rigour, generalisability, theoretical concerns, and practical issues.
Self-reflect regarding professional development and be aware of legal and ethical obligations involved in practising as a public health nutritionist.
Critically consider global health issues and evaluate the importance of cultural sensitivity and sustainability within public health settings and other professional contexts.
Critically evaluate the principles for leading and developing people and a culture of organisational health and wellbeing.
Integrate knowledge and understanding from the disciplines of public health, nutrition, and psychology of behaviour change to identify or propose solutions through research, creative media, public health and commercial outputs.
Justify choice of research design and methods to investigate (under supervision) a research question or hypothesis of relevance to public health nutrition and present this in a way that would stand up to critical review and scrutiny in academic and professional settings.
Public health nutrition graduates may work in a variety of settings to improve or enhance public health through the prevention and secondary prevention of nutrition and diet-related diseases.
Government and local government, health authorities and hospitals, charities and Non-Governmental Organisations (NGOs) all employ public health nutritionists. The food industry, including manufacturers and retailers, utilises public health nutritionists to facilitate social responsibility or to gain a competitive advantage through using nutrition as a unique selling point. Successful completion of this Public Health Nutrition course could also act as a launchpad for further academic study including PhD.
---
How to apply
UK students

To apply to study for a postgraduate course at Coventry University, you can apply online.

---

For further support or more information about your course get in touch with us today.

International students

Full-time international students applying to start in September should apply directly to the university. Read our application pages to find out your next steps to apply.

How to apply

For further support for international applicants applying for postgraduate degree view our International hub.

You can also download our International guide which contains lots of useful information about our courses, accommodation and tips for travel.

---

Get in touch with us today for further advice and guidance.
Disclaimers

Coventry University together with Coventry University London Campus, CU Coventry, CU London, CU Scarborough and Coventry University Online come together to form part of the Coventry University Group (the "University") with all degrees awarded by Coventry University.

1Accreditations

The majority of our courses have been formally recognised by professional bodies, which means the courses have been reviewed and tested to ensure they reach a set standard. In some instances, studying on an accredited course can give you additional benefits such as exemptions from professional exams (subject to availability, fees may apply). Accreditations, partnerships, exemptions and memberships shall be renewed in accordance with the relevant bodies' standard review process and subject to the university maintaining the same high standards of course delivery.

2UK and international opportunities

Please note that we are unable to guarantee any UK or International opportunities (whether required or optional) such as internships, work experience, field trips, conferences, placements or study abroad opportunities and that all such opportunities may be subject to additional costs (which could include, but is not limited to, equipment, materials, bench fees, studio or facilities hire, travel, accommodation and visas), competitive application, availability and/or meeting any applicable travel COVID and visa requirements. To ensure that you fully understand the visa requirements, please contact the International Office.

3Tuition fees

The University will charge the tuition fees that are stated in the above table for the first Academic Year of study. The University will review tuition fees each year. For UK (home) students, if Parliament permit an increase in tuition fees, the University may increase fees for each subsequent year of study in line with any such changes. Note that any increase is expected to be in line with inflation.

For International Students, we may increase fees each year but such increases will be no more than 5% above inflation. If you defer your course start date or have to extend your studies beyond the normal duration of the course (e.g. to repeat a year or resit examinations) the University reserves the right to charge you fees at a higher rate and/or in accordance with any legislative changes during the additional period of study.

4Facilities

Due to COVID-19, some facilities (including some teaching and learning spaces) and some non-academic offerings (particularly in relation to international experiences), may vary from those advertised and may have reduced availability or restrictions on their use.

Student Contract

By accepting your offer of a place and enrolling with us, a Student Contract will be formed between you and the university. A copy of the 2023/24 contract can be found here. The Contract details your rights and the obligations you will be bound by during your time as a student and contains the obligations that the university will owe to you. You should read the Contract before you accept an offer of a place and before you enrol at the university.
Coventry University (Coventry)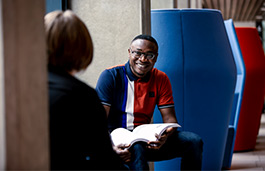 Global Healthcare Management MSc
Coventry University (Coventry)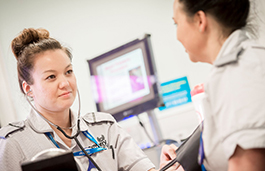 Coventry University (Coventry)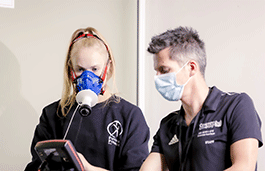 Sports and Exercise Nutrition MSc
---