Professional Development module
These are exciting times for professional workers and talent managers. In the next twenty to thirty years it is anticipated that a huge number of jobs will have disappeared and many new unimaginable jobs will have been created. The quest for more highly skilled managers and leaders becomes essential in the new digital landscape. In an age of uncertainty, having the right set of employability skills begin to matter even more.
To meet these business challenges, four professional development modules have been carefully crafted by Coventry University in conjunction with the Chartered Management Institute ("CMI"). The modules cultivate the development of practical skills and attributes expected of post-graduates and demanded by employers across all business sectors.
Modules
Selected postgraduate courses will have one of the following modules attached:
Leading Diverse Workforces
Entrepreneurial Practice
Leading Strategic Change through Creativity and Innovation
Leading and Creating Organisational Health and Wellbeing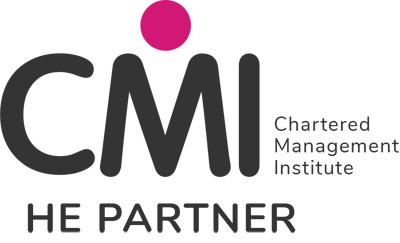 The CMI Level 7 certificate in Strategic Management and Leadership Practice runs across all 4 strands. You will gain this certificate upon successful completion of the module. Visit more about each module for further information.
You will study each module across one semester through a blended approach to teaching and learning; underpinned with guided and independent learning via a range of online materials interactive activities, relevant for successful completion of the module.
Is your course participating in this module?
Please visit the course finder pages to see whether your course is participating in a Professional Development module. This can be found under the 'accreditations' section highlighted with the CMI logo.
Benefits
All students will become Affiliate Members of CMI during their period of study. This will give you access to a range of benefits including:
CMI's online resource portal LeadershipDirect which contains thousands of resources such as videos, checklists, e-learning modules, full text journals and e-books to support you in your studies;
a comprehensive online portal; Career Development Centre allowing you to develop your skills, polish your CV and start approaching employers;
an online mentoring service where you can connect and learn from other leaders.
As part of a large and multi-cultural learning community, you may gain a valuable network of friends and contacts for the future. Our Coventry University Alumni organisation will help you keep in touch with your Professional Development contacts.
Accreditation Disclaimer
Coventry University's accreditation with CMI is currently ongoing for the relevant modules and is regularly reviewed and monitored by the CMI through their quality systems. Whilst Coventry University anticipates that these reviews will continue to be successful, if they were to be unsuccessful, the relevant module in this course would no longer be accredited and we would notify applicants and students of this change as soon as possible.