What our postgraduate alumni say
We've put together a selection of quotes with the kind assistance of some of our postgraduate alumni to give you a flavour of their experiences. We hope you find this useful.
Andreea Ferchui, International Relations MA
Global opportunities
Sukhraj Gill, Supply Chain Management MSc
Classroom champion to Industry Champion
Amy Dodd, Illustration and Animation MA
Postgrad changes lives
Rebecca Beech, Strategic Marketing MSc
Developing key skills
Pankaj Arora, Engineering Business Management MSc
Progressing your career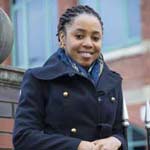 I chose Coventry University for two primary reasons: the first was because it was one of the few universities which offered an MSc in International Business and secondly because of the Global Leaders Programme which provided an extra-curricular activity that is competitive globally.
Enoh Daisy Akpabio
International Business MSc, 2012–13
---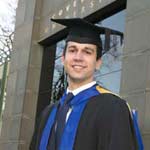 The one piece of advice I would give to both undergraduates and postgraduates would be to take advantage of all of the opportunities offered to you by the university as they can help greatly in post-university life. The opportunity to undertake a 3 month work placement during the latter part of the programme enabled me to secure valuable experience and time working within the sector which I feel has benefitted me greatly in securing the vital first job in such a competitive sports industry.
Ben Pollard
Sports Marketing MA, 2012–13
---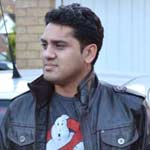 When I speak exclusively about my course, the vast heritage which Coventry holds for automotive design is a key factor that gave me such a rich experience. We had numerous alumni from Coventry University coming down to give us new insights and share their experiences. We also had big names in the auto-industry sponsoring our classroom projects too.
Rigun K Gunavardhanan
Automotive Design MA, 2010–11
---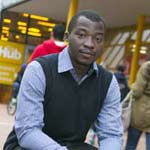 I chose this course because of its diversity across both Engineering and Business related courses. Together with doing the GLP it has really widened my knowledge and created a lot of opportunities for me with regards to my career.
I have benefited greatly from Coventry University with respect to both academic and social activities. If I decide to further my education by doing a PhD, I would most likely want to do it in Coventry University.
Samuel Akpadija
Engineering Business Management MSc, 2013–14 (January entry)
---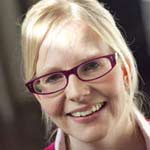 When I first enquired about the course I spoke to the Course Director, Darren Awang. Darren was so supportive and enthusiastic that I knew I was making the right decision. The teaching staff are always available when you need them and they seem to understand the pressures on part-time professional students.
Helen Patterson
Assistive Technology MSc, part-time, 2010 to 2014