Our team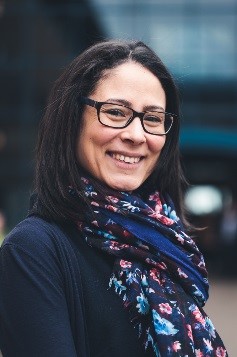 Dr. Sahla Aroussi
Dr. Sahla Aroussi is an expert on gender, conflict and violence and particularly on the UN framework on 'Women, Peace and Security' and its implementation at the national and international levels. Sahla has conducted extensive research on peace settlements and peace processes and led a number of studies on sexual violence in armed conflicts in countries such as the Democratic Republic of the Congo. Sahla has also been involved in research on women, peace and security and violent extremism, conducting fieldwork in Tunisia, Kenya and New York on this issue. Sahla has published in leading international journals, such as Gender and Politics, The International Journal of Transitional Justice and the International Journal of Feminist Politics, and has contributed to multiple edited collections.
---
Her monograph, Women, Peace, and Security: Repositioning gender in peace agreements (2017), assesses how gender issues are negotiated and implemented in peace settlements around the world.
She has undertaken multiple research consultancies, including a major study in 2018 for the United Nations Economic and Social Commission for Western Asia on women in the judiciaries in countries of the MENA region.
---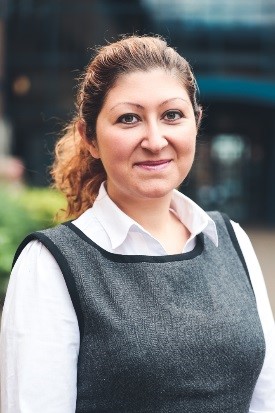 Dr. Bahar Baser
Dr. Bahar Baser is an Associate Professor at the Centre for Trust, Peace and Social Relations. She is also an associate research fellow at the Security Institute for Governance and Leadership in Africa (SIGLA), Stellenbosch University, South Africa. She is an expert in the area of diaspora studies, peacebuilding and conflict transformation. She has conducted extensive research on diaspora engagement in peace processes, post-conflict reconstruction and state-building in the Global South. She has published extensively on stateless diaspora activism and mobilisation in Europe with a specific focus on host states' counterterrorism policies, radicalization of diaspora members and transnationalization of homeland conflicts. Her book "Diasporas and Homeland Conflicts: A Comparative Perspective" was published by Routledge in 2015.
---
She has published in prestigious journals such as Terrorism and Political Violence, Critical Studies on Terrorism, Studies in Conflict and Terrorism, Civil Wars, Ethnic and Racial Studies, and Ethnicities.
Her research has been funded by the Swedish Institute, the Italian Foreign Ministry, Coventry University, Newton Mobility Fund, CBRL, Thomson Reuters Foundation, Gerda Henkel Stiftung and the Newton Fund-National Research Foundation (South Africa). She has written policy reports for Berghof Peace Foundation, TUSIAD Foreign Policy Forum, PRIO and the Heinrich Boll Foundation. She is the editor of Kurdish Studies Series, Lexington Books.
---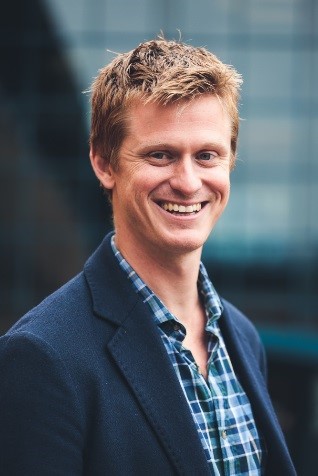 Dr. Joel Busher
Dr. Joel Busher, Associate Professor and Chair of the Working Group on PVE and CVE, has led several major research projects and published extensively on the dynamics of political violence and anti-minority/far right activism. He frequently presents to and advises senior policymakers and practitioners in the UK and elsewhere. He jointly led the first major study of the implementation of PVE requirements within the UK education sector and has evaluated PVE interventions for the UK Home Office. He is an Associate Editor of Behavioral Sciences of Terrorism and Political Aggression; edited a special issue of the Journal of Terrorism Research on Terrorism and Counter-terrorism in Sub-Saharan Africa.
He is an Expert Consultant on the International Consensus Guidelines Committee of the Canadian Practitioners Network for the Prevention of Radicalization and Extremist Violence (CPN-PREV), and is also a Visiting Fellow at the Center for Research on Extremism (C-REX) at the University of Oslo. He holds a PhD in International Development and tweets @joel_busher.
---
Prof. John Cuddihy
Prof. John Cuddihy FRSA, is a Visiting Professor at CTPSR as well as an international consultant operating on behalf of a variety of international agencies in the fields of P/CVE, Counter Terrorism, Organised Crime and Protective Security. John has 30 years' experience in law enforcement, including as Head of Counter Terrorism for Police Scotland. As a consultant, he has led numerous high-value, international programmes and reviews, including a multinational, multisector programme of P/CVE interventions across 14 African nations. As a Strategic Adviser to the think tanks Globsec and Royal United Services Institute, he has contributed to numerous research papers and workshops on P/CVE. As a Board Member and Strategic Adviser to the national children's charity Action for Children, he has led on research into the exposure, exploitation and radicalisation of young people. He is currently engaged in the creation and delivery of Security Sector Reform and P/CVE training across Africa on behalf of the International Security Sector Advisory Team. Before leaving law enforcement, John led the review of CONTEST in Scotland, making recommendations to government, particularly around the need to situate 'Prevent' within a wider violence reduction strategy. He has extensive experience and expertise on the impact and implications of terrorism and violent extremism across various geographical regions and regularly lectures on this to international academic, policy and practitioner audiences.
---