Illustration BA (Hons)
Study level:

Undergraduate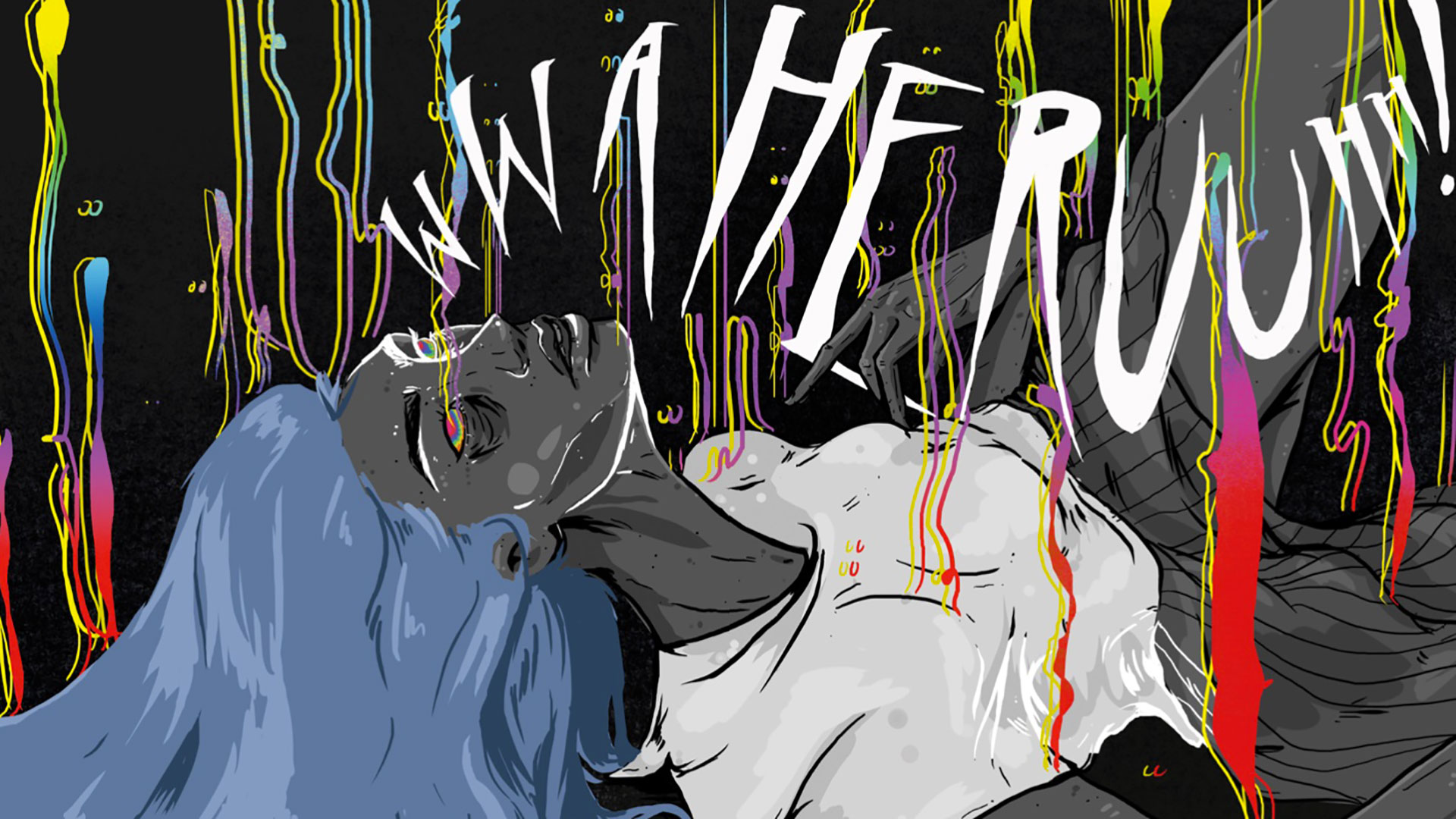 Turn your passion for art and creativity into an exciting professional career in illustration.
Location
Coventry University (Coventry)
Study mode
Full-time
Sandwich
Duration
3 years full-time
4 years sandwich
Start date
September 2023
---
Course overview
This course is designed and taught by successful practicing illustrators, artists and designers, who all share a common desire to explore your personal interests in drawing and storytelling and push the boundaries of illustration.
The course has an inter-disciplinary and student-centred approach, enabling you to develop your individual creative practice and direct your portfolio towards a wide range of potential career paths.
A programme of traditional and digital technology workshops.
We aim to teach you transferable skills and how to use a wide range of tools to bring your ideas to life.
On successful completion you should gain business and marketing skills, which aim to guide you through the steps you need to be industry ready for a successful career in illustration and other creative careers.

Joint Top Modern University for Career Prospects
Guardian University Guide 2021 and 2022

5 QS Stars for Teaching and Facilities
QS Stars University Ratings

Top 5 UK Student City (Coventry)
QS Best Student Cities Index 2023
Why you should study this course
Professional practice and employability skills are taught and embedded into the course from day one and run as a strand throughout. You will be taught by staff who are active practitioners in the field of art and design and have relevant industry experience (staff may be subject to change).
Industry standard software teaching and workshop skills are embedded into the course structure and its delivery.
You will seek to develop your professional understanding of illustration and associated creative practices and develop a portfolio to target your career goals and aspirations.
You will have the opportunity to work on live and real-world briefs to develop your confidence in working with and presenting to external clients.
Following the University's recent major investment in Art and Design, Illustration is now located in the newly re-configured, state of the art, city centre development. It benefits from a vibrant array of advanced facilities, including state-of-the-art teaching spaces and technical workshops, multi-use, lens-based, immersive technology and hyper studios as well as a public gallery space.
Memberships
The course and students benefit from membership to the AOI (Association of Illustrators).
Coventry Degree Show 2023
The Coventry Degree Show is an annual event to celebrate and showcase our graduating students' work.
Explore the work of our talented students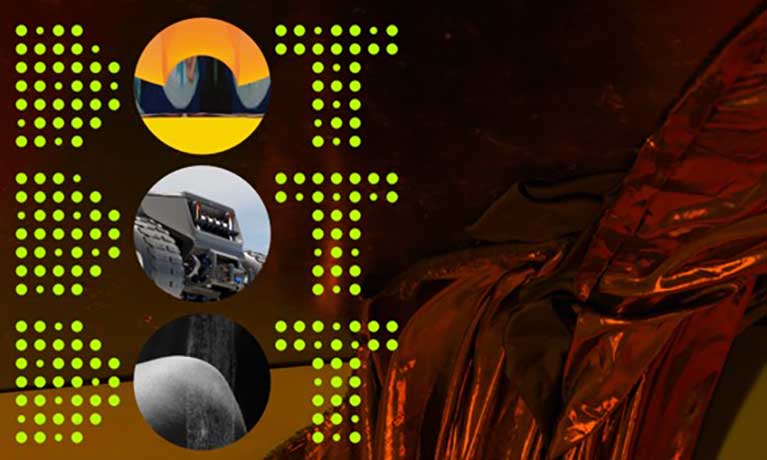 ---
What you'll study
This course has a common first year.
The common first year enables you to work alongside students doing similar courses to you, to widen your knowledge and exposure to other subject areas and professions. You will have the opportunity to collaborate with other students, so you can share your insights and experience which will help you to develop and learn.
If you discover an interest in a specific subject you have studied, upon successful completion of your first year, you could swap degrees with another course in your common first year (subject to meeting progression requirements
Common first year courses
Illustration BA (Hons)
Fine Art BA (Hons)
Photography BA (Hons)
In the first year, the curriculum is shared across related courses allowing you to gain a broad grounding in the discipline before going on, in the second and third years, to specialist modules in your chosen field.
Modules
Inspiration - 20 credits

In this module you will investigates the ideas and inspirations that underpin creative practice. Introducing you to a range of approaches to visual research, you will explore themes, concepts and readings connected to image making, which will help you to shape your own creative outcomes.  Over the course of this module, you should learn to develop your own creative investigations and collate research material to underpin your own areas of interest.

Process - 20 credits

The focus of this module will encourage you to take an experimental approach to gaining skills, shaped through an ongoing evaluative process, that enables you to reflect, evaluate and develop your own experimentation. In particular, you should develop a broad set of skills in a range of specialist fields, exploring different processes, which will become the fundamental tools and techniques that help you to shape your creative practice.

Making - 20 credits

Within this module you will make creative outputs that respond to briefs, ideas or themes. You will be encouraged to identify the contexts in which your creative practice is situated, creating an informed body of research that will help drive your creative responses. Supported by staff, you will learn to make independent investigations that respond to theoretical and contextual ideas, before going on to produce a range of experiments and outputs that help you to develop your own creative voice.

Play - 20 credits

Within this module you are encouraged to experiment and develop innovative approaches to your creative practice. You will have access to a wide range of workshops and technical spaces, from which you can shape and develop a unique set of skills4. The focus of this module will be on trialling, testing and developing your own creative skills, with a creative freedom that should help you to build up a stronger understanding of the processes and techniques that underpin your creative work.

Narrative - 20 credits

This module explores key ideas and themes of narrative as a theme to help you develop creative outcomes. To support you in this investigation, you will be introduced to personal development planning, which will support you to become a reflective practitioner, who uses the ongoing reflective process, to continuously develop your communication skills, to talk actively about your ideas and intentions throughout the creative process.

Audiences - 20 credits

Within this module you will consider the importance of audiences in the production of creative work. You will explore the different contexts in which work is seen, learning to shape work to maximise engagement and communicate your ideas effectively. Over the course of the module, you will be encouraged to continually reflect upon the appropriate contexts and environments in which you are producing your creative work to ensure it has maximum impact.
In year two you will continue to develop the skills and knowledge you've learnt. We do this by embedding the following four principles into the curriculum and developing your:
Technical skills – digital fluency, backed with the right academic knowledge
Study skills – to be an adaptive, independent and proactive learner
Professional skills – to have the behaviour and abilities to succeed in your career
Global awareness – the beliefs and abilities to be a resilient, confident and motivated global citizen
You will develop more advanced knowledge and skills to do with: materials and style, contextual illustration, and narrative illustration, amongst others.
Modules
Socially Engaged Illustration - 20 credits

You will be encouraged to extend and develop your ideas and approaches in a unique, explorative context. This will be done through the production of artworks with in-depth research relevant to your own personal ideologies. You will work in response to current events and develop your visual language in order to communicate your opinions through a socially engaged body of work.

Material and Style - 20 credits

The aim of the module is to explore and navigate the inter-dimensional nature of your art and design practice, integrating and innovating through a diverse mixed media approach. You will extend these areas to create new and exciting visual languages and artefacts that are relevant to contemporary practice. Exploration of an iterative process based upon experiment, evaluation and modification is the focus for the module.

Illustration in Context - 20 credits

In this module you will continue to produce a body of portfolio work to a diverse range of contextually significant illustration briefs. You will be expected to extend and develop your ideas and approaches and start to formalise an adaptable and unique style of creating. Individual work will take the form of a series of briefs and self-initiated projects modelled on current professional and creative practice and will culminate in a body of work that reflects a resolved and focused application of ideas. You may pursue live project briefs, exhibitions, competitions and commissions within the module.

Illustration Play - 20 credits

In this module you will explore materials and approaches that are unfamiliar to you as part of your continued development. The emphasis of this module is to explore new concepts and technical approaches to aid artistic development through project work and practical exercises, with a focus on experimentation and risk taking being key. You will be given the freedom to make mistakes and embrace the 'happy accident' with outcomes being judged on the process rather than the final outcome.

Narrative Illustration - 20 credits

This module aims to develop your skills and abilities to construct visual narratives appropriate to identified age groups and produce portfolio pieces for publishing. You will be introduced to various types of narrative formats including children's picture books, graphic novels and comics. The module will explore ways in which consecutive imagery, linear and non-linear sequences can communicate ideas, drawing on both personal and socially relevant subject matter. You should develop the ability to express your ideas through the use of dynamic page layout, sequencing, image to text relationships, stylistic considerations, digital image making processes and script development and writing.

Professional Presentation - 20 credits

You will propose and present work in a range of contexts, that straddles various media including; print, photography, digital drawing /painting. The module should increase your understanding of professional illustration practice and particularly focuses on identifying appropriate contexts and contemporary markets for your work. The outcome from the module will culminate in a professionally presented piece of work, which will be marketed within an additional group collective context. You will also be expected to contribute to the creation of a coherent identity for the group and take an active role in the organization and marketing activities. This may involve design, publicity, or other online promotional activity.
There's no better way to find out what you love doing than trying it out for yourself, which is why a work placement can often be beneficial. Work placements2 usually occur between your second and final year of study. They're a great way to help you explore your potential career path and gain valuable work experience, whilst developing transferable skills for the future.
If you choose to do a work placement year, you will pay a reduced tuition fee3 of £1250. For more information, please go to the fees and funding section. During this time you will receive guidance from your employer or partner institution, along with your assigned academic mentor who will ensure you have the support you need to complete your placement.
For more information please go to the fees and funding section.
Modules
UK Work Placement – 0 credits

This module provides you with an opportunity to reflect upon and gain experience for an approved placement2 undertaken during your programme. A placement should usually be at least 26 weeks or equivalent; however, each placement will be considered on its own merits, having regard to the ability to achieve the learning outcomes.

International Study/Work Placement – 0 credits

This module provides you with an opportunity to reflect upon and gain experience for an approved international study/work placement2 undertaken during your programme. A work/study placement should usually be at least 26 weeks or equivalent; however, each placement will be considered on its own merits, having regard to the ability to achieve the learning outcomes.
Year three aims to bring you to the level to enter the world of work by consolidating your knowledge and skills from year one and two.
Modules
Entrepreneurial Illustrators - 20 credits

This module should enable you to consider what it takes to become an entrepreneurial illustrator, research the marketplace and test the viability of your plans post-graduation. Building on career aspirations you should have identified in the previous year, you will undertake research into your desired role within the industry and formulate a plan to achieve your goals. You will write a clearly articulated plan across a range of time frames, and this should include a detailed understanding of audience/ clients, brand values, pricing, revenue streams and financial planning.

Illustration Specialism - 20 credits

Building on the previous year's diagnostic elements of the course, this module should provide you with the opportunity to develop your skills and experience towards a specific area of illustration practice. You will critically appraise your own practice in relation to your professional goals, building a portfolio of work which is underpinned through theoretical, contextual and professional research carried out in the adjacent professional practice module.

Self-Promotion - 20 credits

In this module, you will explore and produce self-promotional work that takes into account your understanding of your specific area of creative practice, career path and your professional aspirations. You should learn about a range of marketing and promotional strategies relevant to Illustration and to the wider creative arts sector and a range of professional contexts.

Online Presence - 20 credits

You will produce a creative digital portfolio and online presence to enable you to present and promote yourself as a creative practitioner in your specific community of practice and to potential clients. This module is designed to support and assist you in preparing for your future career and develop a range of online connections to a global community of practice.

Professional Portfolio - 40 credits

This module provides you with an extended period of studio practice, to allow the opportunity to consolidate and refine your illustration practice. This module should help you to produce a substantial, sustained and coherent body of work leading towards a relevant professional portfolio. It also provides you with the opportunity to both conceive and manage complex and challenging projects in a variety of media, by responding to a mixture of live externally set briefs, and/or by extending your own studio practice. Projects may be hypothetical or personal, providing suitable context and purpose can be evidenced and supported. You may choose to work collaboratively with either clients, organisations and audiences, or individually, establishing a realistic and externally tested personal practice.
We regularly review our course content, to make it relevant and current for the benefit of our students. For these reasons, course modules may be updated.
---
Teaching and learning on the course is student-centred and focuses on working with students to develop your individualised creative practice and professional goals.
You will be taught through a range of methods including workshops, lectures, studio practice, software skills sessions, tutorials, and seminars. You will engage in team working, active learning and problem-solving,
Modules are practice based and revolve around working to specific briefs that focus on various aspects of developing a professional and job ready creative practice.
Additionally, you should be prepared to invest a proportion of your time exploring and self-directing your practice.
The School of Art and Design may provide opportunities to engage in external or collaborative activities such as competition/Industry briefs and speakers beyond your course studies2. We strongly encourage you to take advantage of these opportunities to support your learning journey.
As an innovative and enterprising institution, the university may seek to utilise emerging technologies within the student experience. For all courses (whether on-campus, blended, or distance learning), the university may deliver certain contact hours and assessments via online technologies and methods.
---
Teaching contact hours
The number of full-time contact hours may vary from semester to semester, however, on average, it is likely to be around 15 to 18 hours per week in the 1st year, 12 to 15 hours per week in 2nd year and 10 hours per week in the final year as you become a more independent learner.
Additionally, you will be expected to undertake significant self-directed study each week of approximately 15 hours each week, depending on the demands of individual modules.
The contact hours may be made up of a combination of face-to-face teaching, individual and group tutorials, and online sessions/ tutorials.
Part of university life is undertaking self-directed learning. During a typical week you will have time that allows you to work independently to apply the skills and knowledge you have learnt in taught or facilitated sessions to your projects or assignment briefs. This self-directed learning allows you to use your research skills, consolidate your knowledge or undertake collaborative group work.
As an innovative and enterprising institution, the University may seek to utilise emerging technologies within the student experience. For all courses (whether on-campus, blended, or distance learning), the University may deliver certain contact hours and assessments via online technologies and methods.
In response to the COVID-19 pandemic, we are prepared for courses due to start in or after the 2023/2024 academic year to be delivered in a variety of forms. The form of delivery will be determined in accordance with Government and Public Health guidance. Whether on campus or online, our key priority is staff and student safety.
---
Assessment
Your learning journey will be wide ranging, developing your work to have integrity, resilience and be authentic in its production and delivery. The learning that you will undertake will include sessions that are led by staff, group projects, guided learning and directed skill sessions.
This course will be assessed using a variety of methods which may vary depending upon the module concerned. Assessment methods include practical coursework, essays/reports, presentations, individual assignments and/or group work elements.
This course is predominantly assessed by coursework.
The Coventry University Group assessment strategy ensures that our courses are fairly assessed and allows us to monitor student progression towards achieving the intended learning outcomes.
---
International experience opportunities
Each year, when possible, we also offer study trips abroad2. For example, second- and third-year students will be provided with opportunities to voluntarily visit an international university as part of their studies.
Students can also engage in Collaborative Online International Learning (COIL) projects with participating institutions and other international universities around the world.
I know that working within the field of creative illustration opens possibilities and is a hugely rewarding creative career. We teach students professional skills and knowledge to be industry ready and able to pursue their passion with confidence.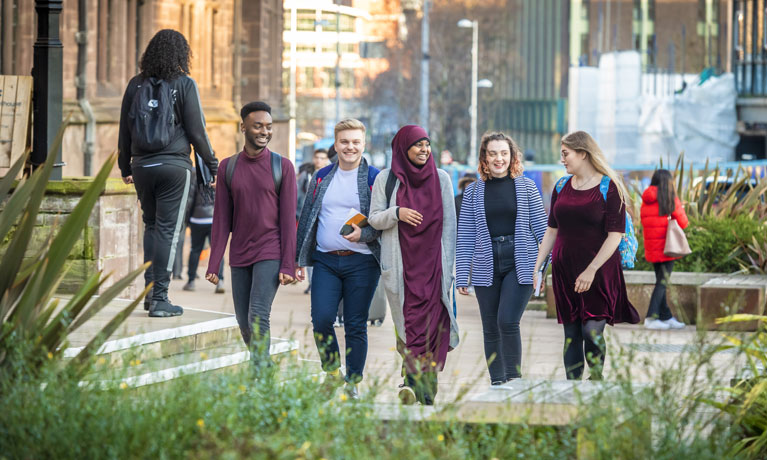 ---
Entry requirements
Typical offer for 2023/24 entry.
| Requirement | What we're looking for |
| --- | --- |
| A level | BBC |
| GCSE | Minimum 5 GCSEs at grade 4 / C or above to include English. |
| BTEC | DMM |
| IB Diploma | 29 points |
| Access to HE | The Access to HE Diploma. Plus GCSE English at grade 4 / C or above. |
We recognise a breadth of qualifications, speak to one of our advisers today to find out how we can help you.
Portfolio
You may be required to attend a portfolio showcase, activity session or audition or submit a portfolio via email (as is appropriate to your course), either virtually or face to face, as is practical to arrange. Invites for these sessions will be sent directly to your contact email.
Each application will be considered on its merits.
Are you eligible for the Fair Access Scheme?
We believe every student should have the opportunity to dream big, reach their potential and succeed, regardless of their background. Find out more about our Fair Access Scheme.
Select your region to find detailed information about entry requirements:

You can view our full list of country specific entry requirements on our Entry requirements page.
Alternatively, visit our International hub for further advice and guidance on finding in-country agents and representatives, joining our in-country events and how to apply.
If you do not have the typical entry requirements, you may want to consider studying this course with an international foundation year. Upon successful completion our International Foundation Year - Art, Design and Media will provide you with the knowledge and skills you need to progress onto this undergraduate degree.
English language requirements
IELTS: 6.0 overall (with at least 5.5 in each component area)
If you don't meet the English language requirements, you can achieve the level you need by successfully completing a pre-sessional English programme before you start your course.
For more information on our approved English language tests visit our English language requirements page.
---
Fees and funding
2023/24 tuition fees.
| Student | Full-time | Part-time |
| --- | --- | --- |
| UK | £9,250 per year | Not available |
| International | £19,850 per year | Not available |
If you choose to do a work placement2, you should consider travel and living costs to cover this. There is also a tuition fee3 of £1,250 that will cover your academic support throughout your placement year.
For advice and guidance on tuition fees and student loans visit our Undergraduate Finance page and see The University's Tuition Fee and Refund Terms and Conditions.
We offer a range of International scholarships to students all over the world. For more information, visit our International Scholarships page.
Tuition fees cover the cost of your teaching, assessments, facilities and support services. There may be additional costs not covered by this fee such as accommodation and living costs, recommended reading books, stationery, printing and re-assessments should you need them. Find out what's included in your tuition costs.
The following are additional costs not included in the tuition fees:
Any optional overseas field trips or visits: £400+ per trip.
Any costs associated with securing, attending or completing a placement (whether in the UK or abroad)
How do you know if you need to pay UK or international tuition fees?

We carry out an initial fee status assessment based on the information you provide in your application. Your fee status determines your tuition fees, and what financial support and scholarships may be available to you. The rules about who pays UK (home) or international (overseas) fees for higher education courses in England are set by the government's Department for Education. The regulations identify all the different categories of student who can insist on paying the home rate. The regulations can be difficult to understand, so the UK Council for International Student Affairs (UKCISA) has provided fee status guidance to help you identify whether you are eligible to pay the home or overseas rate.

If you meet all the criteria required by any one category, including any residence requirements, your institution must charge you the home rate. You only need to find one category that you fit into.
---
Facilities
The course facilitates learning and production of innovative design solutions through access to specialist facilities4 including: PC and Mac suites running the latest industry standard software, traditional print-making and making workshops (etching, silk-screen printing, relief printing, woodwork, laser-cutting) as well as a generously stocked letterpress room.
You will be encouraged to use our spaces and facilities to explore multiple materials, techniques and equipment. Teaching and learning on the course incorporates these into module activity and project work enabling students to work toward developing these skills to the highest possible level and to industry standards.
You will be taught by dedicated software demonstrators on our up-to-date Apple Mac studios industry standard Adobe Creative Suite software.
You will have access to workshops such as print workshops, wood and metal workshops, 3D workshops, Print Bureau, and rapid prototyping and laser cutting.
You will have access to the media loan shop where you can hire out professional cameras, video and lighting equipment.
---
Careers and opportunities
On successful completion of this course, you will:
Develop your understanding of illustration from a professional and historical standpoint
Develop your ability to originate ideas that effectively communicate to specific audiences
Be given the opportunity to experiment with both traditional making techniques and contemporary technology as means to innovate within the field of illustration
Embed a philosophy of continued independent learning, critical reflection, and fluid engagement in multi-disciplinary activities, resulting in the acquisition of valuable transferable skills
Produce a portfolio of professional work relevant to your chosen career aspirations
Develop contacts and become part of a global community of practice
Be equipped with the entrepreneurial skills and resilience to turn your passion into a sustainable career.
The university's Talent Team is on hand to offer tailored career and enterprise support if you wish to gain employment or take advantage of professional practice opportunities within course specific industries. It aims to provide specialist careers information, advice and guidance to all our students from their first year through to final year and beyond graduation, helping them receive the opportunities to reach their desired career outcome.
The course offers a creative and exciting range of employability destinations in illustration, as well as underpinning many other creative professions. After studying, our students have gone on to work as freelance illustrators, comic book artists, graphic designers, games designers, children's book writers and illustrators, animators, marketing professionals, textile and homewares designers, printmakers, artists, as well as working in associated creative professions such as fashion editorial, advertising and marketing, tv and film production, arts management, self-publishing, teaching, and study at postgraduate level.
Where our graduates work
Graduate destinations include: Post-graduate study, internships, freelance work and commissions, creative design and visualisation roles including;
Codemasters Gaming, Warwickshire
Design-by-Touch toy and app design agency, Leamington Spa
Nettl Web Design, Birmingham
Royal Shakespeare Theatre, Stratford-upon-Avon
McCann creative agency – Birmingham
HanSpringett Ltd, Bucharest Romania
Armstrong Wolfe, Cheltenham
22 Digital Ltd, UK
Havas Design, London UK
Uncrowd, Germany
Hutch, UK
Our students have been shortlisted and won various National and Internationally recognised competitions including: D&AD, The Silent Book Prize, The House of Illustration, Macmillan Prize for Children's Picture Book Illustration, Adobe Championships, the Creative Conscience Awards, and 'The one to watch' Award at New Designers.
Further study
You can choose to continue your studies at Coventry University with:
Tutors do everything they can to give you an engaging and interesting course with all the help and support needed.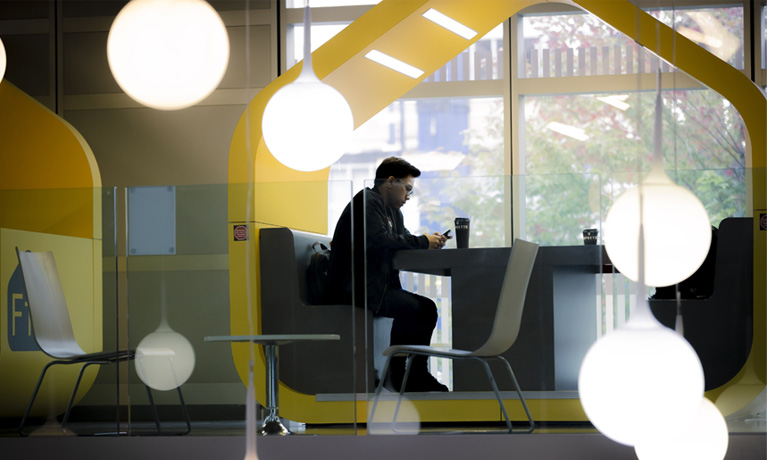 ---
How to apply
UK students

Full-time students applying to start in September 2023 can apply for this course through UCAS from 6 September 2022. Read our application pages to find out your next steps to apply.

Part-time students should apply directly to the university.

---

If you'd like further support or more information about your course get in touch with us today.

International students

International codes:
AHU094

Full-time students applying to start in September 2023 should apply directly to the university.

How to apply

For further support for international applicants applying for an undergraduate degree view our International hub.

You can also download our International guide which contains lots of useful information about our courses, accommodation and tips for travel.

---

Get in touch with us today for further advice and guidance.
Disclaimers

Coventry University together with Coventry University London Campus, CU Coventry, CU London, CU Scarborough and Coventry University Online come together to form part of the Coventry University Group (the "University") with all degrees awarded by Coventry University.

1Accreditations

The majority of our courses have been formally recognised by professional bodies, which means the courses have been reviewed and tested to ensure they reach a set standard. In some instances, studying on an accredited course can give you additional benefits such as exemptions from professional exams (subject to availability, fees may apply). Accreditations, partnerships, exemptions and memberships shall be renewed in accordance with the relevant bodies' standard review process and subject to the university maintaining the same high standards of course delivery.

2UK and international opportunities

Please note that we are unable to guarantee any UK or International opportunities (whether required or optional) such as internships, work experience, field trips, conferences, placements or study abroad opportunities and that all such opportunities may be subject to additional costs (which could include, but is not limited to, equipment, materials, bench fees, studio or facilities hire, travel, accommodation and visas), competitive application, availability and/or meeting any applicable travel COVID and visa requirements. To ensure that you fully understand the visa requirements, please contact the International Office.

3Tuition fees

The University will charge the tuition fees that are stated in the above table for the first Academic Year of study. The University will review tuition fees each year. For UK (home) students, if Parliament permit an increase in tuition fees, the University may increase fees for each subsequent year of study in line with any such changes. Note that any increase is expected to be in line with inflation.

For International Students, we may increase fees each year but such increases will be no more than 5% above inflation. If you defer your course start date or have to extend your studies beyond the normal duration of the course (e.g. to repeat a year or resit examinations) the University reserves the right to charge you fees at a higher rate and/or in accordance with any legislative changes during the additional period of study.

4Facilities

Due to COVID-19, some facilities (including some teaching and learning spaces) and some non-academic offerings (particularly in relation to international experiences), may vary from those advertised and may have reduced availability or restrictions on their use.

Student Contract

By accepting your offer of a place and enrolling with us, a Student Contract will be formed between you and the university. The 2023/24 Contract is currently being updated so please revisit this page before submitting your application. The Contract details your rights and the obligations you will be bound by during your time as a student and contains the obligations that the university will owe to you. You should read the Contract before you accept an offer of a place and before you enrol at the university.
Coventry University (Coventry)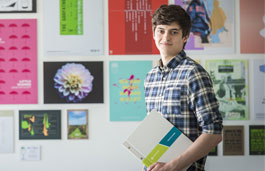 Coventry University (Coventry)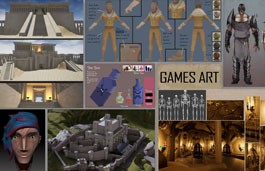 ---
---