Design Management MA
2021/22 entry
In today's competitive and evolving commercial world, businesses could be looking to harness the power of creativity to develop innovation and new designs that may leverage significant competitive advantage.
This Design Management course has a professional and practical focus. It has been developed in collaboration with leading professional design managers from companies including Imagination Ltd, Xerox (HCL), Cyber-Duck and Knight Design Innovation. They tend to employ leaders who understand the value of design and manage creative processes to achieve successful business outcomes.
From our 19th century origins as a design school that is focused on industry and manufacturing, we have produced design leaders and innovators in their fields; our graduates have secured work in design consultancies and manufacturing industries worldwide. A recognised centre of excellence, the department of Industrial Design was awarded the Queen's Anniversary Prize for Further and Higher Education in 2008 and the Sir Misha Black Award for Innovation in Design Education in 2007.
Professional experience option
This master's programme provides you with the additional option to apply for a professional experience opportunity during your first semester with us. The professional experience opportunity is designed to further develop your skills and knowledge with the aim of maximising your employability prospects. Please note that the optional professional experience modules incur a maximum additional tuition fee of £4,000. If your placement is in a country other than the UK, visa applications procedures for that country will apply and application must be made from the home country of the applicant.
Find out more about the professional experience option.
Why Coventry University?
An award-winning university, we are committed to providing our students with the best possible experience. We continue to invest in both our facilities and our innovative approach to education. Our students benefit from industry-relevant teaching, and resources and support designed to help them succeed. These range from our modern library and computing facilities to dedicated careers advice and our impressive Students' Union activities.
Global ready
An international outlook, with global opportunities
Employability
Career-ready graduates, with the skills to succeed
Student experience
All the support you need, in a top student city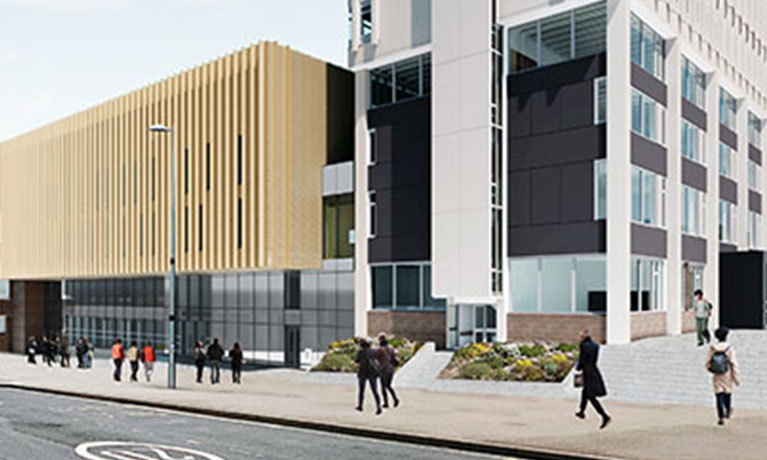 We are currently in the process of a major redevelopment of our Faculty of Arts and Humanities buildings. The building will be open to the public as well as students, and will feature an expansive gallery space.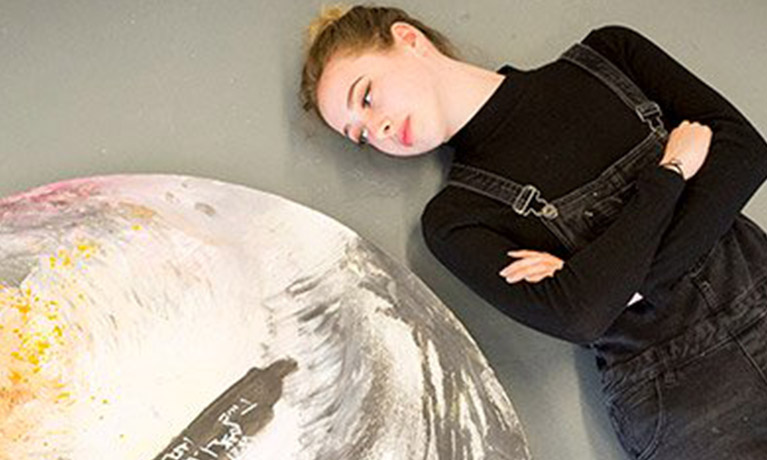 We hope that you are all staying safe in these uncertain times. Creative activities can really help fill the days, while we are spending more time at home and we have some ideas to keep you busy.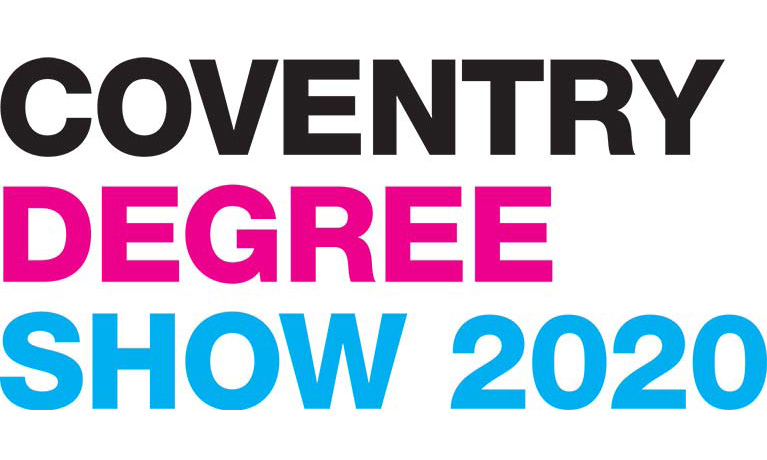 Visit our online degree show where we have brought together the work of over 500 students.




What our students say...
I believe the course has enhanced my career prospects in the multidisciplinary industry. The interactive and collaborative sessions in class and the group studies create a fun study environment. The Entrepreneurial Practice module by Chartered Management Institute (CMI) helped me build a broad skillset, including techniques of leadership and management characteristics. The encouragement provided here at Coventry University helped me to believe in myself.
Managing creatives and the creative process in collaboration with other functional teams requires a broad skillset, including technical know-how and leadership characteristics.
Established techniques of leadership and management will be taught alongside access to the Faculty's wide range of creative activities. Creative practitioners are increasingly being regarded as multi-disciplinary within the design industry. The course focuses on challenges and creative culture, as well as a deeper understanding of design processes, evaluation and expectations.
This course explores a mix of creative design, management and leadership processes to equip you with the skills and expertise that could be used to lead effective creative design which may have commercial value within industrial, retail or service sectors. It is structured around the three themes of communication, collaboration and creativity.
Modules
Overview
During the first semester, we'll consolidate your knowledge of design, creativity and its contexts. We will explore creative and innovation methods, research methods, co-design practice, user-centred thinking and presentation. We provide you with learning experiences of creative practice through projects set by external industry partners on associated creative design and design management courses.
The second semester is focused on design management techniques, established management methods explored first in a group and then in an individual project. We place greater focus on communication skills as part of your learning. You will have the opportunity to participate in a collaborative group activity, normally associated with an external partner, engaging different but specific stakeholder perspectives in relation to the design process, development of design feasibility and its communication. There will also be opportunities to interact with creative design teams and gain knowledge of their responses, challenges and creative culture, as well as a deeper understanding of, design processes, evaluation and expectations.
The final semester provides an opportunity to demonstrate your individual knowledge and skills by delivering and completing your major project, which should involve elements of research, proposal and application of design management techniques. You will be expected to maintain a log with an account of this collaboration with feedback on the outcomes of techniques adopted and partner responses. The structure of the log and report will involve a business plan, brief construction and negotiation, SWOT (Strengths, Weaknesses, Opportunities and Threats) and other forms of analysis, methods employed, problems encountered and measures taken, and results analysis. Final assessment in year one will involve an individual presentation. .
This course includes the Professional Development module. Each of the participating postgraduate courses have an individually tailored version of the Chartered Management Institute (CMI) Entrepreneurial Practice module.
Modules
Semester 1:

Collaboration in Practice
Design Management Specialism 1

Semester 2:

Final Project Plan
Professional Context
Design Management Specialism 2

Semester 3:

Design Management Final Project
Design Management Specialist Investigation
Entrepreneurial Practice (Chartered Management Insitute Accredited)

The 'with work placement' opportunity (Extended Master's) enables you to apply in semester 1 for an optional work placement of 9 to 12 months, extending the duration of your Masters to 24 months. The placement provides an opportunity for you to develop expertise and experience in your chosen field with the aim of enhancing your employability upon graduation.

Please note that the optional work placement incurs an additional tuition fee of £4,000.

Professional experience placements may be paid or unpaid, and this will depend on what is being offered and agreed with the host organisation. Internships can be international, within the UK or may be internal, within the University. Students who secure appropriate campus-based professional experience, may undertake supervised projects, related research and activities designed to offer you the opportunity to develop and integrate curriculum related skills with an understanding of professional practice.

Semester 1:

Collaboration in Practice
Design Management Specialism 1

Semester 2:

Final Project Plan
Professional Context
Design Management Specialism 2

Semester 3:

Professional Experience (Part One)

Semester 4:

Professional Experience (Part Two)

Semester 5:

Professional Experience (Part Three)

Semester 6:

Design Management Final Project
Design Management Specialist Investigation
Entrepreneurial Practice (Chartered Management Institute Accredited)

Please note: The work placement is to be taken over three semesters and prior to the final dissertation/project that must be taken in the final semester of the course.
We regularly review our course content, to make it relevant and current for the benefit of our students. For these reasons, course modules may be updated.
This postgraduate course has been designed in collaboration with industry praticioners and prepares you to manage creative design practice, practitioners and processes in a corporate context across a broad range of creative and manufacturing industries. Potential professional roles could include design manager, creative producer and account manager.
You may have opportunities to work with professionals from the creative design industry to develop your expertise in various user contexts and professional settings – from graphic, fashion and communication design to consumer and industrial product design.
The curriculum embraces business management, marketing, design strategy, entrepreneurship, innovation, sustainability, design leadership and design practice. It seeks to develop your knowledge of management processes, including project management, milestone reporting, decision-making and budget management, as well as core business practice in areas like intellectual property and finance.
Upon successful completion of this course, you should have the technical knowledge needed to function effectively in the professional environments in which design is applied, leading creative designers and cross-functional teams who take new products from initial concept to final outputs. Our facilities enable you to familiarise yourself with industry-standard software and equipment used in the design industry.
You will have opportunities to participate in industry visits, international study trips, live-client briefs and international competitions (subject to availability, application, applicable VISA requirements and additional costs may apply). Previous students won awards for 'Best of Best Concept' and 'Best Concept' in the prestigious Red Dot Awards in 2014, which resulted in Coventry becoming the only UK university in Red Dot's illustrious top 15 ranking for higher education institutions in America and Europe.
With some of the longest established undergraduate design courses in the UK, the faculty is a diverse centre for design practice and research across the disciplines of graphics, fashion, automotive, product, transport and interior design.
Inspired by staff who will share their experience of design with companies including Philips, Canon and Samsung, you will have the opportunity to work on briefs set by industry teams who will then comment and advise on your work. This should help build your confidence to communicate and defend ideas and outcomes throughout all phases of the design process – to stakeholders including managers, marketers, engineers, facilitators and production managers.
Coventry University has links with universities in Europe, Asia, China, North and South America provide opportunities to study abroad and gain an international perspective.
Recognised for high levels of satisfaction among postgraduate 'Art and Design' students – 86% overall, in the Postgraduate Taught Experience Survey (PTES) 2019.
Extensive workshop facilities include state-of-the art laser cutting, rapid prototyping, desktop CNC milling, 3D printing facilities, paint spraying, plastic forming and handcraft.
Access throughout your studies to specialist design studios feature drawing tables, presentation equipment, on campus wireless internet access, supported by a dedicated print bureau for 2D outputs and the Art Shop.
Our guest speaker programme makes use of our extensive links with specialists and current practitioners – with past presentations from Imagination, the top design company in the Design Week Creative 100, and Jaguar Land Rover.
Students could take advantage of our computing suites that offer modelling, animation and analysis software, as well as graphic and word processing packages, including Alias, Maya, Adobe Creative Suite, Rhino, Vector works, RAMSIS and Jack ergonomics software. Visualisation is supported with software such as: Bunkspeed, Showcase and VRED.
Extensive workshop facilities include: state-of-the-art laser cutting, rapid prototyping, desktop CNC milling, 3D printing facilities, paint spraying, plastic forming and handcraft.
Your main study themes are:
Design innovation and collaboration: Creativity and innovation is fundamental to successful design. We will encourage you to adopt a holistic approach to design, encompassing user-centred thinking, technological and manufacturing concerns to develop innovative concepts that are internationally competitive, relevant and appealing. You will elaborate on design theory and processes, whilst engaging with skills in sketching, drawing and model making to generate visually articulate and innovative solutions within the context of design.  
Design management:  Design Management is the leadership of creative teams in industry either in specialist design companies or as a function within companies and organisations to deliver effective value producing solutions to clients or management objectives. To be able to do this, we help you gain an understanding of: creative methods employed in a variety of design areas; how to undertake creative work personally and through co-design and team working; how briefs are agreed with clients or managements; how to discuss and negotiate with stakeholders from the other relevant professional areas to achieve optimum solutions against objectives.
Final major project: This is the final Master's stage of the programme. Your project should have sufficient academic content to assist you with applying many of the techniques and knowledge acquired during your studies of previous modules of the course. The project must be undertaken in a manner that demonstrates a critical knowledge of the subject. You will be expected to plan, develop and apply strategies and methods of observation, planning, implementation and organisation, also involving an explanation of complex themes underpinning a research informed design brief, approaches for leadership, and recognition of challenges and opportunities. You will be required to independently manage the design phases of the project, then professionally present your design programme and defend your proposal during an answer and question session. The presentation will be accompanied by a comprehensive report and accompanying poster which will present the progress of the project highlighting problems encountered, solutions considered and justification of the final proposal.
The course is taught over one year full-time, starting in September.
You will have access to a base studio with your year group colleagues, which is where you can learn through design exploration, discussion, sketching and making. There will also be a series of lectures with associated seminars and workshop practical classes. In addition, your personal tutor will review and discuss your progress with you and should be available for advice.
As well as our own experienced staff, design industry professionals are invited to host and may be working with you in your studies through lectures, seminars and discussions.
Practical group project work aims to ensure you develop your understanding and expertise, but also the essential communication skills you may need in professional practice to deal effectively with stakeholders including managers, marketers and engineers.
Presentations and role play should provide you with experience of the development and interrogation situations; external industry practitioners will contribute to discussions.
This course will be assessed using a variety of methods which will vary depending upon the module. Assessment methods include practical or project work, tests, essays, presentations, posters and group work.
The Coventry University Group assessment strategy ensures that our courses are fairly assessed and allows us to monitor student progression towards the achieving the intended learning outcomes. Assessments may include exams, individual assignments or group work elements.
On successful completion of this course, you will have knowledge of:
The processes required to practise as a professional in commercial, industrial and public sector environments, including the processes of management and business relevant to the applications of creative design leadership.

On successful completion of this course, you will be able to:
Apply creative and logical thinking processes to the provision of design projects through demonstrated leadership and strategy and communicate ideas and intentions in the form of design drawings, models, essays and reports including visual/oral/audio and computer/video presentations.
Demonstrate an ability to lead teams through listening, understanding and considering each person's point of view and influence through negotiation and appropriate communication towards positive and beneficial outcomes.
Apply organisational and planning skills through the appropriate use of management methods and relevant software.
Demonstrate an analytical and critical ability in relation to design application including the ability to undertake analysis to critically assess designed artefacts in relation to their creative outcome, historical, social, ethical, political, cultural, business and environmental contexts.
Critique the various means by which one can represent design critically assess the use of various 2D, 3D, and computer aided techniques in relation to their application.
Give vision, strategy and leadership to a team of creative designers.
Demonstrate an ability to deal with uncertainties and ambiguities and find solutions to complications, changes and events that occur in the process of effectively delivering creative solutions to relevant stakeholders.
Practise and evaluate the processes involved in group and in independent work, including both convergent and divergent thinking in the processes of observation, investigation, speculative enquiry and visualisation.
Demonstrate skills associated with professional practice; working in multi-disciplinary design and manufacture teams, time management, project management, professional level communication, self-promotion, interview technique, information gathering and use of information and communication technology as appropriate.
We pledge to continue to deliver as much face-to-face teaching and learning on campus as possible. This generally breaks down as:
Personal tutorial/small group teaching: 4 hours of tutorials each week.
Medium group teaching: 4 hours of medium group lectures and seminars each week.
Large group teaching: 10 hours of lectures each week.
The contact hours may be made up of a combination of face-to-face teaching, individual and group tutorials, and online classes and tutorials.
As an innovative and enterprising institution, the University may seek to utilise emerging technologies within the student experience. For all courses (whether on-campus, blended, or distance learning), the University may deliver certain contact hours and assessments via online technologies and methods.
In addition, you will be expected to undertake a further 20 hours of self-directed studying and practical work in your own time.
Coventry School of Art and Design has a multinational population and you will be working alongside students all over the globe.
Entry Requirements
A good 2:2 undergraduate degree or higher grade in a creative subject, management, business or related subject area.
A good 2:2 undergraduate degree or higher grade in a creative subject, management, business or related subject area.
Our International Student Hub offers information on entry requirements for your country, as well as contact details for agents and representatives should you need more advice.
More detail
Tuition Fees
We pride ourselves on offering competitive tuition fees which we review on an annual basis and offer a wide range of scholarships to support students with their studies. Course fees are calculated on the basis of what it costs to teach each course and we aim for total financial transparency.
Scholarships
We offer a variety of scholarships to students at Coventry University to help fund the cost of your study. Eligibility may depend on your circumstances and academic achievement.


Scholarships
There are a number of scholarships available to international students at Coventry University.
You can study this course on a part-time basis. The cost is based on the credits studied per year. For further information please contact our Admissions team.
This course may incur additional costs associated with any field trips, placements , professional experience or work experience, study abroad opportunities or any other opportunity (whether required or optional), which could include (but is not limited to) travel, accommodation, activities and visas.
EU student fees
EU nationals starting in the 2020/21 academic year remain eligible for the same fees as home students and the same financial support. Financial support comes from Student Finance England, and covers undergraduate and postgraduate study for the duration of their course, providing they meet the residency requirement.
For tuition fee loans
EU nationals starting in the 2020/21 academic year must have resided in the European Economic Area (EEA) or Switzerland for the three years prior to the start of their course. The purpose of that three year residency should not have been mainly for the purpose of receiving full time education.
For maintenance loans
EU nationals starting in the 2020/21 academic year must have resided in the UK and Islands for the five years prior to the start of their course. The purpose of that five year residency should not have been mainly for the purpose of receiving full time education.
Career prospects
Graduate Immigration Route visa
Based on current information from the UK Government, international students whose study extends beyond summer 2021 may be eligible for a visa under the UK Government's Graduate Immigration Route, which will enable students to stay and work, or look for work, in the UK at any skill level for up to two (2) years. Check the most up to date guidance available to check your eligibility and any updates from the UK Government before making an application or enrolment decision.
Professionals capable of managing creative teams who can produce innovative new product solutions are increasingly sought after in the UK, Europe, the USA and particularly in the major developing economies.
On the course, you will gain knowledge of both creative design and management processes, designed to prepare you for leadership and decision-making positions within product design agencies, manufacturing companies, design consultancies, research and development departments, research institutions and government bodies. Specific careers might include acting as a design team leader, design project manager, design researcher and design policy maker.
Professional enhancement is central to our ethos: therefore we place emphasis on the development of evidence-based decision making, high level leadership and communication skills. This is the reason we also encourage collaboration with industry practitioners and work on 'live' project briefs.
Our Talent Team is on hand to offer tailored career and enterprise support if you wish to gain employment or take advantage of professional practice opportunities within course specific industries. It provides specialist careers information, advice and guidance to all our students from their first year through to final year and beyond graduation, helping them achieve their desired career outcome. Our dedicated enterprise officers also offer valuable assistance on how to begin as a freelancer/entrepreneur.
We are committed to preparing you for your future career and aim to give you a competitive edge in the graduate job market. The Talent Team provide a wide range of support services to help you plan and prepare for your career.
Where our graduates work
Our graduates can be found working with top UK and international design-led companies: DCA in Warwick; Cambridge Consultants; PDD and Seymour Powell in London; Kinneir Dufort Design Ltd in Bristol; Princess Yachts; GE; Dyson; VAX; Ryobi; WPP; Lego; JMDA; Jaguar Land Rover and many other household names.
Disclaimer
By accepting your offer of a place and enrolling with us, a Student Contract will be formed between you and the university. A copy of the 2021/22 Contract can be found here. The Contract details your rights and the obligations you will be bound by during your time as a student and contains the obligations that the University will owe to you. You should read the Contract before you accept an offer of a place and before you enrol at the university.
The tuition fee for the course that is stated on the course webpage and in the prospectus for the first year of study will apply. We will review our tuition fees each year. For UK and EU students, if Parliament permit an increase in tuition fees, we may increase fees for each subsequent year of study in line with any such changes. Note that any increase is expected to be in line with inflation. Following the UK's exit from the European Union, EU students should be aware that there may be a change to UK laws following the UK's exit, this may change their student status, their eligibility to study part time, and/or their eligibility for student finance. We will act in accordance with the UK's laws in force in relation to student tuition fees and finance from time to time.
For International students the tuition fee that is stated on the course webpage and in the prospectus for the first year of study will apply. We will review our tuition fees each year. For international students, we may increase fees for each subsequent year of study but such increases will be no more than 5% above inflation.